Es­pe­ri­on shares bounce up on an ef­fec­tive triplet ap­proach to slash­ing LDL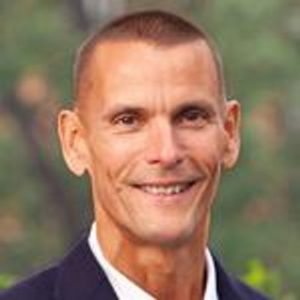 Tim M. Mayleben
Es­pe­ri­on shares $ES­PR got a bounce out of a Phase II up­date on a triple com­bi­na­tion drug us­ing be­mpe­doic acid in re­duc­ing LDL. A com­bi­na­tion ap­proach adding Ze­tia and Lip­i­tor to the ex­per­i­men­tal ther­a­py slashed LDL among sub­jects with hy­per­c­ho­les­terolemia by 64% from base­line, com­pared to a place­bo.
More than 9 out of 10 pa­tients had a greater than 50% re­duc­tion in LDL, keep­ing up with the biotech's plans to be ready to launch new gener­ic/brand­ed com­pe­ti­tion that can of­fer a low-cost ap­proach to con­trol­ling LDL.
Shares of Es­pe­ri­on jumped 14% on the news. Those shares have been on a roller coast­er ride as an­a­lysts spec­u­lat­ed about the like­li­hood the FDA would re­quire an out­comes study ahead of any ap­proval. But last March the biotech said that the FDA would be will­ing to roll based on LDL da­ta, with car­dio work com­ing af­ter a de­ci­sion.
Just a few weeks ago the biotech con­firmed its piv­otal plans, lay­ing out a sched­ule for a Phase III study that will look at a com­bi­na­tion of its drug with Ze­tia, with a read­out in late 2018 and a po­ten­tial fil­ing in ear­ly 2019.
Es­pe­ri­on has a mar­ket cap of $1.15 bil­lion, with a steady surge in the price through­out 2017. Shares have more than quadru­pled since the be­gin­ning of this year.
"Pa­tients in this study ex­pe­ri­enced near­ly a 100 mg/dL drop in their LDL-C lev­els on the com­bo plus ator­vas­tatin. These high­ly pos­i­tive study re­sults of the com­bi­na­tion ther­a­py demon­strate very ro­bust and re­mark­ably con­sis­tent LDL-C low­er­ing with what ap­pears to be op­ti­mal safe­ty and tol­er­a­bil­i­ty," said Tim M. Mayleben, pres­i­dent and chief ex­ec­u­tive of­fi­cer of Es­pe­ri­on. "Next year we in­tend to ini­ti­ate ad­di­tion­al stud­ies to fur­ther ex­plore these com­ple­men­tary oral ther­a­pies and pro­vide physi­cians and pay­ers with an even deep­er un­der­stand­ing of how our be­mpe­doic acid-based prod­ucts may be used in com­bi­na­tion with max­i­mal­ly-tol­er­at­ed statin ther­a­py. Our goal re­mains to lever­age the be­mpe­doic acid fran­chise to pro­vide physi­cians with the flex­i­bil­i­ty to uti­lize mul­ti­ple con­ve­nient, cost-ef­fec­tive, once-dai­ly, oral ther­a­pies to treat the vast ma­jor­i­ty of pa­tients with el­e­vat­ed LDL-C."