Fast on Glax­o­SmithK­line's heels, Au­rinia wins OK to steer a sec­ond lu­pus nephri­tis drug straight to the mar­ket
Glax­o­SmithK­line's Benlysta isn't alone in the small cir­cle of ap­proved lu­pus nephri­tis drugs any­more.
Lit­tle Au­rinia Phar­ma­ceu­ti­cals has got­ten the green light from the FDA to start mar­ket­ing its first and on­ly pro­gram, vo­closporin, un­der the brand name Lup­ky­nis — some­thing CEO Pe­ter Green­leaf says it's been ready to do since De­cem­ber.
Reg­u­la­tors went right down to the wire on the de­ci­sion, keep­ing the com­pa­ny and the en­tire sales­force it's al­ready as­sem­bled on its toes.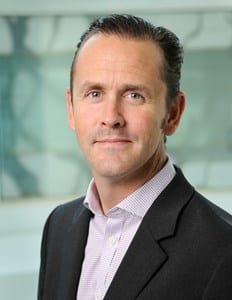 Pe­ter Green­leaf
But they haven't been idle. In an ear­li­er in­ter­view, Green­leaf told End­points News that the field team, which to­tals about 100 to 150 sales reps, has al­ready start­ed talk­ing to physi­cians about LN and go­ing to med­ical meet­ings to present da­ta on vo­closporin. By block­ing cal­cineurin, a sig­nal­ing pro­tein in­volved in T cell ac­ti­va­tion, the small mol­e­cule oral drug is de­signed to in­hib­it IL-2 and tamps down in­flam­ma­tion in the kid­ney.
The Phase III tri­al, AU­RO­RA, vo­closporin plus my­cophe­no­late mofetil and low-dose cor­ti­cos­teroids hit the pri­ma­ry end­point on re­nal re­sponse at 1-year. It al­so hit the bar for get­ting pro­tein­uria, a mea­sure­ment of ac­tive dis­ease, un­der con­trol.
"I mean, that's the num­ber 1 treat­ment goal that physi­cians search for," Green­leaf said.
First an­nounced in late 2019, those re­sults were sev­en years in the mak­ing for CMO Neil Solomons, who was part of a team at Vi­for Phar­ma that brought in vo­closporin from Isotech­ni­ka — it was be­ing de­vel­oped for kid­ney trans­plant re­jec­tion at that time — and spun out Au­rinia. Even though a pre­vi­ous study he was in­volved in had ce­ment­ed my­cophe­no­late mofetil, or MMF, among oth­er un­ap­proved meds as the stan­dard of care, there was re­al­ly no di­rect ev­i­dence of their treat­ment ef­fect (They were al­so "high­ly tox­ic," ac­cord­ing to a tri­al in­ves­ti­ga­tor.)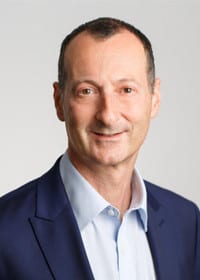 Neil Solomons
"We're the first com­pa­ny to do that," Solomons said, "ran­dom­ized blind­ed con­trolled study with our Phase II tri­al back in 2016 to ac­tu­al­ly demon­strate that the drug ac­tu­al­ly tru­ly works in this area."
Al­so among the firsts: a patent­ed dos­ing pro­to­col that al­lows pa­tients to titrate down the dose based on an es­ti­mate of re­nal func­tion known as eGFR, and re­duc­tion of cor­ti­cos­teroids re­quired in the reg­i­men.
All of those qual­i­ties, the com­pa­ny reck­ons, could give its reps plen­ty to con­vince doc­tors to take on their drug.
Green­leaf added that vo­closporin "works very very rapid­ly," show­ing ben­e­fit at both the 6-month and 1-year time points that seems com­pa­ra­ble to — with the usu­al caveats about cross-tri­al com­par­isons — what Benlysta, a bi­o­log­ic, showed at 2 years.
"Who knows what that means for fu­ture treat­ment — how they're used along­side of each oth­er, in con­cert or with­in the full treat­ment con­tin­u­um," the CEO, who's run a trio of oth­er biotechs af­ter leav­ing As­traZeneca's Med­Im­mune, said. "But to­day as it ex­ists we think our drug stands very well on its own."
By their count, the LN pa­tient pop­u­la­tion in the US is well north of 100,000. With $400 mil­lion in cash, Au­rinia's $AUPH com­mer­cial team will have am­ple fund­ing for sev­er­al years. Ot­su­ka, its new part­ner, is tasked with scor­ing OKs and com­mer­cial­iz­ing in the EU, Japan and else­where.
Joseph Schwartz of SVB Leerink is a be­liev­er. While GSK may have the up­per hand at launch, he wrote, vo­closporin should even­tu­al­ly "come out on top, as it has su­pe­ri­or ef­fi­ca­cy as com­pared to Benlysta": Au­rinia re­port­ed a re­nal re­sponse rate of 40.8% ver­sus 22.5% in the con­trol arm while Benlysta's dif­fer­ence with con­trol was small­er (43% vs 32%).
For 2021, he's mod­el­ing US sales at $87.6 mil­lion as­sum­ing a price of $35,000.