FDA de­lays its de­ci­sion on Bris­tol My­er­s' $13B heart drug an­oth­er three months
Last week, Bris­tol My­ers Squibb marched out long-term da­ta for its heart drug mava­camten ahead of what ex­ecs had hoped would be a pos­i­tive FDA de­ci­sion in Jan­u­ary. But reg­u­la­tors are say­ing they need a bit more time to think.
The FDA has ex­tend­ed mava­camten's PDU­FA date three months, from Jan. 28 to April 28, Bris­tol My­ers an­nounced on Fri­day. The news came just a few days af­ter in­de­pen­dent drug pric­ing watch­dog ICER raised con­cerns about the can­di­date's long-term safe­ty in its fi­nal ev­i­dence re­port.
Mava­camten, a myosin in­hibitor, was the cen­ter­piece of BMS' $13 bil­lion MyoKar­dia buy­out last Oc­to­ber. The phar­ma gi­ant's shoot­ing for an ini­tial in­di­ca­tion in symp­to­matic ob­struc­tive hy­per­trophic car­diomy­opa­thy, or oHCM: a con­di­tion in which the mus­cu­lar wall be­tween the two bot­tom cham­bers of the heart be­comes thick­er than nor­mal, block­ing blood flow out of the heart.
In an ab­stract at the Amer­i­can Heart As­so­ci­a­tion con­fer­ence, BMS said HCM pa­tients who took mava­camten saw a "sus­tained re­duc­tion" of a hor­mone called NT-proB­NP through Week 48. High­er than nor­mal NT-proB­NP lev­els are in­dica­tive of heart fail­ure.
How­ev­er, the com­pa­ny re­port­ed that nine pa­tients paused treat­ment be­cause their left ven­tric­u­lar ejec­tion frac­tions (a mea­sure­ment of how much blood is be­ing pumped out of the heart's left ven­tri­cle) were too low. Eight of the pa­tients re­sumed treat­ment at a low­er dose af­ter re­cov­ery, while one dis­con­tin­ued the tri­al per­ma­nent­ly, the com­pa­ny said.
BMS says the FDA re­quest­ed more time to "re­view in­for­ma­tion per­tain­ing to up­dates to the pro­posed Risk Eval­u­a­tion Mit­i­ga­tion Strat­e­gy (REMS)," and that no ad­di­tion­al da­ta or stud­ies have been re­quest­ed.
Mizuho's Sal­im Syed spec­u­lat­ed that the de­lay seems to be mol­e­cule-spe­cif­ic, and not class-spe­cif­ic, not­ing that no pa­tients saw EF be­low 40% in Cy­to­ki­net­ics' Phase II study for its myosin in­hibitor afi­camten (al­so known as CK-274). In that drug's dose-range find­ing tri­al, one pa­tient ex­pe­ri­enced a tran­sient de­crease in LVEF that re­quired dose ad­just­ment, but not dose in­ter­rup­tion, Cy­to­ki­net­ics said.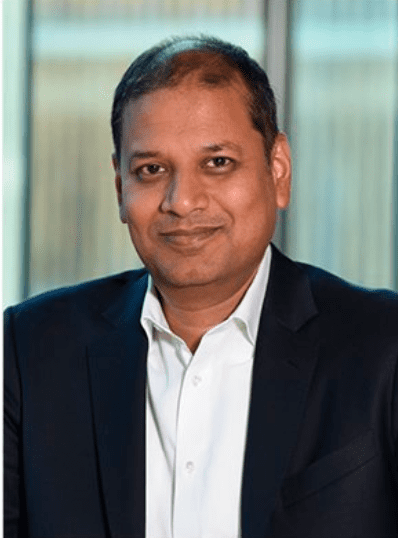 Samit Hi­rawat
Ejec­tion frac­tion is con­sid­ered nor­mal if it's in the range of 50% to 70%. Of the sev­en mava­camten pa­tients who ex­pe­ri­enced EF be­low 50% in the Phase III EX­PLOR­ER-HCM tri­al, one pa­tient had an EF be­low 40%.
"This is the pri­ma­ry rea­son we be­lieve the REMS is mol­e­cule-spe­cif­ic and should be treat­ed as such ⁠— these are clear­ly two dif­fer­ent safe­ty datasets," Syed said in a note to in­vestors on Fri­day. "The PDU­FA de­lay should al­so be help­ful to­ward en­rolling US pa­tients in CK-274's Ph3 SE­QUOIA-HCM study, where 'start-up ac­tiv­i­ties' are 'un­der­way.'
While ICER not­ed that mava­camten may de­liv­er im­por­tant ben­e­fits for HCM pa­tients with few­er side ef­fects than oth­er drugs, the or­ga­ni­za­tion sug­gest­ed more da­ta are nec­es­sary to as­sess long-term safe­ty:
While mava­camten im­proved phys­i­o­log­ic pa­ra­me­ters and symp­toms in the EX­PLOR­ER tri­al, the avail­able da­ta are most­ly short term, and symp­to­matic HOCM, once it ap­pears, can last a life­time. Clin­i­cal ex­perts dif­fered on whether the re­duc­tions in ejec­tion frac­tion with mava­camten re­flect­ed ben­e­fi­cial im­prove­ments in car­diac func­tion, in­clud­ing healthy re­mod­el­ing, or wor­ri­some changes that could be as­so­ci­at­ed with clin­i­cal harm with longer ob­ser­va­tion times.
Bris­tol My­ers re­mains con­fi­dent in the drug, with CMO Samit Hi­rawat stat­ing: "We look for­ward to con­tin­u­ing to work close­ly with the FDA to bring this im­por­tant med­i­cine to pa­tients."