FDA hands As­traZeneca and Mer­ck a snap OK to mar­ket Lyn­parza in front­line ovar­i­an can­cer, mark­ing a new stan­dard in treat­ment
As­traZeneca just showed how fast an es­tab­lished can­cer drug can achieve a cru­cial line ex­ten­sion.
Just two months af­ter the phar­ma gi­ant and its part­ners at Mer­ck turned up at ES­MO to tout some tru­ly im­pres­sive de­tailed re­sults for Lyn­parza as a front­line ther­a­py for BR­CA-mu­tat­ed ovar­i­an can­cer, the agency has come through with a snap OK.
The key da­ta point: A haz­ard ra­tio of 0.30, with a pro­found 70% re­duc­tion in risk of death. These days, the FDA is not re­luc­tant to slap an OK on a can­cer drug, and As­traZeneca's R&D team has spent years work­ing on an ex­pand­ed mar­ket for the drug af­ter win­ning the pi­o­neer­ing ap­proval for a PARP in­hibitor.
GSK's re­cent ar­rival on the scene with a buy­out for a now shrunk­en PARP ri­val has un­der­scored the lead that As­traZeneca and Mer­ck have built up here. And shares of Clo­vis de­clined 6% af­ter the news, which fur­ther over­shad­owed its PARP Rubra­ca.
In the SO­LO-1 study 60% of the women re­ceiv­ing the drug were pro­gres­sion-free at 3 years, com­pared to less than half that in the place­bo group.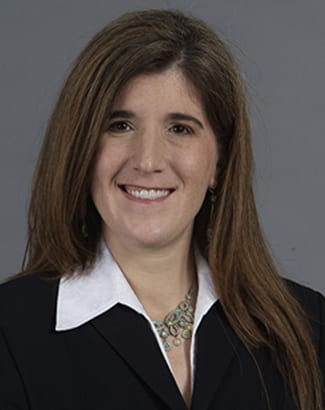 Kath­leen Moore
As­traZeneca's suc­cess with Lyn­parza and Tagris­so, with ear­ly in­roads in­volv­ing Imfinzi, have helped pave a long-await­ed turn­around for the com­pa­ny, which has suf­fered through a dra­mat­ic on­slaught of gener­ic com­pe­ti­tion as their fran­chise drugs lost patent pro­tec­tion. And the FDA, which has sig­naled its readi­ness to speed up the game of R&D, has wast­ed no time in help­ing them swift­ly ad­vance.
"SO­LO-1 is tru­ly a land­mark tri­al in gy­ne­co­log­ic can­cer." said Kath­leen Moore, the co-prin­ci­pal in­ves­ti­ga­tor."This ap­proval will like­ly change the way we treat women with BR­CA-mu­tat­ed ad­vanced ovar­i­an can­cer. The abil­i­ty to of­fer this im­por­tant first-line main­te­nance treat­ment op­tion to el­i­gi­ble pa­tients may slow down or even stop the nat­ur­al course of dis­ease pro­gres­sion."