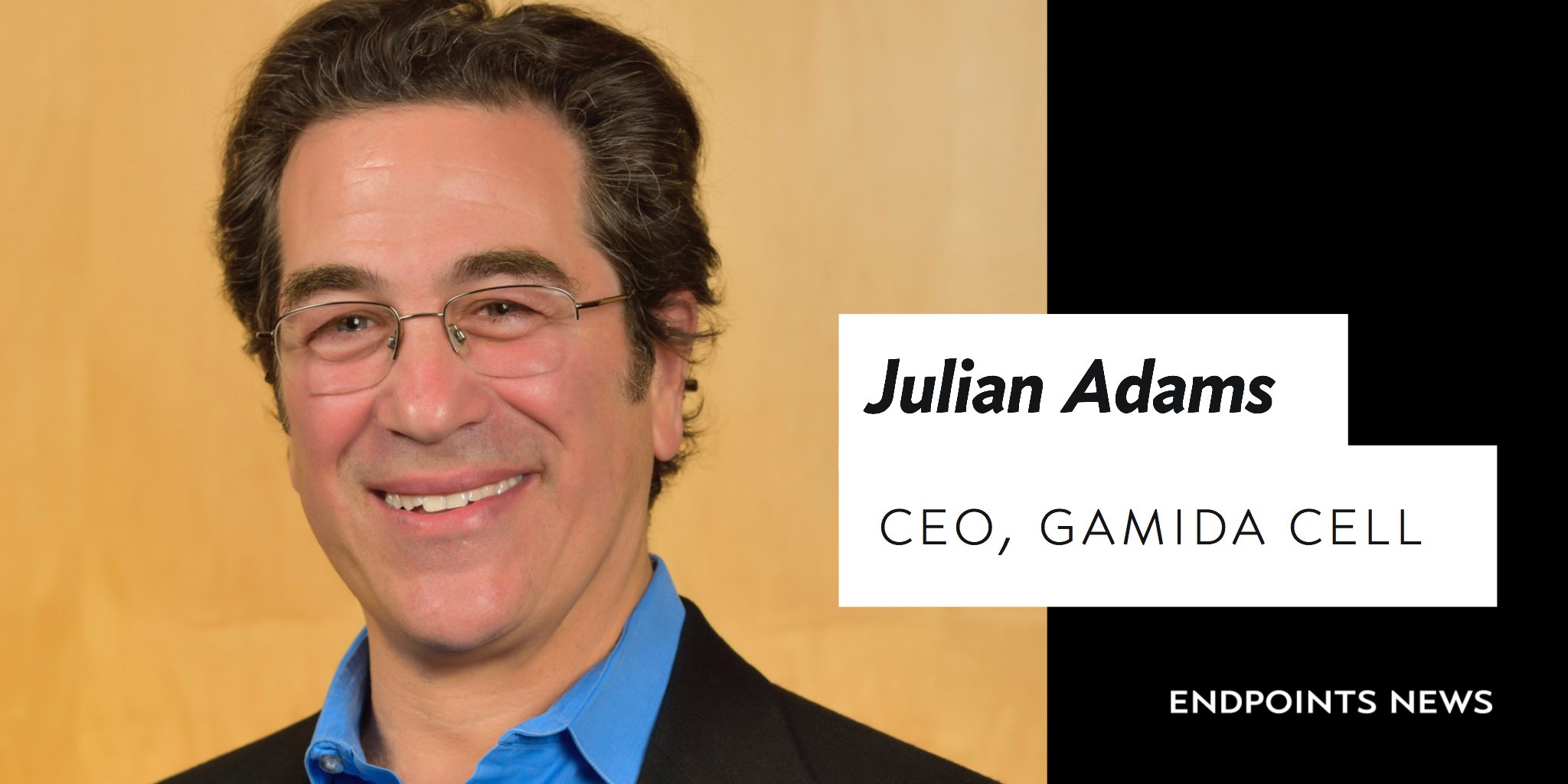 Fear­less: Ju­lian Adams looks to steer Gami­da Cell through PhI­II, an IPO and a mar­ket launch
Ju­lian Adams be­came some­thing of a lo­cal leg­end in the Boston/Cam­bridge area when he helped dri­ve the de­vel­op­ment pro­gram for Vel­cade — a drug that helped launch the biotech ca­reers of dozens of ex­ecs in VC and de­vel­op­ment — be­fore leav­ing Mil­len­ni­um 14 years ago. And while he had plen­ty of ups and downs dur­ing his lengthy stint at In­fin­i­ty, he re­mains one of the best known — and best con­nect­ed — fig­ures in one of biotech's busiest hubs.
To­day, Adams' sto­ried ca­reer takes a new twist as he takes the helm of Gami­da Cell, a low-pro­file Is­raeli biotech with its lead pro­gram in late-stage de­vel­op­ment. He is mov­ing from chair­man of the board to CEO, in charge of es­tab­lish­ing a cred­i­ble and much high­er pro­file US HQ for the com­pa­ny as it thinks through the fi­nal stages of a po­ten­tial shift to com­mer­cial­iza­tion, eye­ing an IPO in a dri­ve to raise some se­ri­ous cash.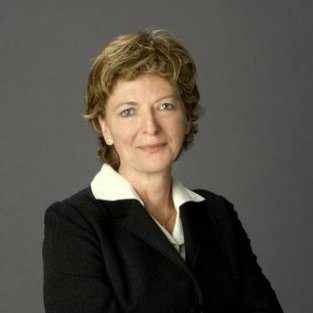 Yael Mar­golin
To hear Adams tell it, his main role is to put Gami­da Cell on the biotech map, prep­ping for the launch of a ther­a­peu­tic that has at­tract­ed the sup­port of No­var­tis and a break­through ther­a­py des­ig­na­tion from the FDA — with­out ac­tu­al­ly earn­ing much at­ten­tion along the way. For­mer CEO Yael Mar­golin will stay on as pres­i­dent of the com­pa­ny in Is­rael, where its R&D op­er­a­tions will re­main. And he'll re­cruit a CFO in the US to join a New York-based CMO — Ronit Siman­tov — to cre­ate a beach­head in the world's most im­por­tant drug mar­ket as they go through the fi­nal play-by-play with the FDA in Wash­ing­ton, DC.
"We don't have stage pres­ence in the US," Adams tells me. "I think that's one of the lim­i­ta­tions in be­ing a Jerusalem-based com­pa­ny."
In mov­ing from chair­man — a post he land­ed when he left In­fin­i­ty af­ter 13 years and be­came chief sci­en­tif­ic of­fi­cer at Clal, which backs Gami­da Cell — to the CEO's job, Adams is bet­ting that he and a US-based ex­ec­u­tive team can make a crit­i­cal dif­fer­ence.
"We def­i­nite­ly need to have a strong fi­nan­cial per­son to com­ple­ment my strength in re­search and de­vel­op­ment," says Adams, who will be fol­lowed by a head of com­mer­cial op­er­a­tions.
The CEO search was top of mind even when he joined the com­pa­ny, says Adams. But the can­di­date hunt led the com­pa­ny's top back­ers back to him.
"In­vestors in the com­pa­ny turned to me and asked would I do it," he says. "I thought about this for 5 sec­onds and said 'yes.'"
Adams' ex­cite­ment is geared large­ly to the po­ten­tial of the long-run­ning de­vel­op­ment cam­paign for NiCord, a cell graft made from a con­coc­tion of stem cells, prog­en­i­tor cells as well as den­drit­ic cells which it hopes can be OK'd for use when the right bone mar­row donor can't be found for pa­tients suf­fer­ing from leukemia and lym­phoma. No­var­tis, which once re­port­ed­ly con­sid­ered buy­ing the com­pa­ny, has been a backer, along­side Shav­it Cap­i­tal, VMS In­vest­ment Group, the Is­rael Biotech Fund, Clal Biotech­nol­o­gy In­dus­tries and Is­rael Health­Care Ven­tures.
That group, though, won't cut it for the "lug" of cash re­quired to go all the way through Phase III, build out man­u­fac­tur­ing and ex­e­cute a planned mar­ket launch, if the cards turn right. For that Adams is con­sid­er­ing an IPO, woo­ing in­vestors with a pitch at the com­mer­cial po­ten­tial of their lead ther­a­py.
Adams isn't pro­vid­ing any time­line on Phase III; re­cruit­ment hasn't gone ex­act­ly as ex­pect­ed and needs more work. But once that is com­plete, he says, Gami­da Cell will be 40 to 50 days from the end of da­ta col­lec­tion. They will have fi­nal Phase II da­ta avail­able at ASH. And that will set the stage for JP­Mor­gan in San Fran­cis­co, when he plans to line up meet­ings with crossover in­vestors and bankers at the big health­care fi­nanc­ing con­fab.
As good as Adams' rep has been, he's al­so acute­ly aware of the three big strike outs that oc­curred while he was run­ning R&D at In­fin­i­ty. The first two were clin­i­cal fail­ures, set­backs which he terms "no­ble fail­ures" for tack­ling hard tar­gets like pan­cre­at­ic can­cer. The third set­back, rel­a­tive­ly weak re­sults for du­velis­ib, spiked In­fin­i­ty's big-dol­lar part­ner­ship with Ab­b­Vie.
Adams, though, makes no apolo­gies about du­velis­ib, now scooped up by Ve­rastem. The com­mer­cial prospects may have dimmed, he says, but "that drug is go­ing to get ap­proved."
The ex­pe­ri­ence at In­fin­i­ty taught him that you need to have stay­ing pow­er to make it in biotech, and that takes cash. He's still get­ting an ed­u­ca­tion about biotech, just as he was when he de­vel­oped an HIV drug at a time he "couldn't spell HIV."
"I'm an R&D guy, with a strong fo­cus on dis­cov­ery and de­vel­op­ment; not a com­mer­cial guy," Adams ac­knowl­edges. "But it's not like I'm un­able to learn new things. I plan on learn­ing — and this is not hubris — but I'm fear­less. I think I know how to learn."