Foamix claims goal-win­ning suc­cess in twin piv­otal stud­ies for rosacea — shares spike
The roller coast­er ride that Foamix Phar­ma­ceu­ti­cals has tak­en in­vestors on is on an up­swing track this morn­ing. The biotech re­port­ed that its top­i­cal for­mu­la­tion of the an­tibi­ot­ic minocy­cline scored on the co-pri­ma­ry end­points in treat­ing in­flam­ma­to­ry le­sions caused by rosacea came through with pos­i­tive re­sults.
The Is­raeli com­pa­ny's shares $FOMX gy­rat­ed up­ward Wednes­day morn­ing, jump­ing about 25% in pre-mar­ket trad­ing. It's still un­der the $6 price the biotech hit when it launched an IPO on Nas­daq in 2014.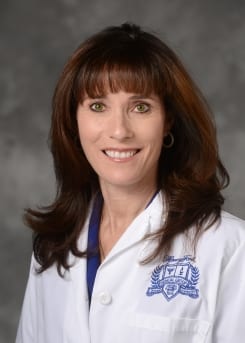 Lin­da Stein Gold
The biotech says that their par­al­lel stud­ies — FX2016-11 and FX2016-12 — per­formed well, though we won't have the hard da­ta un­til lat­er. Suc­cess was mea­sured as a sig­nif­i­cant re­sponse on an "ab­solute change from base­line in in­flam­ma­to­ry le­sion count at Week 12, and In­ves­ti­ga­tor Glob­al As­sess­ment treat­ment suc­cess at Week 12, de­fined as an IGA score of 0 or 1, and at least a 2-grade im­prove­ment (de­crease) from base­line."
Back in the spring of 2017, Foamix of­fered a mixed set of da­ta from two Phase III stud­ies for their ac­ne pro­gram. That in­spired the start of a third late-stage study in search of pos­i­tive re­sults from two tri­als to take to the FDA, which they re­cent­ly an­nounced was pos­i­tive.
Foamix left it to the chief in­ves­ti­ga­tor to of­fer an up­beat as­sess­ment of the rosacea da­ta, which will be de­tailed at a lat­er date.
"These re­sults are im­pres­sive, with treat­ment suc­cess be­ing achieved in a high pro­por­tion (ap­prox­i­mate­ly 50%) of pa­tients as well as clin­i­cal­ly mean­ing­ful re­duc­tions in in­flam­ma­to­ry le­sions," says Lin­da Stein Gold, the prin­ci­pal in­ves­ti­ga­tor, in a pre­pared state­ment. "Papu­lo­pus­tu­lar rosacea is a se­ri­ous med­ical con­di­tion that can cause con­sid­er­able psy­cho­log­i­cal dis­tress to af­fect­ed pa­tients."