Fresh safe­ty, tol­er­a­bil­i­ty da­ta snap­shot from ear­ly-stage study of Wave's DMD drug spooks in­vestors
Wave Life Sci­ences irked in­vestors with the lat­est snap­shot of safe­ty da­ta on its ex­per­i­men­tal Duchenne mus­cu­lar dy­s­tro­phy (DMD) drug on Tues­day, caus­ing Wall Street to ques­tion whether the re­sults from the ear­ly-stage study fore­shad­owed trou­ble ahead.
The ex­per­i­men­tal drug, su­vodirsen, is be­ing test­ed in the same DMD pop­u­la­tion that Sarep­ta's $SRPT pi­o­neer­ing Ex­ondys 51 is ap­proved to treat — boys who are amenable to ex­on 51 skip­ping. In the Phase I study, 36 pa­tients re­ceived a dose of 0.5 mg/kg, 1 mg/kg, 2 mg/kg, 5 mg/kg, 7 mg/kg or 10 mg/kg of su­vodirsen (n=26) or place­bo (n=10) in five as­cend­ing dose co­horts and were fol­lowed for 85 days.
Re­sults from the first four co­horts (0.5 mg/kg – 5 mg/kg) showed that 16/24 pa­tients who re­ceived su­vodirsen and 8/10 pa­tients who re­ceived the place­bo ex­pe­ri­enced one or more ad­verse events of mild-to-mod­er­ate in­ten­si­ty in­clud­ing pyrex­ia, headache, vom­it­ing and tachy­car­dia.
On Tues­day, da­ta from the fifth co­hort — 2 pa­tients ad­min­is­tered with the 7 mg/kg or 10 mg/kg dose of su­vodirsen — were un­veiled. Sim­i­lar side ef­fects were re­port­ed as those ob­served at low­er dos­es, but were more se­vere in in­ten­si­ty, Wave said. The Cam­bridge, Mass­a­chu­setts-based com­pa­ny's shares $WVE tum­bled more than 28% to close up at $24.47 on Tues­day, as in­vestors took is­sue with the drug's tol­er­a­bil­i­ty pro­file.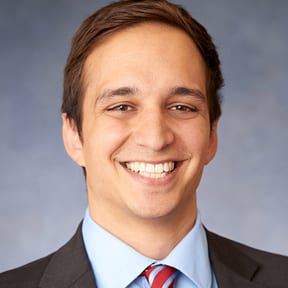 Paul Mat­teis
These "ap­pear to be dose-lim­it­ing im­muno­tox­i­c­i­ties…it's un­clear if this pro­file will get bet­ter or worse up­on re­peat dos­ing," Stifel's Paul Mat­teis wrote in a note.
For the piv­otal Phase II/III tri­al — ex­pect­ed to com­mence in Ju­ly 2019 — Wave has cho­sen to eval­u­ate 3.0 or 4.5 mg/kg of su­vodirsen once week­ly for 48 weeks in 150 boys. How­ev­er, an im­prove­ment in man­u­fac­tur­ing has al­lowed the com­pa­ny to arm the 4.5 mg/kg dose with the same quan­ti­ty of ac­tive in­gre­di­ent as the 5 mg/kg used in the Phase I study.
"The fact that FDA has signed off on this tri­al is a pos­i­tive, but it's hard for us to have con­vic­tion that these dose lev­els will be suf­fi­cient," Mat­teis added.
An­oth­er pos­si­ble stick­ing point is the com­par­i­son of su­vodirsen with Bio­Marin's $BM­RN re­ject­ed DMD drug, dris­apersen, SVB Leerink's Mani Foroohar wrote in a note.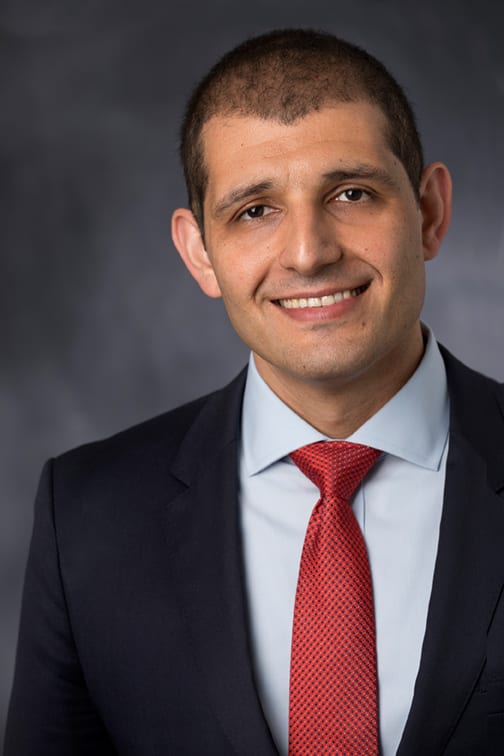 Mani Foroohar
"(I)nvestors seem to see neg­a­tive read-throughs for the po­ten­tial ef­fi­ca­cy of su­vodirsen at 5 mg/kg, giv­en that dris­apersen was dosed at 6 mg/kg in clin­i­cal tri­als, we be­lieve that due to dif­fer­ences in chem­istry be­tween the com­pounds, com­par­i­son of dos­es be­tween drugs is not an ap­pro­pri­ate proxy of po­ten­tial ef­fi­ca­cy."
Foroohar said he was main­tain­ing a 30% prob­a­bil­i­ty of suc­cess on the su­vodirsen pro­gram.
"We be­lieve we have se­lect­ed the op­ti­mal dos­es to bring for­ward in our on­go­ing open-la­bel ex­ten­sion study and planned Phase 2/3 tri­al. We look for­ward to shar­ing the dy­s­trophin re­sults from mus­cle biop­sies tak­en from the open-la­bel ex­ten­sion study in the sec­ond half of this year," Wave chief Paul Bol­no said in an emailed state­ment.