Galectin PhI­Ib NASH tri­al fails the pri­ma­ry goal, but re­searchers ham­mer on the pos­i­tive
Be­fore you get too deep in­to Galectin Ther­a­peu­tics' re­lease on its Phase IIb da­ta for its NASH drug, it's im­por­tant to keep in mind that the tri­al failed. Oth­er­wise, you might miss it in all the up­beat as­sess­ments the com­pa­ny has to of­fer.
Re­searchers did not find sta­tis­ti­cal­ly sig­nif­i­cant re­sults in re­duc­ing a mea­sure of he­pat­ic ve­nous pres­sure gra­di­ent for its ther­a­py in pa­tients with NASH cir­rho­sis, fail­ing the pri­ma­ry end­point.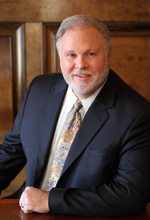 Pe­ter Tra­ber
What they did find, and dis­cussed at length, was that if you sep­a­rate the pa­tients with­out "esophageal varices" — the en­larged veins in the tube that con­nect the throat and stom­ach, which is linked to liv­er dis­eases — you can dig up pos­i­tive da­ta with a p val­ue of 0.02. Such analy­ses, though, of­ten draw dark frowns from tri­al in­ves­ti­ga­tors who like to stick with the orig­i­nal study de­signs in eval­u­at­ing ef­fi­ca­cy.
Re­searchers in the study al­so al­so talked up pos­i­tive re­sults for a sec­ondary end­point on liv­er cell death.
Galectin, led by Pe­ter Tra­ber, start­ed the day with a mod­est mar­ket cap of $88 mil­lion. Their shares $GALT crashed the news, drop­ping 46% as in­vestors ze­roed in on the fail­ure.
NASH re­mains a big fo­cus among a long line­up of play­ers, in­clud­ing Gilead.