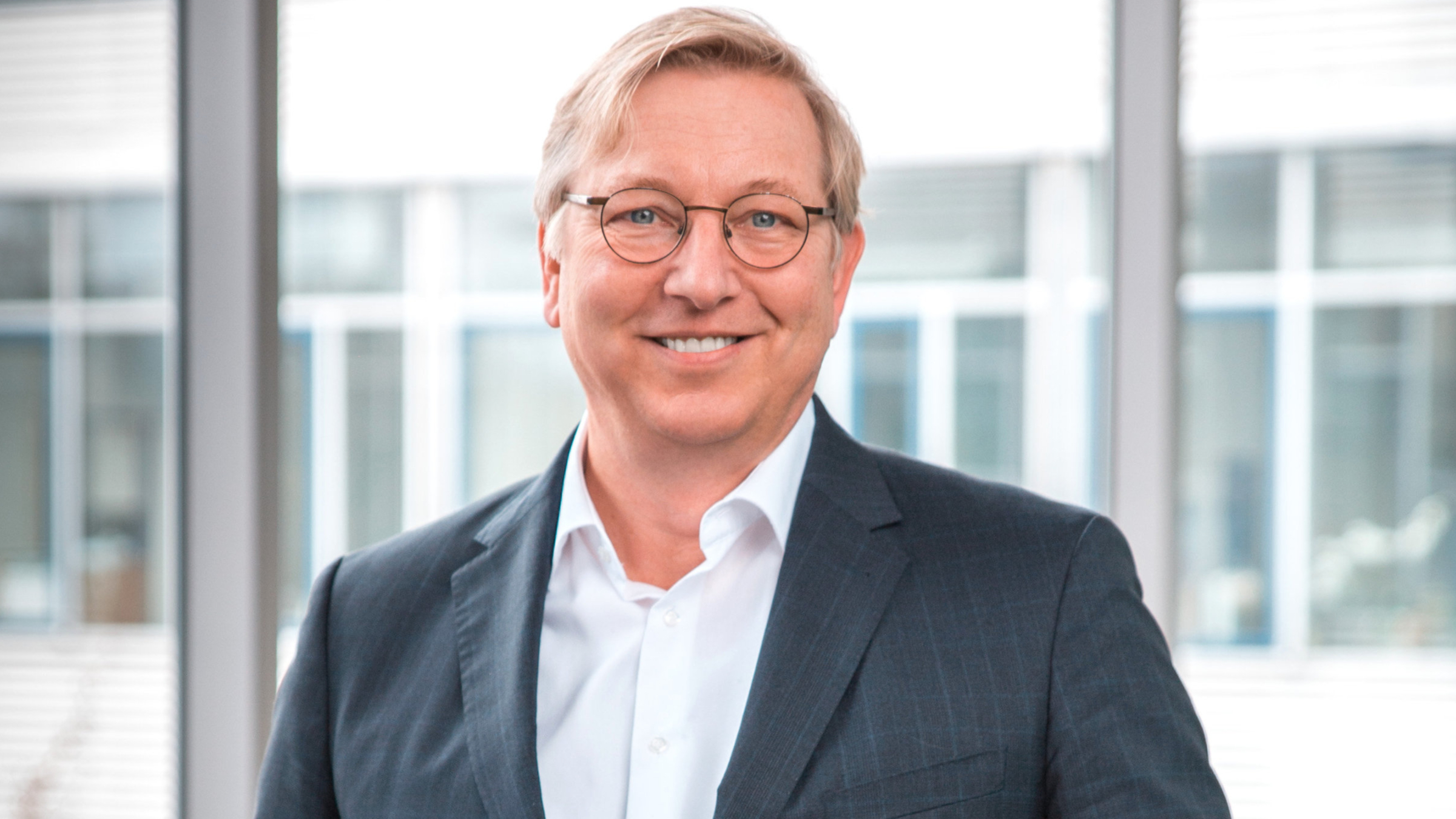 Manfred Rüdiger, Ariceum Therapeutics CEO (Presseportal)
Ger­man start­up jumps in­to the hot ra­dio­phar­ma space with a for­mer Ipsen com­pound as lead pro­gram
Ra­dio­phar­ma­ceu­ti­cals are con­tin­u­ing to be­come a hot top­ic in bio­phar­ma, with com­pa­nies such as Se­quoia, No­var­tis and Bris­tol My­ers Squibb look­ing to get in on the ac­tion. A new start­up launched Wednes­day is look­ing to catch the wave, start­ing with a team and as­sets from Ipsen.
Berlin-based Ariceum Ther­a­peu­tics has se­cured a €25 mil­lion ($26.7 mil­lion) Se­ries A to fur­ther de­vel­op its lead as­set and pro­pri­etary pep­tide de­riv­a­tive. Found­ed last year (and co-found­ed by EQT Life Sci­ences), Ariceum is head­ed by Man­fred Rüdi­ger, a vet­er­an of over 25 years in the bio­phar­ma world.
The com­pa­ny was formed around of a sale of as­sets from Ipsen, tak­ing along the ra­dio­phar­ma­ceu­ti­cal can­di­date as well as a team of re­searchers, in­clud­ing the Ariceum's new CMO, ac­cord­ing to Rüdi­ger.
The as­set in ques­tion, dubbed satoreotide, is a ra­dio­phar­ma­ceu­ti­cal drug and an an­tag­o­nist of the so­mato­statin type 2 (SST2) re­cep­tor, which is over­ex­pressed in many can­cers, Rüdi­ger says. This in­cludes cer­tain dis­eases such as small cell lung can­cer, high-grade neu­roen­docrine tu­mors (NETs) and neu­rob­las­toma. Satoreotide will be used as a "ther­a­nos­tic" for both the di­ag­no­sis and treat­ment of tu­mors ex­press­ing the SST2 re­cep­tor.
"The rea­son why the share­hold­ers de­cid­ed to en­ter in­to the ra­dio­phar­ma­ceu­ti­cal busi­ness is that this has be­come a very hot and very com­pet­i­tive area with some re­cent big suc­cess­es," Rüdi­ger said. "Every­body now re­al­izes that small com­pounds, which you can ad­min­is­ter by in­tra­venous in­fu­sion, will find the tu­mor and al­so the metas­tases and the can­cer cells through­out the body and kill them due to the ra­dioac­tive pay­load."
For the Se­ries A round, three in­vestors par­tic­i­pat­ed, in­clud­ing EQT, Swe­den-based Health­Cap and Swiss firm Pure­os Bioven­tures. All three in­vestors will con­tribute to Ariceum's board.
Ariceum will use the funds for sev­er­al dif­fer­ent pur­pos­es, such as build­ing up the head­count and gen­er­al op­er­a­tions, with the goal of hav­ing three clin­i­cal tri­als run­ning by next year. Rüdi­ger said the round's run­way is very short, and the com­pa­ny is an­tic­i­pat­ing pur­su­ing an­oth­er round of fund­ing in the sec­ond half of 2022.
The com­pa­ny is po­si­tioned dif­fer­ent­ly than oth­ers in this space, Rüdi­ger notes, in that ex­ecs are start­ing with a Phase II clin­i­cal as­set, where safe­ty in pa­tients has al­ready been de­ter­mined. Satoreotide, while it's in ear­ly clin­i­cal de­vel­op­ment, has been ad­min­is­tered to more than 100 pa­tients in ear­li­er stud­ies al­ready.
He al­so said Ariceum has more of a head start be­cause they are launch­ing with an ex­pe­ri­enced team and in­vestors fa­mil­iar with the space. Ac­cord­ing to Rüdi­ger, these fac­tors help the com­pa­ny apart from oth­er star­tups in the field.
How­ev­er, the com­pa­ny wants to carve its own path for­ward and not nec­es­sar­i­ly try to dom­i­nate every­one else.
"You have to find your sweet spot. Again, like in the car in­dus­try, you don't on­ly have BMW and Porsche. There are many, many oth­ers and they're all suc­cess­ful," he said. "So we have a plat­form tech­nol­o­gy on which we will build screen­ing and de­vel­op­ing new com­pounds. And I think we have some very good ideas on how to do this more ef­fi­cient­ly than oth­ers."