Gly­coMimet­ics shares crash af­ter Pfiz­er team dis­miss­es their lead drug as a PhI­II fail­ure
Close to 8 years ago, the BD team at Pfiz­er signed a $340 mil­lion deal to li­cense in a mid-stage drug from Gly­coMimet­ics for a par­tic­u­lar­ly painful com­pli­ca­tion of sick­le cell dis­ease. There was no ex­act word on the cash in­volved, but the phar­ma gi­ant agreed to fund the en­tire Phase III ef­fort they would need for an ap­proval.
It didn't work.
Af­ter the mar­ket closed on Fri­day, the biotech re­port­ed that Pfiz­er ex­ecs had passed on word that the tri­al failed the pri­ma­ry end­point — time to dis­charge readi­ness — as well as key sec­on­daries. We didn't get the hard num­bers, just the top-line news.
For Gly­coMimet­ics, which cit­ed this drug as their lead ther­a­py in the pipeline, it was a dis­as­ter. The biotech's stock $GLYC lost 42% of its val­ue af­ter the bell.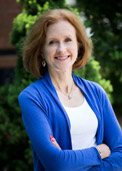 Rachel King
The drug — called riv­ipansel (GMI-1070) — had been de­signed to cir­cum­vent a bi­o­log­ic process that spurs what's called a va­so-oc­clu­sive cri­sis among sick­le cell pa­tients by bind­ing to all three mem­bers of the se­lectin fam­i­ly.
We found when Gly­coMimet­ics went pub­lic in 2013 that Pfiz­er agreed to pay just $22.5 mil­lion up­front for the deal, with $115 mil­lion — ev­i­dent­ly lat­er ad­just­ed to $80 mil­lion — due for de­vel­op­ment mile­stones. $20 mil­lion was re­served for first dos­ing in the late-stage study.
Biren Amin at Jef­feries al­so isn't over­ly bull­ish on Gly­coMimet­ics next big Phase III cat­a­lyst in 2020.
The next read­out is from Up­ro PI­II AML tri­al in YE '20, and we view the PI­II as risky.
"We are both sur­prised and deeply dis­ap­point­ed by this out­come, as we had strong­ly hoped that riv­ipansel would have a pos­i­tive ben­e­fit for peo­ple liv­ing with sick­le cell dis­ease," said Gly­coMimet­ics CEO Rachel King in a state­ment.