GSK, Pfiz­er con­tra­dict on the fu­ture of con­sumer health JV — re­port
It ap­pears GSK and Pfiz­er — who run a con­sumer health JV to­geth­er — for­got to get their sto­ry straight ahead of this year's JP Mor­gan con­fer­ence.
On Tues­day, Pfiz­er chief Al­bert Bourla said he ex­pect­ed the JV's ma­jor­i­ty own­er GSK to work to­ward an IPO with­in three to four years.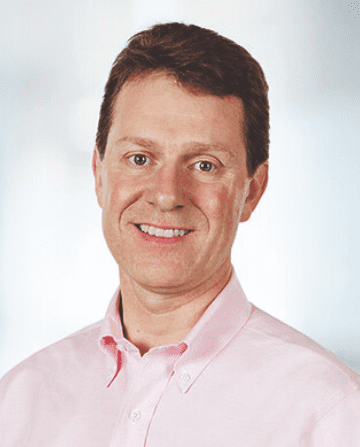 David Red­fern
The fol­low­ing day, GSK's chief strat­e­gy of­fi­cer David Red­fern told Bloomberg that the con­sumer busi­ness needs to in­te­grate and grow and that an IPO wasn't the on­ly vi­able op­tion.
"Ac­tu­al­ly we haven't de­cid­ed any­thing," he said. "When we an­nounced the deal, we said we ex­pect it to sep­a­rate with­in three years, but ac­tu­al­ly up to five years. And it's en­tire­ly our de­ci­sion."
Large phar­ma­ceu­ti­cal com­pa­nies have been pour­ing their re­sources in­to the high risk, high re­ward are­na of new med­i­cines, par­tic­u­lar­ly for on­col­o­gy, au­toim­mune and rare dis­eases, as the era of tar­get­ed, per­son­al­ized med­i­cine shifts in­to high gear. Prun­ing low-mar­gin con­sumer health units is seem­ing­ly par for the course.
The deal to merge the con­sumer health di­vi­sions of GSK and Pfiz­er — which raked in a com­bined $12.7 bil­lion in sales in 2017 and brought brands such as GSK's Sen­so­dyne and Pfiz­er's Advil un­der the same roof — in­to a joint ven­ture was clinched in 2018, form­ing the largest glob­al con­sumer health busi­ness. While Pfiz­er owns about a third, GSK is in charge of the rest.
"We don't want it too dis­tract­ed right now think­ing about cap­i­tal mar­kets," Red­fern added in the in­ter­view with Bloomberg. "Whether it's an IPO or just a straight spin, all op­tions are on the ta­ble. We've lit­er­al­ly had no dis­cus­sion" with Pfiz­er on that top­ic, the re­port said.