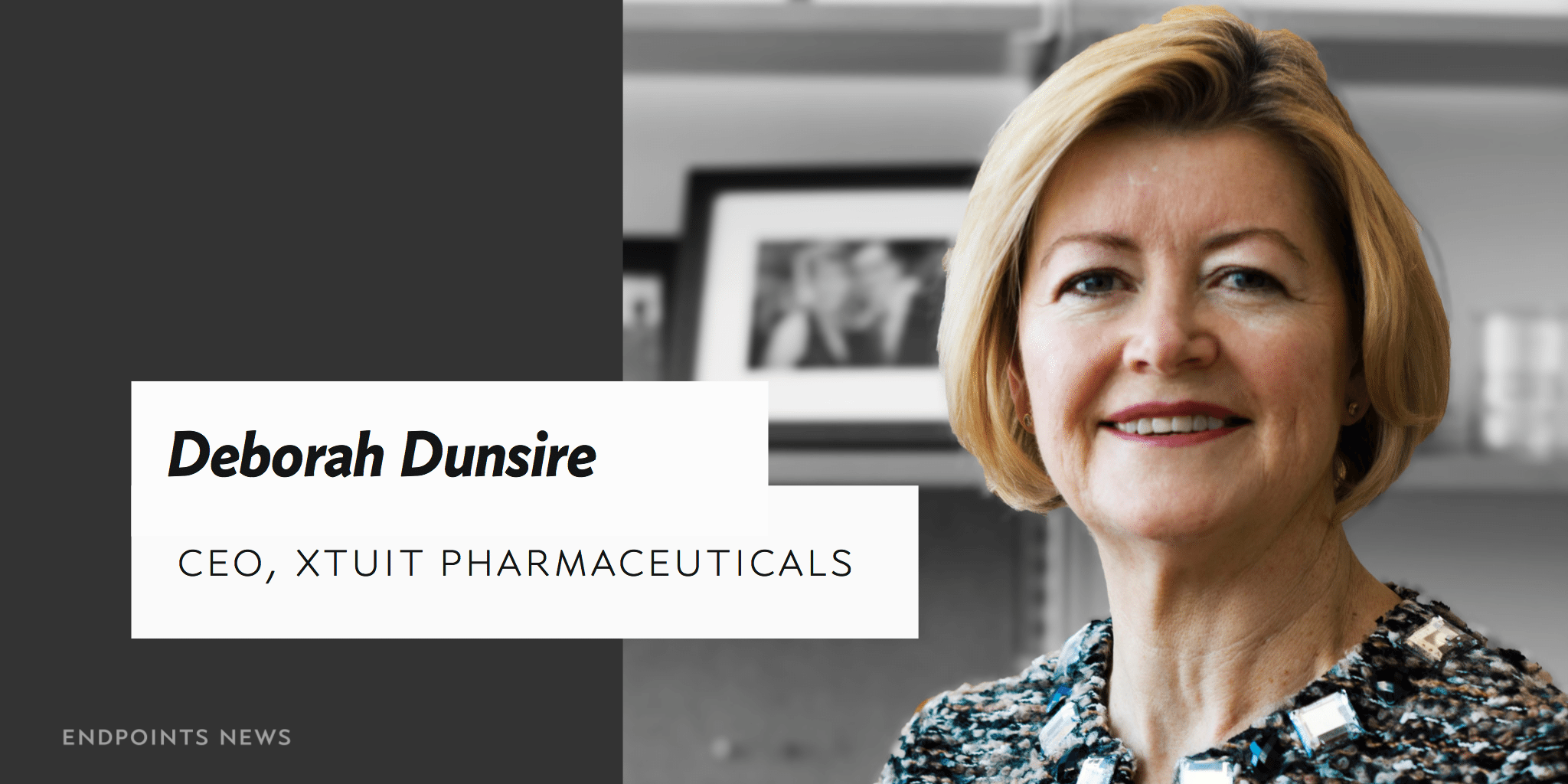 High-pro­file biotech leader Deb­o­rah Dun­sire takes the helm at XTu­it, fo­cused on can­cer and fi­bro­sis
Deb­o­rah Dun­sire is back in biotech.
About nine months af­ter Dun­sire left a fast-sink­ing Fo­rum Phar­ma­ceu­ti­cals, she's tak­en the helm of a biotech start­up with big plans to break new ground in can­cer and fi­bro­sis R&D. Dun­sire, the for­mer chief of the icon­ic Mil­len­ni­um and one of the high­est pro­file biotech ex­ecs in the Boston biotech hub, has been named CEO of XTu­it.
She's tak­ing over from in­ter­im CEO Alan Crane, a Po­laris part­ner who helped ger­mi­nate years of sci­en­tif­ic think­ing on the part of some lo­cal leg­ends to help ramp up the start­up, which jumped out of stealth mode last June with a $22 mil­lion ven­ture round. Dun­sire knows just about every­one in the Boston biotech com­mu­ni­ty from her days at Mil­len­ni­um, and they didn't need an in­tro­duc­tion when it came time for Crane to find a full-time chief for XTu­it.
"I got a call from Alan in Oc­to­ber." Dun­sire re­calls, "and he said, Dave (Mott, at NEA) and I were talk­ing about this com­pa­ny."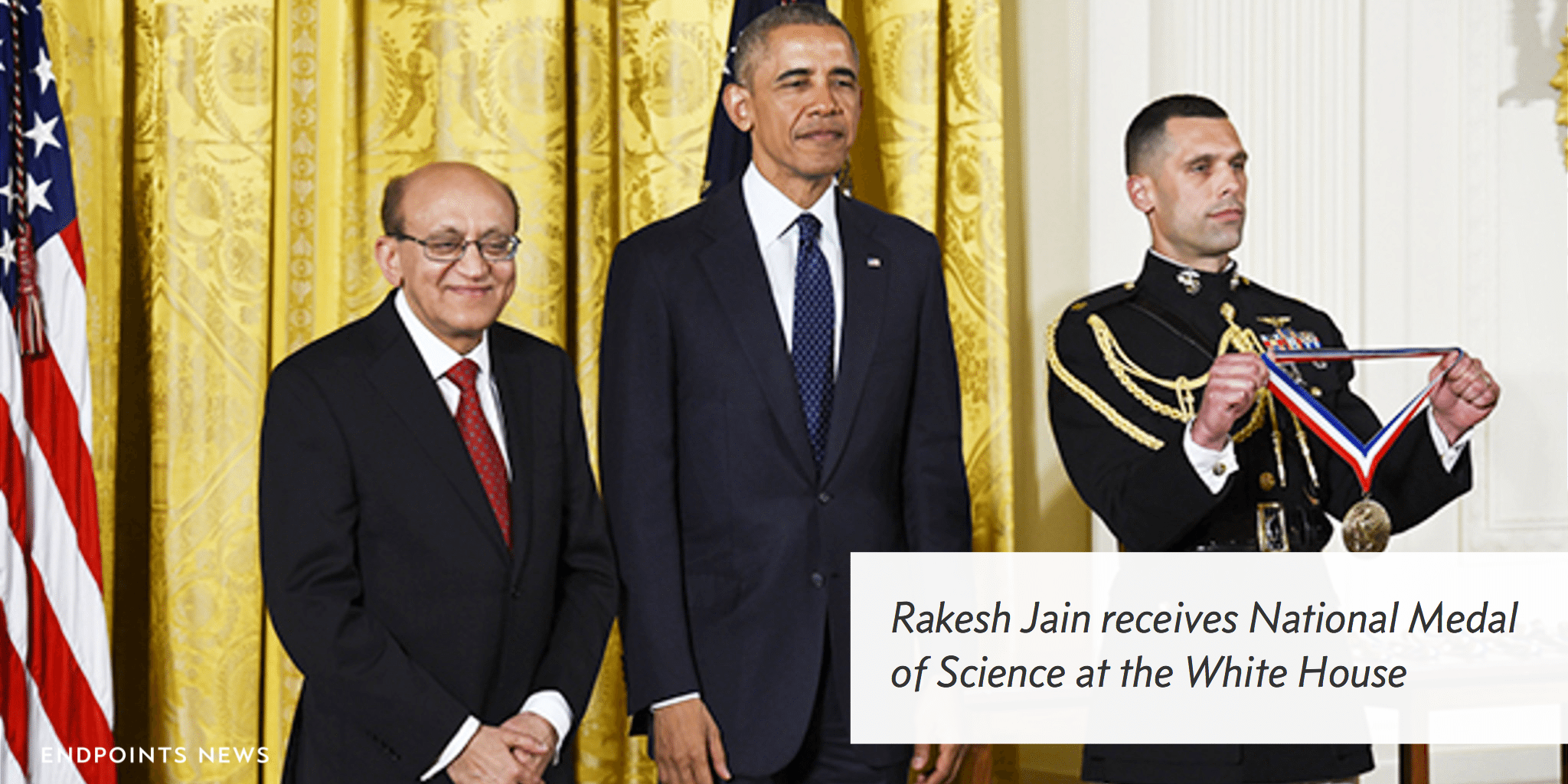 What fol­lowed was a 7-hour brain­storm­ing ses­sion with Mass Gen­er­al's Rakesh Jain, one of the three key sci­en­tists — with MIT's pro­lif­ic Robert Langer and Salk Pro­fes­sor Ronald Evans — who make up the brain trust at Xtu­it.

"It was en­er­giz­ing and fun," Dun­sire re­calls, "and it was in­ter­est­ing to learn about the sci­ence."

The sci­ence at XTu­it in­volves a con­nec­tive tis­sue in the body known as stro­ma. Found in can­cer tu­mors, it's been linked with poor out­comes for pa­tients. Stro­ma makes it dif­fi­cult for drugs to hit their tar­get, the com­pa­ny be­lieves. The mi­croen­vi­ron­ment al­so "re­pels" the im­mune sys­tem, blunt­ing the ef­fec­tive­ness of im­munother­a­pies, lend­ing their work on new ther­a­pies as an ob­vi­ous com­pan­ion drug to the check­points now gain­ing trac­tion. And the ab­nor­mal tis­sue is fi­bro­sis. So the com­pa­ny is tak­ing twin tracks, look­ing for drugs that can tar­get stro­ma in tu­mors as a like­ly com­bo ther­a­py and then sep­a­rate­ly as a treat­ment specif­i­cal­ly for fi­bro­sis.
Like every­one else who has tried their hand at Alzheimer's, Dun­sire wasn't able to make a go of it at Fo­rum, which qui­et­ly shut its doors last year af­ter get­ting hit with a clin­i­cal hold on the mem­o­ry-wast­ing dis­ease while fail­ing to make a dent in schiz­o­phre­nia. In biotech, though, fail­ure is a risk every­one faces. And Dun­sire nev­er burned her bridges in the biotech com­mu­ni­ty.
XTu­it, Dun­sire says, of­fers a chance to get back in­to a field where pre­ci­sion med­i­cine is the goal, il­lu­mi­nat­ed with a clear un­der­stand­ing of the sci­ence, dis­ease path­ways and bio­mark­ers nec­es­sary to ze­ro in on spe­cif­ic pa­tient pop­u­la­tions that stand the best shot at be­ing helped by a new drug. In oth­er words, it's every­thing Alzheimer's R&D is not.
"Fi­bro­sis is prob­a­bly not one dis­ease," says Dun­sire, but sub­sets where you can iden­ti­fy groups which can ben­e­fit from a new drug.
The goal now is to get the first drug in the clin­ic in the first half of 2018, says the new CEO, af­ter sort­ing through the tu­mor types which lend them­selves to the first stud­ies. Then she can get a bet­ter idea about time­lines for new fundrais­ing, grow­ing the cur­rent team of 30 and build­ing the pipeline.