Hopes fad­ing, Onco­Genex ac­knowl­edges a PhI­II flop for can­cer drug
Any dwin­dling hopes that in­vestors still had in Onco­Genex $OGXI large­ly evap­o­rat­ed Tues­day morn­ing when the Seat­tle-based biotech re­port­ed that its late-stage ef­fort for cu­stirsen failed a Phase III study for cas­tra­tion re­sis­tant prostate can­cer.
The Phase III fail­ure is spurring Onco­Genex to see if it can get a green light from the FDA to get an ear­ly look at a sep­a­rate study for non-small cell lung can­cer as it as­sess­es its re­main­ing prospects.
Onco­Genex had al­ready fall­en in­to pen­ny stock ter­ri­to­ry af­ter a se­ries of set­backs, its mar­ket cap shrink­ing to a mere $26 mil­lion ahead of to­day's re­port. That's less than the $39.7 mil­lion in cash it re­port­ed at the end of Q2. And now Onco­Genex has con­tract­ed MTS Health Part­ners to start ex­plor­ing its "strate­gic al­ter­na­tives," which can be loose­ly trans­lat­ed as a grim re­view of what comes next for the fal­ter­ing biotech.
The com­pa­ny's stock plunged 34% af­ter the news hit, drop­ping to 59 cents a share.
It's all been down hill for Onco­Genex since Te­va pulled out of its col­lab­o­ra­tion a lit­tle more than a year ago. A Phase II study for ap­a­tors­en failed last fall. Its stock cratered at the end of last year af­ter the biotech took an ear­ly look at one sub­group pop­u­la­tion in a Phase III study of cu­stirsen and de­ter­mined there had been no im­prove­ment in the over­all sur­vival rate. The com­pa­ny fol­lowed up by slash­ing close to a third of its staff.
Onco­Genex has had a long, hard fall since the op­ti­mistic days of 2009, when it turned up at AS­CO with promis­ing re­sults from a small study of cu­stirsen and saw its shares trade around the $30 mark.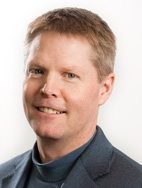 Onco­Genex CEO Scott Cor­ma­ck
Now, with its stock bat­tered and its back against the wall, Onco­Genex wants an­oth­er peek at its re­main­ing Phase III study. In­vestors will not have much con­fi­dence that the com­pa­ny's for­tunes will turn around at this point.
"Giv­en that the EN­SPIR­IT tri­al has near­ly com­plet­ed en­roll­ment and we be­lieve there are like­ly a suf­fi­cient num­ber of events to de­ter­mine the ef­fect of cu­stirsen in NSCLC, we are ea­ger to ex­pe­dite the fi­nal da­ta analy­sis, which would al­low us to con­serve re­sources and ful­ly un­der­stand the val­ue of the as­set as we eval­u­ate our al­ter­na­tives to max­i­mize share­hold­er val­ue," said Onco­Genex CEO Scott Cor­ma­ck.