In a rare block­buster per­for­mance for As­traZeneca, Tagris­so comes through on lung can­cer PhI­II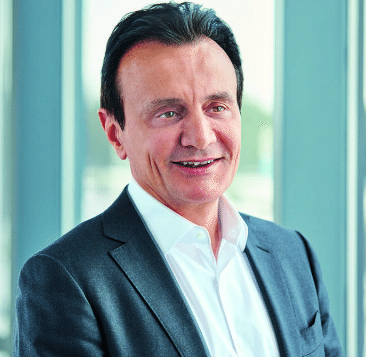 As­traZeneca CEO Pas­cal So­ri­ot
For a Big Phar­ma com­pa­ny that of­ten gets things wrong, Tagris­so has been As­traZeneca's ace in the hole. Sped through the clin­ic to a first ap­proval in an as­ton­ish­ing two years, it was al­ready on the mar­ket when Clo­vis' ri­val im­plod­ed on ar­rival at the FDA.
To­day, the phar­ma gi­ant is pulling back the veil off of new da­ta demon­strat­ing a 5.7-month im­prove­ment in pro­gres­sion-free sur­vival of non-small cell lung can­cer among pa­tients with an epi­der­mal growth fac­tor re­cep­tor (EGFR) T790M mu­ta­tion com­pared to plat­inum-based dou­blet chemother­a­py (10.1 months vs 4.4 months). And the PFS spread sig­nif­i­cant­ly fa­vored Tagris­so among the one-third of pa­tients with CNS metas­tases.
Tagris­so, As­traZeneca ex­ecs say now, is poised to be­come the stan­dard sec­ond-line treat­ment for lung can­cer pa­tients with this mu­ta­tion.
That is ex­act­ly the kind of thing As­traZeneca CEO Pas­cal So­ri­ot needs to hear a lot more about. So­ri­ot tapped Tagris­so as a $3 bil­lion an­nu­al earn­er, a key fea­ture in a big promise to de­liv­er $45 bil­lion in an­nu­al rev­enue in 2023.
The com­pa­ny has start­ed back­ing away from that over­all fig­ure, but ex­pand­ing the mar­ket for Tagris­so will go a long way to con­vinc­ing in­vestors there are bright spots in a year dom­i­nat­ed by set­backs.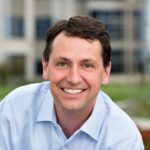 As­traZeneca CMO Sean Bo­hen
Clo­vis helped. The biotech had played fast and loose with da­ta for its ri­val ro­ci, which at­tract­ed plen­ty of un­want­ed at­ten­tion at the FDA. The agency spurned the drug and Clo­vis opt­ed to re­struc­ture and dump the drug.
As­traZeneca CMO Sean Bo­hen had this to say:
"The con­fir­ma­to­ry Phase III da­ta sug­gest the po­ten­tial for Tagris­so to re­place chemother­a­py as the stan­dard of care for pa­tients who have pro­gressed fol­low­ing EGFR ty­ro­sine ki­nase in­hibitor treat­ment. As lung can­cer is the most com­mon type of can­cer to spread to the brain, it is al­so en­cour­ag­ing to see the ac­tiv­i­ty of Tagris­so in pa­tients with cen­tral ner­vous sys­tem metas­tases whose prog­no­sis is of­ten par­tic­u­lar­ly poor."