In­tec blitzed by PhI­II flop as lead pro­gram fails to beat Mer­ck­'s stan­dard com­bo for Parkin­son's
In­tec Phar­ma's $NTEC lead drug slammed in­to a brick wall Mon­day morn­ing. The small-cap Is­raeli biotech re­port­ed that its lead pro­gram — com­ing off a plat­form de­signed to pro­duce a safer, more ef­fec­tive oral drug for Parkin­son's — failed the Phase III at the pri­ma­ry end­point.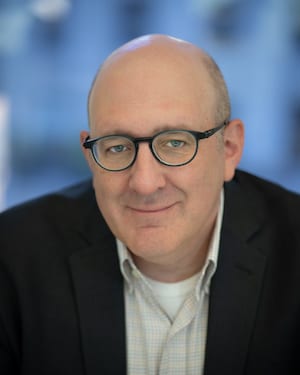 Jef­frey A. Meck­ler In­tec
Re­searchers at In­tec, which has al­ready seen its share price col­lapse over the past few months, says that its Ac­cor­dion Pill-Car­bidopa/Lev­odopa failed to prove su­pe­ri­or to Sinemet in re­duc­ing dai­ly 'off' time.
Sinemet is Mer­ck's car­bidopa/lev­odopa com­bo, which the phar­ma gi­ant an­nounced just days ago would be pulled from the US mar­ket af­ter cheap gener­ics had tak­en over.
Af­ter the stock opened ahead of the bell, its share price was evis­cer­at­ed, plung­ing 78% and set­tling deep in­to pen­ny stock ter­ri­to­ry.
CEO Jef­frey Meck­ler went hunt­ing for a sil­ver lin­ing, say­ing that the safe­ty fea­tures of the drug should prove re­as­sur­ing to in­vestors as they con­sid­er it "im­por­tant for fu­ture po­ten­tial ap­pli­ca­tions and part­ner­ships."
The biotech start­ed the week ahead of the news with a mar­ket cap of $99 mil­lion.
The CMO al­so trot­ted out the no­tion that the da­ta un­der­scored an ef­fect in pa­tient sub­sets, a wide­ly dis­cred­it­ed ap­proach to teas­ing some­thing pos­i­tive out of fail­ure.
He not­ed:
Up­on our on-go­ing pre­lim­i­nary re­view of the da­ta, we have not­ed that cer­tain sub­sets of pa­tients per­formed par­tic­u­lar­ly well. In those pa­tients, we see a mean­ing­ful re­duc­tion in OFF time. We will con­tin­ue to an­a­lyze the full da­ta set and ex­pect that such find­ings will help in­form our strat­e­gy for AP-CD/LD mov­ing for­ward.
So­cial im­age: Shut­ter­stock