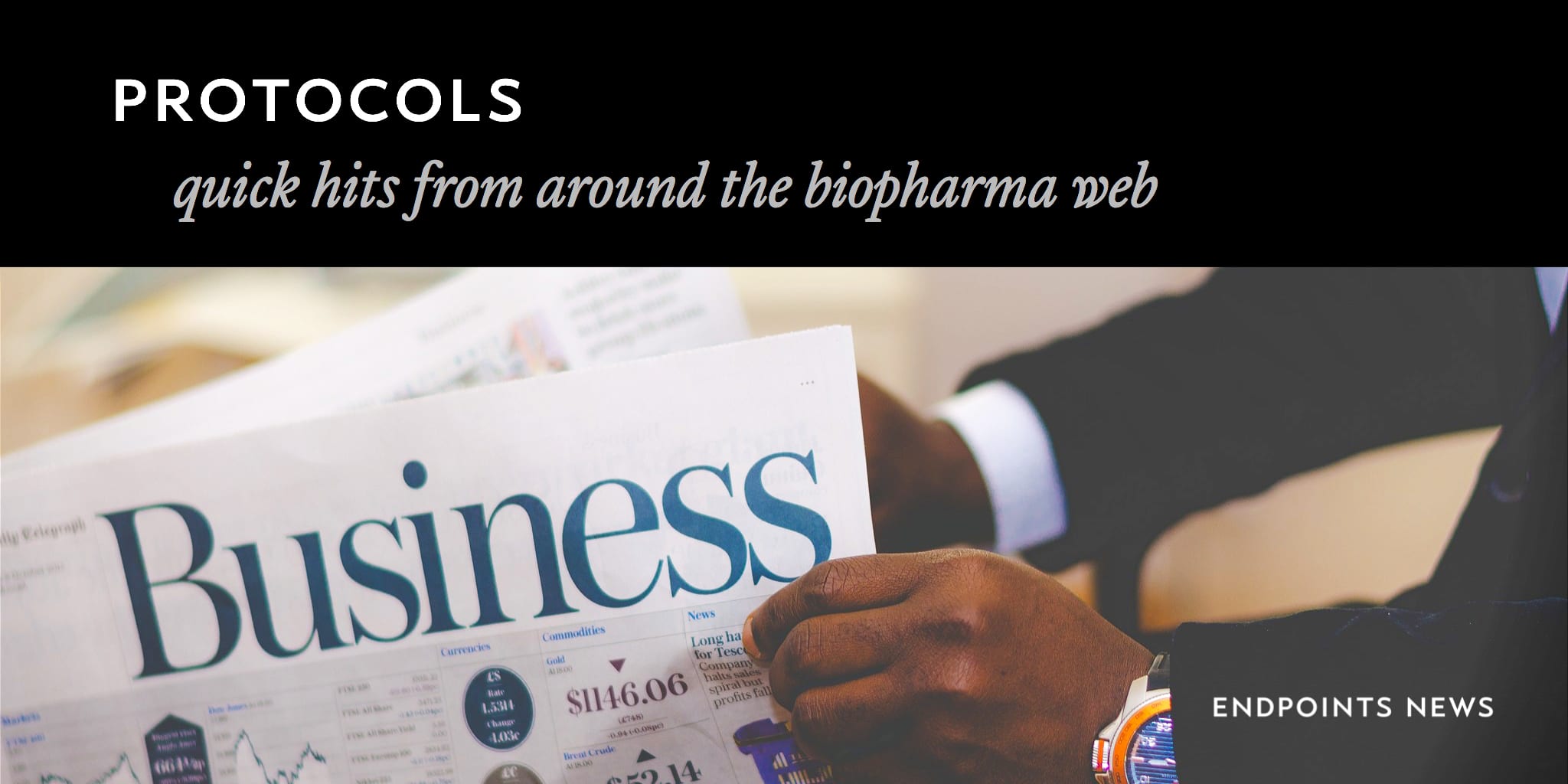 In­tel­liphar­ma­ceu­tics shares crushed as FDA ex­perts snub pain drug; Mon­cef Slaoui joins Mod­er­na board
→ Af­ter get­ting chas­tised by reg­u­la­tors in an in­ter­nal FDA re­view of Toron­to-based In­tel­liphar­ma­ceu­tics' $IP­CI new pain drug Rex­ista, a pan­el of out­side ex­perts joined in, vot­ing to rec­om­mend a re­jec­tion of the ther­a­py. Billed as a new ver­sion of oxy with new fea­tures which the biotech claimed would de­ter abuse, the pan­elists vot­ed 22 to 1 against an OK. And all of them agreed that the com­pa­ny nev­er of­fered the da­ta that would be need­ed to gain an abuse-de­ter­rent note on the la­bel, if it were to be ap­proved. The com­pa­ny's shares cratered, drop­ping 45%.
→ Rad­nor, PA-based Com­plexa has raised a big $62 mil­lion round de­signed to fu­el a pair of mid-stage tri­als for its lead ther­a­py, CXA-10. The drug will be test­ed in fo­cal seg­men­tal glomeru­loscle­ro­sis (FS­GS), an or­phan dis­ease af­fect­ing the kid­ney, and pul­monary ar­te­r­i­al hy­per­ten­sion (PAH), a rare pul­monary dis­ease. New En­ter­prise As­so­ciates and Pfiz­er Ven­ture In­vest­ments led the round with help from Ed­mond de Roth­schild In­vest­ment Part­ners, HBM Health­care In­vest­ments and ex­ist­ing in­vestors in­clud­ing JAF­CO, which led the Com­pa­ny's Se­ries B fi­nanc­ing in 2014.
→ Fre­mont, CA-based Quark Phar­ma­ceu­ti­cals is re­port­ing that their Phase II study for the siR­NA drug QPI-1002 came through with pos­i­tive da­ta for re­duc­ing the rate of acute kid­ney in­jury fol­low­ing car­diac surgery. The study en­rolled 341 sub­jects. "Quark is de­vel­op­ing QPI-1002 in a va­ri­ety of in­di­ca­tions as­so­ci­at­ed with is­chemia-reper­fu­sion re­nal in­jury," stat­ed Shai Er­lich, CMO and pres­i­dent of Quark's US op­er­a­tions. "We are ex­cit­ed about the QRK-209 study re­sults which re­in­force the pos­i­tive ef­fect of QPI-1002 as pre­vi­ous­ly re­port­ed in a ran­dom­ized, dou­ble-blind, place­bo-con­trolled mul­ti­cen­ter Phase 2 study (QRK-006b; NCT00802347) where QPI-1002 was shown to re­duce the in­ci­dence and sever­i­ty of de­layed graft func­tion (DGF) in pa­tients un­der­go­ing re­nal trans­plan­ta­tion."
→ Mon­cef Slaoui, the for­mer R&D and vac­cines chief at Glax­o­SmithK­line, is join­ing the board at the mR­NA com­pa­ny Mod­er­na. Slaoui is an en­thu­si­as­tic cham­pi­on of pi­o­neer­ing drug R&D. And he says he's look­ing "for­ward to work­ing with the team to nav­i­gate this un­chart­ed ter­ri­to­ry, and sup­port the strate­gic plan­ning al­ready un­der­way as Mod­er­na works to de­liv­er mR­NA med­i­cines and vac­cines to ad­dress se­ri­ous un­met med­ical needs in the U.S. and glob­al­ly."