Is Am­gen still shoot­ing blanks in its war with pay­ers over Repatha re­im­burse­ment?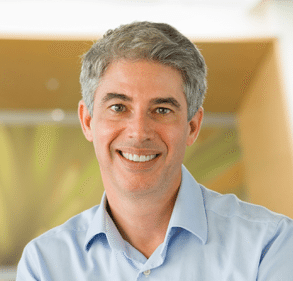 Sean Harp­er, Ex­ec­u­tive Vice Pres­i­dent, Re­search and De­vel­op­ment
With on­ly $40 mil­lion in ane­mic Q3 Repatha sales, Am­gen $AMGN has been qui­et­ly seething over the slight mar­ket trac­tion it's see­ing for a cho­les­terol drug that promised to help rewrite pre­scrib­ing habits in the field. But pay­ers have been loathe to cov­er the pi­o­neer­ing PC­SK9 drug — as well as a ri­val from Re­gen­eron/Sanofi.
Now, they're hop­ing that ev­i­dence of its im­pact on an im­por­tant bio­mark­er for car­dio­vas­cu­lar dis­ease will per­suade pay­ers to start tear­ing down the walls they built to keep pa­tients away from the drug. But once the da­ta gets a thor­ough re­view, Am­gen and its ri­vals may find them­selves still far from the promised land of block­buster sales.
Here's the pos­i­tive as­pect of what they re­port­ed at the big AHA meet­ing in New Or­leans:
Pa­tients in their Repatha/statin arm ex­pe­ri­enced a 0.95% de­crease in what's called the per­cent athero­ma vol­ume (PAV), a mea­sure of plaque in ar­ter­ies, which has a well known link to car­dio­vas­cu­lar dis­ease. Pa­tients in the place­bo/statin arm had a 0.05% in­crease in PAV. Al­so sig­nif­i­cant­ly, 64.3% of Repatha pa­tients ex­pe­ri­enced plaque re­gres­sion in PAV com­pared to 47.3% of the place­bo arm.
By one mea­sure of plaque vol­ume, there was a mean de­crease of 5.8mm in the drug arm com­pared with 0.9mm seen in the place­bo arm. And the drug clear­ly slashed lev­els of 'bad' LDL.
These are all sta­tis­ti­cal­ly sig­nif­i­cant in­di­ca­tions of the drug's im­pact on dis­ease pro­gres­sion along with fresh ev­i­dence of its im­pact on LDL. That's all good.
The study, though, was not de­signed to pro­vide ev­i­dence of the drug's abil­i­ty to im­prove out­comes for pa­tients. But they did an "ex­plorato­ry analy­sis" in any case and found ma­jor car­dio­vas­cu­lar events oc­curred in 12.2% of pa­tients re­ceiv­ing Repatha and 15.3% in those re­ceiv­ing place­bo.
Again, the da­ta were pos­i­tive, but they were al­so not con­clu­sive — and no huge gap ap­peared, rais­ing ques­tions over whether the pre­lim­i­nary num­ber may have fall­en in­to a mar­gin of er­ror.
That didn't stop Steve Nis­sen at the Cleve­land Clin­ic from tout­ing the car­dio ben­e­fits they saw.
"This is the first time any­one has shown these drugs do any­thing oth­er than low­er cho­les­terol," Nis­sen told re­porters, ac­cord­ing to a Bloomberg piece. And he hit on a low­er num­ber of heart at­tacks and artery-clear­ly surg­eries as proof — though he al­so ac­knowl­edged that it wasn't con­clu­sive.
You could hear the frus­tra­tion at Am­gen, where R&D chief Sean Harp­er had this for his pre­pared state­ment:
We re­main con­cerned that many pa­tients are ex­pe­ri­enc­ing bar­ri­ers to ac­cess­ing Repatha, de­spite their physi­cian's treat­ment rec­om­men­da­tions. We look for­ward to our out­comes study, FOURI­ER, and will con­tin­ue to work with pay­ers to im­prove ac­cess for pa­tients who need ad­di­tion­al LDL-C low­er­ing.
Pay­ers, though, are like­ly go­ing to con­tin­ue to wait for re­al proof, not in­con­clu­sive trends. Am­gen still has plen­ty of work ahead in con­vinc­ing them to cov­er the pre­scrip­tions that are be­ing writ­ten. And the ju­ry is still out on that score, leav­ing Am­gen's big bet on PC­SK9 up against some daunt­ing odds.
Am­gen's shares edged up yes­ter­day on the news, then edged back down in pre-mar­ket trad­ing. In­vestors haven't been im­pressed, ei­ther.