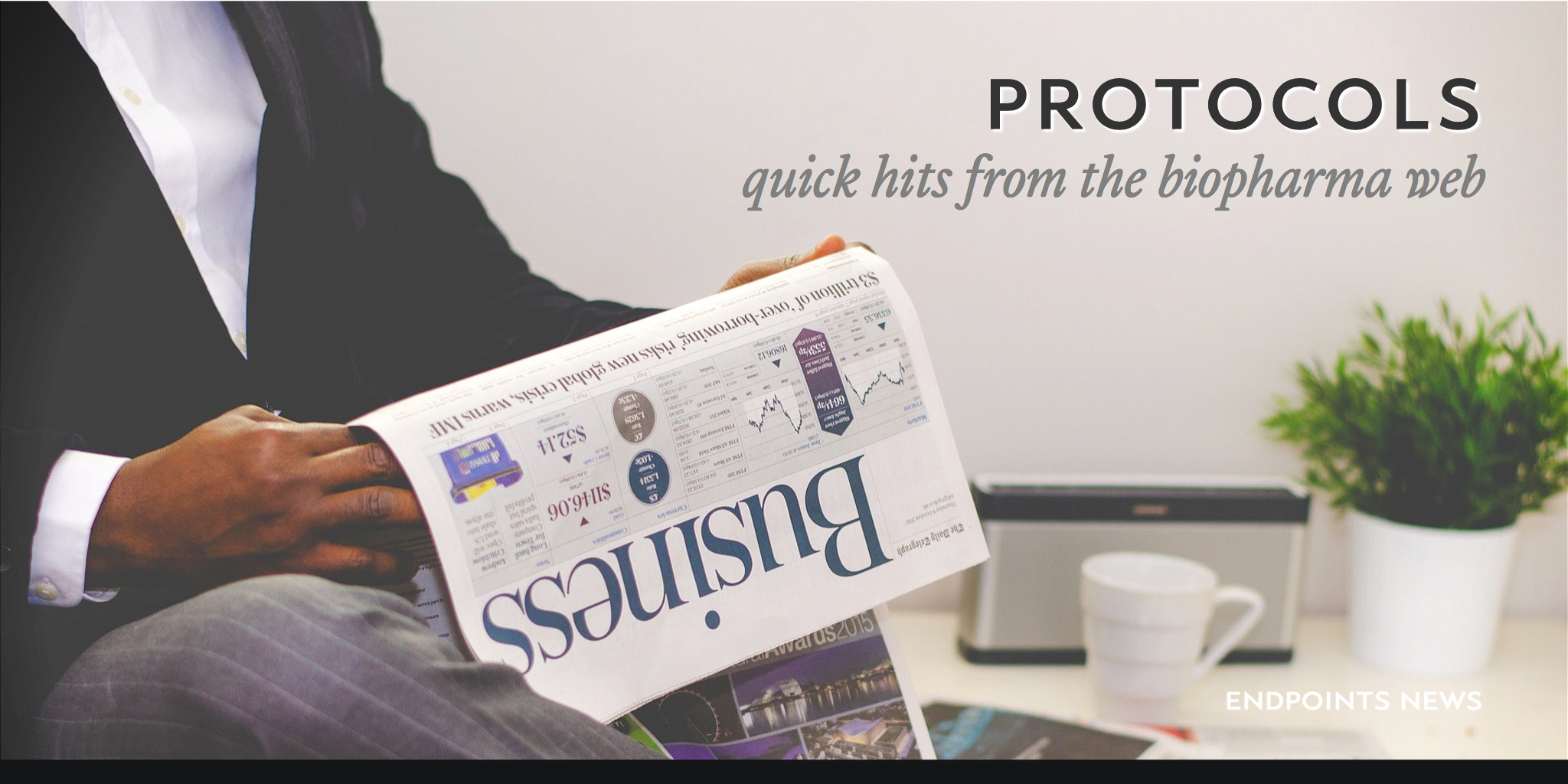 J&J scut­tles PhI­II lu­pus pro­gram on failed da­ta analy­sis; No­var­tis pays $345M to re­solve bribery charges
→ J&J's high hopes for broad­en­ing the use of Ste­lara to cov­er sys­temic lu­pus ery­the­mato­sus has foundered in Phase III. Re­searchers called it quits af­ter the drug failed a pre-planned in­ter­im ef­fi­ca­cy analy­sis. J&J al­so said that it will scrap plans for a sep­a­rate Phase III tri­al in Chi­na.
→ Nas­daq con­tin­ues to host the hottest game on the street as the lat­est string of biotech IPOs roll out.
Fu­sion Phar­ma­ceu­ti­cals raised $213 mil­lion af­ter sell­ing 12.5 mil­lion shares at $17, $1 above the high point of the range. The biotech up­sized the of­fer­ing in the face of un­quenched de­mand for new of­fer­ings. They'll start trad­ing as $FUSN.
→ No­var­tis has agreed to pay $345 mil­lion – $112 mil­lion to the SEC and $233 mil­lion to the De­part­ment of Jus­tice – to re­solve charges that it vi­o­lat­ed the For­eign Cor­rupt Prac­tices Act by brib­ing em­ploy­ees at state-owned and state-con­trolled hos­pi­tals in Viet­nam and Greece to pre­scribe No­var­tis prod­ucts, in­clud­ing Lu­cen­tis. The SEC al­so al­leged mis­con­duct in South Ko­rea. The com­pa­ny ad­mit­ted to the ac­cu­sa­tions and said they had "im­ple­ment­ed ap­pro­pri­ate re­me­di­al mea­sures."