J&J has de­cid­ed — phar­ma gi­ant dumps its de­vel­op­ment deal on Geron's ime­tel­stat, shat­ter­ing shares
J&J has dumped its once high­ly tout­ed col­lab­o­ra­tion pact with Geron $GERN on ime­tel­stat.
Af­ter flag­ging an up­com­ing an­nounce­ment on Wednes­day night, Geron re­port­ed ear­ly Thurs­day that the phar­ma gi­ant opt­ed to punt the trou­bled pro­gram — once held up as one of its po­ten­tial block­busters in late-stage de­vel­op­ment.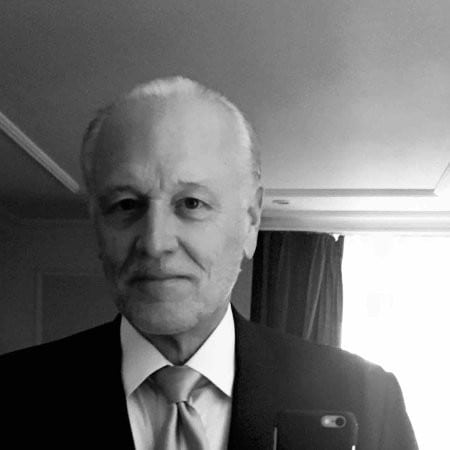 John Scar­lett
Geron's shares have been on a roller coast­er ride through­out the year as in­vestors bet on J&J's $JNJ next move. At one point a job post­ing linked to the drug spurred a 42% spike in the share price as day traders hunt­ed for clues about this drug's fate. As you can imag­ine, shorts have been an­tic­i­pat­ing a field day as well.
They got it to­day. Geron's shares were blast­ed, sink­ing 66%.
J&J has been keep­ing peo­ple guess­ing about this for the past two years. The biotech an­nounced in the spring of 2017 that J&J's re­view of the da­ta from two stud­ies of ime­tel­stat war­rant­ed con­tin­ued work in myelodys­plas­tic syn­dromes and myelofi­bro­sis. But the phar­ma gi­ant $JNJ was still re­serv­ing the right to quit if the da­ta didn't hold up. That came af­ter in­ves­ti­ga­tors at J&J cut loose a low dose of their part­nered can­cer drug and sus­pend­ed en­roll­ment on the high end un­til it gets a bet­ter look at more ma­ture da­ta from pa­tients who have al­ready been treat­ed.
Af­ter re­peat­ed set­backs, things had be­gun to look bet­ter for Geron back in 2014, when the FDA lift­ed clin­i­cal holds on ime­tel­stat and J&J stepped in with a deal to split R&D costs and pay up to $935 mil­lion in fees and mile­stones. On­ly $35 mil­lion of that pack­age, though, was pro­vid­ed as an up­front.
Geron has been look­ing for ther­a­peu­tic gold for more than 20 years, but punt­ed its am­bi­tions in stem cells back in 2011 so it could re­brand it­self as a can­cer com­pa­ny. Al­most all of its eggs, though, are in the ime­tel­stat bas­ket.
But why quit now?
"We be­lieve the clin­i­cal re­sults from IM­bark pro­vide valu­able in­sights in­to the po­ten­tial fu­ture de­vel­op­ment of ime­tel­stat for an un­der­served re­lapsed and re­frac­to­ry myelofi­bro­sis pa­tient pop­u­la­tion," said Geron CEO John Scar­lett. "We al­so be­lieve the com­bined da­ta of 38 pa­tients from the ini­tial and ex­pan­sion co­horts for the tar­get pa­tient pop­u­la­tion from the Phase 2 por­tion of IMerge sup­port fur­ther de­vel­op­ment of ime­tel­stat, and we are there­fore pri­or­i­tiz­ing the ini­ti­a­tion of the Phase 3 por­tion of IMerge."