J&J R&D ex­ec Na­jat Khan — and da­ta sci­ence — are get­ting an el­e­vat­ed role at the phar­ma gi­ant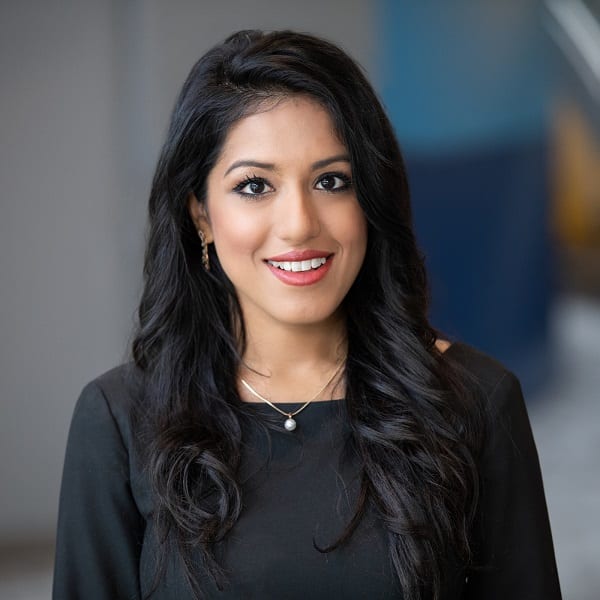 Na­jat Khan
J&J R&D chief Math­ai Mam­men an­nounced on LinkedIn that Na­jat Khan, who had been COO in the re­search arm, has been giv­en the ti­tle of chief da­ta sci­ence of­fi­cer — fit­ting in­to a trend over the last 2 years as the ma­jor play­ers in the in­dus­try look for new and bet­ter ways to man­age the mas­sive and grow­ing vol­ume of da­ta now at their dis­pos­al.
Khan, he en­thused, is bilin­gual in two key lan­guages: the sci­ence of drug de­vel­op­ment as well as da­ta sci­ences. And han­dled prop­er­ly, that can guide R&D to more wins with low­er costs — a long­time mantra in a world where ROI is gen­er­al­ly sore­ly lack­ing.
Na­jat has built and con­tin­ues to grow a world-class team that is ex­treme­ly dis­ci­plined in pick­ing the right high-val­ue prob­lems, de­ter­min­ing the right datasets (in­ter­nal and ex­ter­nal col­lab­o­ra­tions), iden­ti­fy­ing the right an­a­lyt­i­cal ap­proach­es to dri­ve so­lu­tions with a test-and-learn men­tal­i­ty, and then scal­ing to max­i­mize im­pact. These so­lu­tions re­sult in pro­grams that are faster or less cost­ly (ef­fi­cien­cy) or el­e­vate the prob­a­bil­i­ty of suc­cess and in­crease out­put (ef­fec­tive­ness).
Part of Khan's ex­per­tise lies in the field of AI, where drug de­vel­op­ers have been turn­ing to gain some fresh in­sights in­to which drugs should go in­to the clin­ic. Low­er­ing the mon­u­men­tal fail­ure rate would go a long way to fix­ing what ails many of these big play­ers.
Khan got her PhD in or­gan­ic chem­istry at Penn and went on to be­come a phar­ma con­sul­tant at the Boston Con­sult­ing Group be­fore join­ing J&J, where she had worked on da­ta, strat­e­gy and op­er­a­tions.