Just how much would no-deal Brex­it harm bio­med­ical sci­ence? Re­searchers speak out
As Con­ser­v­a­tive Par­ty lead­ers face off in a bid to be­come the UK's next Prime Min­is­ter, sci­en­tists from a range of spe­cial­ties — from can­cer to cli­mate — are sound­ing loud­er alarms about the threats of a loom­ing no-deal Brex­it for their re­search work.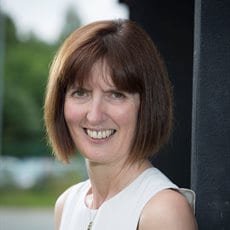 Pamela Kearns Birm­ing­ham
Cit­ing an analy­sis by the Uni­ver­si­ty Col­lege Lon­don of the lat­est EU re­search fund­ing da­ta, the Guardian re­port­ed that UCL and eight oth­er Rus­sell Group uni­ver­si­ties ran on­ly 20 big Eu­ro­pean re­search col­lab­o­ra­tions in 2018, a steep drop from around 50 in 2016. And in­di­vid­ual re­searchers are feel­ing the cloud of un­cer­tain­ty snuff­ing out prospects.
While the British gov­ern­ment un­der There­sa May had out­lined a co­op­er­a­tive frame­work to nur­ture sci­ence and in­no­va­tion, it all be­came moot when she failed mul­ti­ple at­tempts to get the deal she ne­go­ti­at­ed with the EU through the Par­lia­ment. That murky fu­ture has dri­ven po­ten­tial col­lab­o­ra­tors away, Pamela Kearns, di­rec­tor of Can­cer Re­search UK's na­tion­al clin­i­cal tri­als unit, told the news­pa­per.
"In one re­cent dis­cus­sion about a fund­ing bid with very long­stand­ing Eu­ro­pean part­ners, it was de­cid­ed they wouldn't have a UK part­ner on the project as it would be too great a risk," Kearns, who cur­rent­ly over­sees 16 tri­als across 21 Eu­ro­pean coun­tries, said.
She is al­so wor­ried that UK sci­en­tists will lose ac­cess to Hori­zon Eu­rope, a €100 bil­lion (£89.9 bil­lion) fund­ing pro­gram that fea­tures can­cer as one of its key mis­sions, if it crash­es out of the EU on Oc­to­ber 31 with­out a deal.
Her con­cerns echo those of many oth­ers, in­clud­ing No­bel Prize-win­ning cell bi­ol­o­gist Paul Nurse, who com­pared the fund to the Cham­pi­on's League. Drop­ping out of it, the Fran­cis Crick di­rec­tor warned, would rep­re­sent a ma­jor blow to UK sci­ence.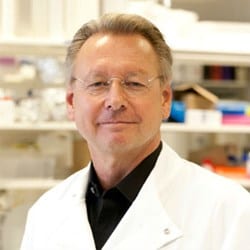 Paul Work­man ICR
Paul Work­man of the In­sti­tute of Can­cer Re­search al­so chimed in:
I am con­cerned that it could very well be­come much more dif­fi­cult for UK sci­en­tists to work with their col­leagues in Eu­rope if they can no longer join Eu­ro­pean con­sor­tia or ac­cess EU in­for­ma­tion re­sources that al­low sci­en­tists to find po­ten­tial col­lab­o­ra­tors in fu­ture. In­deed I al­ready hear many sto­ries where our UK sci­en­tists are be­ing dis­cour­aged from join­ing Eu­ro­pean ini­tia­tives – just based on the un­cer­tain­ty.
At the very least, Work­man added, the gov­ern­ment should reaf­firm its com­mit­ment to R&D and work to en­sure a stream of pub­lic and pri­vate in­vest­ments in the long term.
Days ago, 11 groups — in­clud­ing the CRUK, the Acad­e­my of Med­ical Sci­ences and the As­so­ci­a­tion of Med­ical Re­search Char­i­ties — made the same call to the PM hope­fuls, Boris John­son and Je­re­my Hunt:
The next Prime Min­is­ter must set out a long-term plan for re­search and in­no­va­tion in­vest­ment up to 2030. This should build on the Gov­ern­ment tar­get to boost over­all R&D in­vest­ment ini­tial­ly to 2.4% of GDP by 2027 – and the longer-term aim of 3% of GDP. But words and tar­gets will not be enough, the UK needs a co­her­ent long-term plan to build our po­si­tion as the glob­al hub for new world-lead­ing tech­nolo­gies, to draw on our strengths across mul­ti­ple dis­ci­plines, to at­tract tal­ent from around the world and to pro­mote British en­tre­pre­neur­ship.
The 160,000 To­ries tasked with se­lect­ing the coun­try's next leader will be­gin vot­ing next week, with re­sults ex­pect­ed on Ju­ly 23.