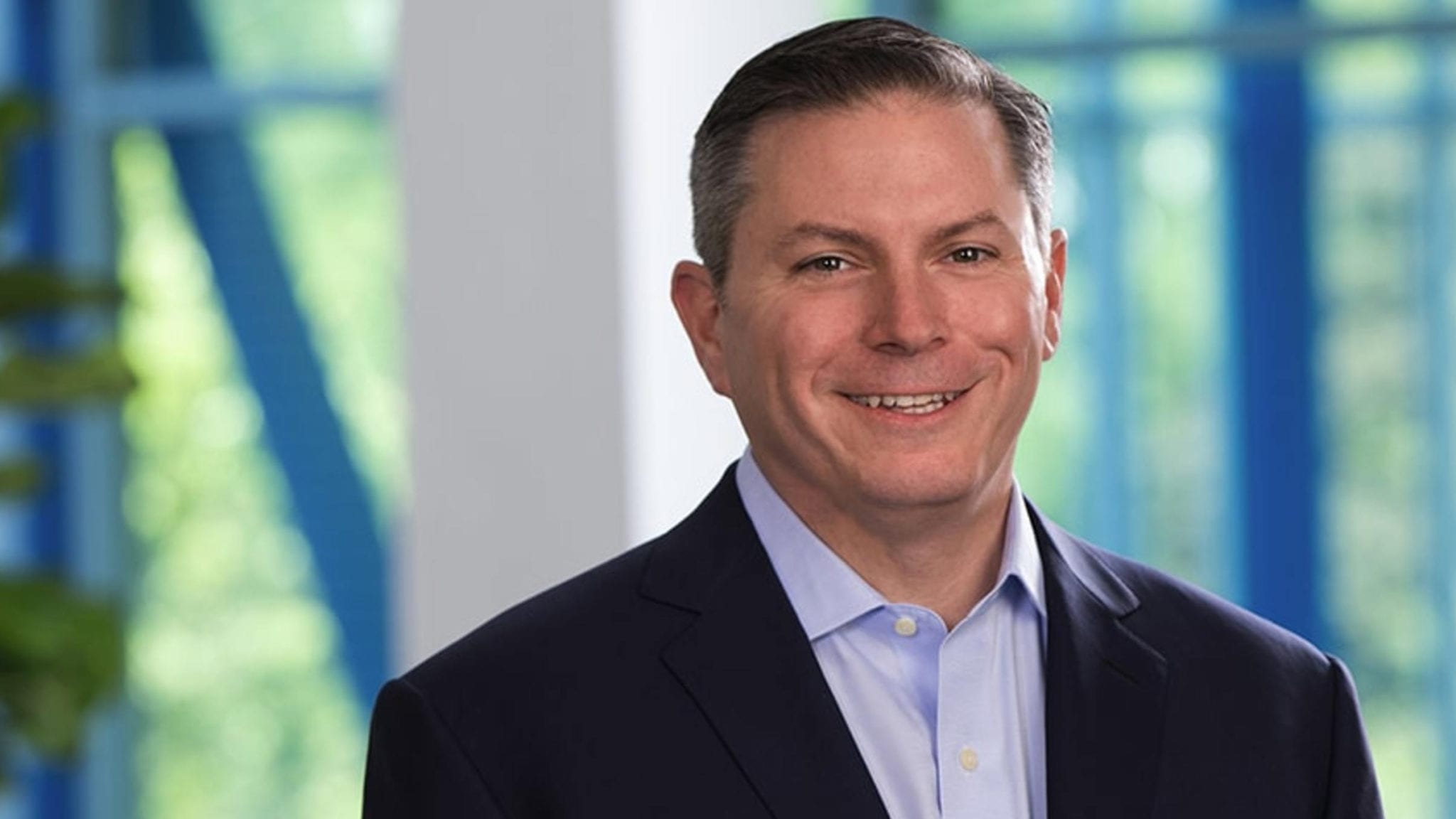 CEO Ron Renaud (Translate Bio)
UP­DAT­ED: Lack of ear­ly ef­fi­ca­cy for Trans­late Bio's mR­NA-based cys­tic fi­bro­sis drug rais­es some big ques­tions
Look­ing to bring mR­NA ther­a­peu­tics to cys­tic fi­bro­sis, Trans­late Bio re­vealed its sec­ond in­ter­im analy­sis in a Phase I/II study show­ing their ex­per­i­men­tal drug to be large­ly safe and tol­er­a­ble. But ques­tions re­main whether or not the pro­gram, dubbed MRT5005, will prove ef­fi­ca­cious with a top an­a­lyst all but de­clar­ing an end to the pro­gram.
Trans­late said that da­ta from 12 pa­tients across three co­horts demon­strate that mul­ti­ple dos­es of their in­haled cys­tic fi­bro­sis treat­ment sug­gest the ther­a­py is safe. The mR­NA-cen­tric pro­gram al­so ap­peared safe in an ad­di­tion­al co­hort with 4 pa­tients in a sin­gle-dose co­hort.
How­ev­er, Trans­late did not ob­serve im­prove­ments in lung func­tion in any of the new­ly re­port­ed co­horts, see­ing no pat­tern of in­creas­es in ppFEV1 in the mul­ti­ple-dose co­horts and no in­crease in the sin­gle-dose co­hort.
CEO Ron Re­naud told End­points News he wasn't con­cerned about the lack of ef­fi­ca­cy be­cause the study was geared to­ward safe­ty and too small to run a sta­tis­ti­cal analy­sis.
"When we set out to do this study, our pri­ma­ry ob­jec­tive here was to de­ter­mine safe­ty and tol­er­a­bil­i­ty. Could we get a mes­sen­ger RNA across that mu­cus lay­er of the lung? And I think we've been able to demon­strate that," Re­naud told End­points.
Lung func­tion was in­clud­ed in the study as a sec­ondary safe­ty mea­sure, he added, not­ing that none of the pa­tients saw their lung func­tions de­crease.
In the im­me­di­ate wake of the news, Trans­late $TBIO shares sunk about 20% on Wednes­day af­ter­noon.
The da­ta read­out had been high­ly an­tic­i­pat­ed from SVB Leerink an­a­lyst Ge­of­frey Porges, who wrote in Jan­u­ary that he was cu­ri­ous about whether MRT5005 could set a prece­dent for mR­NA ther­a­pies in dis­eases where con­tin­u­ous treat­ment is re­quired. Porges set a bench­mark for lung func­tion im­prove­ment at a 5% in­crease in ppFEV1 to val­i­date the pro­gram's ther­a­peu­tic po­ten­tial.
That didn't hap­pen, though, and Porges ef­fec­tive­ly de­clared the drug dead ear­ly Thurs­day morn­ing. The best case sce­nario, he wrote, is a min­i­mum two-year de­lay to de­vel­op­ment should the com­pa­ny choose to re­for­mu­late the com­pound.
"To sum­ma­rize, the tri­al failed, at least in terms of of­fer­ing any ev­i­dence of ef­fi­ca­cy," Porges wrote to in­vestors.
Re­naud is hop­ing to find more an­swers when the pro­gram moves for­ward with its next study. Re­naud said it's too ear­ly to try to guess what an ef­fi­ca­cy study might look like, giv­en that the cur­rent tri­al is still on­go­ing.
"We do need to un­der­stand the ef­fi­ca­cy part of this; that is ab­solute­ly cor­rect. I would not say any­thing dif­fer­ent there," Re­naud said. "Know­ing that we can do this, know­ing that we can de­liv­er this to the lung, is a ma­jor, ma­jor first step. Next part will be try­ing to fig­ure out how to get sys­tem­at­ic ef­fi­ca­cy with these pro­grams."
The re­sults on­ly brought in more neg­a­tive re­ac­tions among an­a­lysts. Jef­fries' Eun Yang said Wednes­day's da­ta were "dis­ap­point­ing" and "con­fus­ing," as pre­vi­ous­ly re­port­ed re­sults from the sin­gle-as­cend­ing dose co­hort showed a mean ppFEV1 in­crease of 15.7%. On top of that, Yang point­ed to five pa­tients who still had de­tectable lev­els of mR­NA or fat­ty par­ti­cles in their blood, in­di­cat­ing the ther­a­py is get­ting across the mu­cus lay­er and in­to lung tis­sue.
Over­all, though, Yang ex­pects most of Trans­late's fu­ture suc­cess to come from its in­fec­tious dis­ease pro­grams, where it's part­nered with Sanofi to de­vel­op an mR­NA-based Covid-19 vac­cine. Porges agreed with that sen­ti­ment, call­ing the vac­cine pro­gram un­proven but promis­ing.
"We are low­er­ing our prob­a­bil­i­ty of suc­cess from 40-50% to 20-25% for MRT5005 and de­lay­ing de­vel­op­ment time­line by ~1 year," Yang wrote.
Trans­late's study is ex­pect­ed to have one more in­ter­im analy­sis when all the da­ta are in, which should take place in the sec­ond half of this year.
As a whole, Trans­late is eval­u­at­ing the can­di­date in up to 40 pa­tients in the tri­al, in two por­tions ex­am­in­ing sin­gle and mul­ti­ple as­cend­ing dos­es. The sin­gle dose por­tion orig­i­nal­ly en­com­passed lev­els of 8, 16 and 24 mg, but Re­naud said they even­tu­al­ly added a 20 mg dose lev­el and scrapped the 24 mg co­hort.
Once Trans­late re­port­ed da­ta from those co­horts back in the sum­mer of 2019, they be­gan test­ing MRT5005 in the mul­ti­ple as­cend­ing dose co­horts at the 8, 16 and 20 mg lev­els. In these three co­horts, re­searchers saw a "gen­er­al­ly safe and well tol­er­at­ed" pro­file with no se­ri­ous ad­verse events, the com­pa­ny said.
All of the side ef­fects were mild to mod­er­ate, with three of 12 in­di­vid­u­als ex­pe­ri­enc­ing fever, chills or headache af­ter the first dose. The symp­toms did not re­cur af­ter the sec­ond dose, Trans­late said.
The fi­nal co­hort re­port­ed Wednes­day stems from the sin­gle as­cend­ing dose por­tion of the tri­al at the 20 mg lev­el. Safe­ty here was "gen­er­al­ly con­sis­tent" with the pre­vi­ous­ly re­port­ed co­horts from this por­tion, though Trans­late saw one se­ri­ous side ef­fect oc­cur as a pa­tient de­vel­oped a pul­monary ex­ac­er­ba­tion 22 days af­ter be­ing dosed.
There was al­so one in­stance of a pos­si­ble mild to mod­er­ate hy­per­sen­si­tiv­i­ty re­ac­tion, but that re­solved the next day af­ter the pa­tient re­ceived med­ical treat­ment.
Trans­late orig­i­nal­ly ac­quired MRT5005 back in late 2016 from Shire be­fore the phar­ma merged with Take­da. Shire had been work­ing on the mR­NA plat­form since 2008, and at the time Trans­late took over IND-en­abling stud­ies that were un­der­way. Trans­late first took the pro­gram in­to the clin­ic in the spring of 2018.