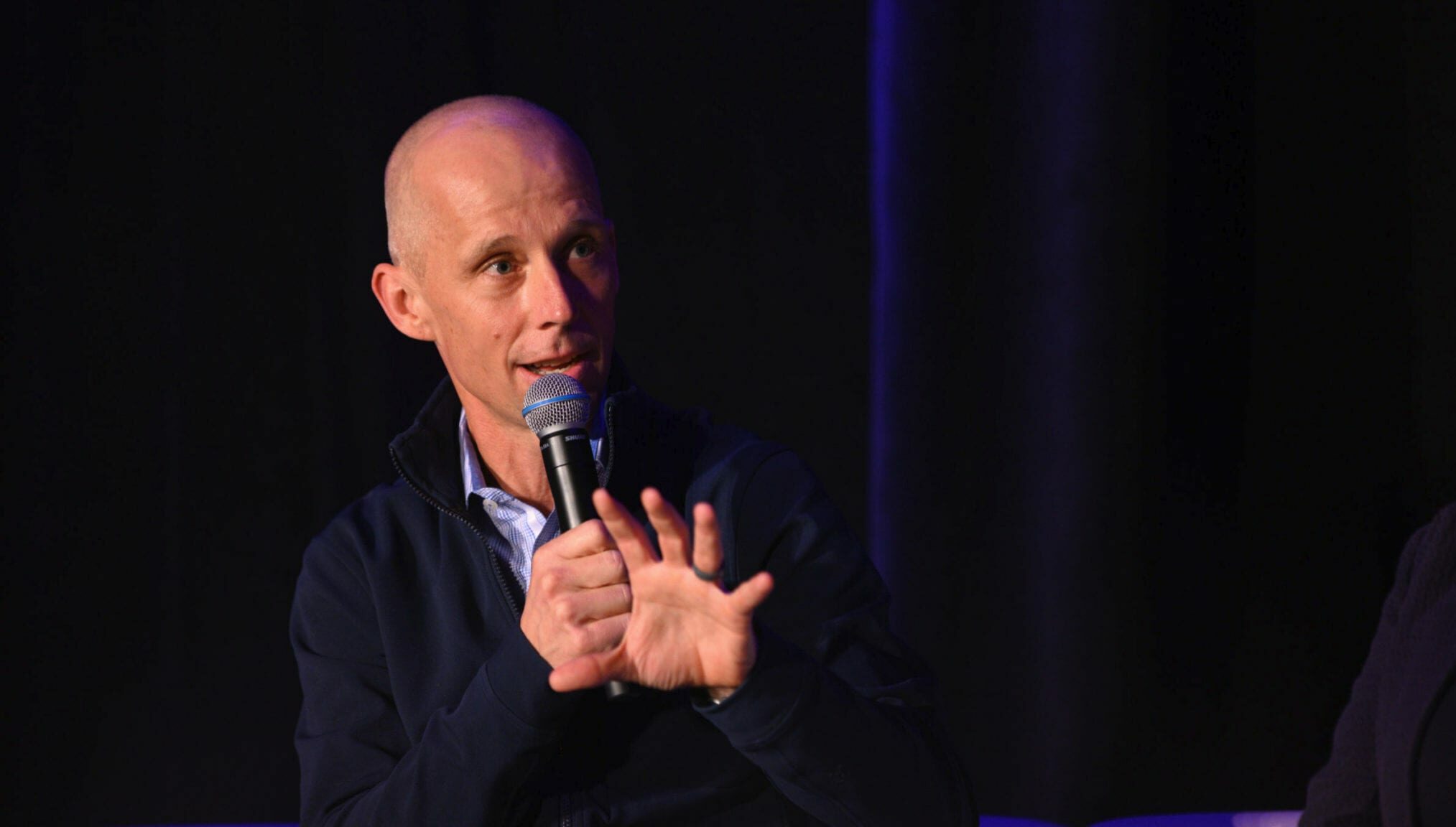 Nick Leschly, bluebird CEO (Jeff Rumans/JPM20)
Lenti­Glo­bin con­tin­ues to de­liv­er in lat­est sick­le cell up­date as blue­bird out­lines path to ac­cel­er­at­ed ap­proval, de­spite pa­tient death
Still reel­ing from the FDA's stun­ning re­fusal to file its CAR-T ther­a­py ide-cel, blue­bird is ea­ger to win back some cred­i­bil­i­ty with a new slice of the Lenti­Glo­bin da­ta they will be tak­ing to the FDA for an ac­cel­er­at­ed ap­proval.
To be sure, the BLA sub­mis­sion won't hap­pen un­til the sec­ond half of 2021 — giv­ing blue­bird plen­ty of time to fig­ure out the man­u­fac­tur­ing. But an up­date pre­sent­ed at the EHA vir­tu­al con­gress has ap­par­ent­ly helped them reach "gen­er­al agree­ment" with reg­u­la­tors and boost­ed ex­ecs' con­fi­dence.
Build­ing on pre­vi­ous­ly re­port­ed da­ta, the pre­sen­ta­tion cen­ters around Group C of the HGB-206 study, com­pris­ing a to­tal of 25 pa­tients who re­ceived a gene ther­a­py pro­duced on a "re­fined man­u­fac­tur­ing process that was de­signed to in­crease vec­tor copy num­ber (VCN) and im­prove en­graft­ment po­ten­tial of gene-mod­i­fied stem cells."
Among 14 pa­tients with at least six months of fol­low-up and a his­to­ry of va­so-oc­clu­sive crises and acute chest syn­drome — five more than the last dis­clo­sure — the mean re­duc­tion in an­nu­al­ized rate of those painful episodes was 99.5%. It marks a slight im­prove­ment from the al­ready stel­lar 99% in­ves­ti­ga­tors ob­served at ASH last De­cem­ber.
These were pa­tients who had a me­di­an of eight events in the two years pri­or to treat­ment, ac­cord­ing to blue­bird.
One of the pa­tients who had com­plete res­o­lu­tion of va­so-oc­clu­sive events died sud­den­ly 20 months af­ter treat­ment, al­though it was at­trib­uted to car­dio­vas­cu­lar and oth­er un­der­ly­ing is­sues and thus deemed "un­like­ly re­lat­ed" to Lenti­Glo­bin.
Zoom­ing out to the 16 who made the six-month cut­off point, me­di­an lev­els of a key bio­mark­er known as gene ther­a­py-de­rived he­mo­glo­bin were main­tained and con­tributed at least 40% of all he­mo­glo­bin.
At last vis­it re­port­ed, to­tal he­mo­glo­bin ranged from 9.6 – 16.2 g/dL and HbAT87Q lev­els ranged from 2.7 – 9.4 g/dL. At Month 6 the pro­duc­tion of HbAT87Q was as­so­ci­at­ed with a re­duc­tion in the pro­por­tion of HbS in to­tal he­mo­glo­bin. Pa­tients had a me­di­an of ≤ 60% HbS. All pa­tients in Group C were able to stop reg­u­lar blood trans­fu­sions and re­main off trans­fu­sions at three months post-treat­ment.
What mat­ters most, though, will be the rate of com­plete res­o­lu­tion of se­vere va­so-oc­clu­sive events at 18 months post-treat­ment — which blue­bird said would ce­ment the planned BLA sub­mis­sion.
Then there's the com­mer­cial man­u­fac­tur­ing is­sues that led to pre­vi­ous de­lays for the launch of its oth­er EU-ap­proved gene ther­a­py, Zyn­te­glo, and re­view of ide-cel.
In an earn­ings call last month, CEO Nick Leschly promised an­a­lysts that they have "learned a lot" and are pre­pared for the tran­si­tions in­to new pro­duc­tion meth­ods, in­clud­ing sus­pen­sion lentivi­ral vec­tor. "(Q)uite hon­est­ly, we would not be sign­ing up for a reg­u­la­to­ry time line or range of time line if we didn't feel that we had the ex­e­cu­tion in­fra­struc­ture be­hind it," he said.