AACR: Lit­tle Apex­i­gen steals the show with their CD40/Op­di­vo cock­tail as AACR gets un­der­way
Now that the pi­o­neer PD-1 check­points have hit the mar­ket and start­ed earn­ing their bil­lions, re­searchers in on­col­o­gy are fo­cused on the next big thing in can­cer R&D: us­ing new com­bi­na­tions to reach tu­mors that re­main stub­born­ly re­sis­tant to ap­proved ther­a­pies.
To that end, you can count Apex­i­gen as the ear­ly win­ner in the AACR meet­ing in At­lanta.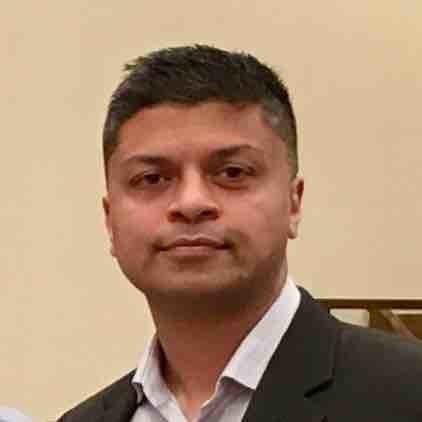 Joyson Karakun­nel
A group of in­ves­ti­ga­tors or­ga­nized by The Park­er In­sti­tute for Can­cer Im­munother­a­py in part­ner­ship with the Can­cer Re­search In­sti­tute con­duct­ed an ear­ly-stage clin­i­cal tri­al that com­bined a pair of chemother­a­pies with Apex­i­gen's CD40 drug APX005M, with or with­out Bris­tol-My­ers Squibb's Op­di­vo. In the first part of the Phase I tri­al for ad­vanced pan­cre­at­ic can­cer, they want­ed to see how CD40 — de­signed to spur an im­mune at­tack — worked with a PD-1, which is de­signed to take the brakes off an im­mune sys­tem at­tack.
This is the first tri­al where the in­sti­tute held the IND as the prin­ci­pal spon­sor, says Joyson Karakun­nel, med­ical di­rec­tor for The Park­er In­sti­tute and vice pres­i­dent-clin­i­cal de­vel­op­ment at Ar­cus Bio­sciences, who took some time on Sun­day to ex­plain the work. And they're par­tic­u­lar­ly hap­py that Park­er was able to or­ga­nize and ex­e­cute an aca­d­e­m­ic study like this in just 18 months, of­fer­ing a new and more ef­fi­cient ap­proach to drug de­vel­op­ment that Sean Park­er had hoped for when he found­ed the in­sti­tute.
Of the 24 pa­tients who were evalu­able by AACR, 20 ex­pe­ri­enced a re­sponse with tu­mor shrink­age. And a few of those pa­tients have re­spons­es that en­dured for more than 12 months. That's par­tic­u­lar­ly pos­i­tive for pan­cre­at­ic can­cer, which has been re­sis­tant to PD-1 and where dis­ease pro­gres­sion typ­i­cal­ly starts in about 5 months.
"To quote (first au­thor) Mark O'Hara, you do not see those kind of wa­ter­fall plots, so it is ex­treme­ly en­cour­ag­ing," says Karakun­nel.
Tox­i­c­i­ty, how­ev­er, is a key con­cern. Thir­teen pa­tients — 54% — dis­con­tin­ued the reg­i­men due to an ad­verse event from the cock­tail. Ten of the ad­verse events were se­ri­ous. In­ves­ti­ga­tors fol­lowed up with me to note that 9 of the 13 con­tin­ued on at least one of the drugs and 4 stopped al­to­geth­er.
So why use Apex­i­gen's drug? There are oth­er CD40s out there.
Karakun­nel ex­plains that se­nior au­thor Bob Von­der­hei­de was fa­mil­iar with the Apex­i­gen pro­gram and thought it would be a good choice. Odd­ly, though, while the biotech had no trou­ble dis­cussing its $73 mil­lion raise from a group of Chi­nese in­vestors last sum­mer and put out their own re­lease Sun­day, the com­pa­ny turned down an in­ter­view re­quest.
The tri­al is now push­ing ahead to the Phase II por­tion of the tri­al with the high, 0.3 mg dose of Apex­i­gen's drug. And the pri­vate, ven­ture-backed Apex­i­gen re­searchers plan to roll out more da­ta on APX005M in com­bi­na­tion ther­a­py for pa­tients with metasta­t­ic or un­re­sectable melanoma who have pro­gressed on an­ti-PD-1/PD-L1 ther­a­py.