Megablock­buster day for Roche too as MS game-chang­er Ocre­vus gets a green light at the FDA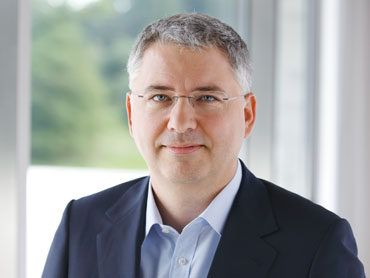 Sev­erin Schwan, Roche CEO
Tues­day turned out to be the day for a game of megablock­busters. Re­gen­eron and Sanofi snagged an FDA OK for Dupix­ent, a land­mark new eczema ther­a­py, and now Roche came through with a thumbs up for ocre­lizum­ab, which promis­es to remap the land­scape for the mul­ti­ple scle­ro­sis drug mar­ket.
Ocre­lizum­ab — which will now be sold as Ocre­vus — could be used to treat most MS pa­tients, a com­bi­na­tion of re­laps­ing/re­mit­ting and pri­ma­ry pro­gres­sive pa­tients. That's a unique dis­tinc­tion that is like­ly to make this a key fo­cus among doc­tors who spe­cial­ize in treat­ing MS. And that could be a game change for every­one in the field.
Roche priced this drug for mar­ket pen­e­tra­tion at $65,000 a year, a 25% dis­count to Rebif.
"Ac­cord­ing to the NMSS, MS med­i­cines on av­er­age cost al­most 4 times more to­day than they did 12 years ago," notes a spokesper­son for Roche. "In fact, Rebif – the 14 year-old stan­dard of care that OCRE­VUS was shown to be clin­i­cal­ly su­pe­ri­or in two RMS tri­als – now costs about $86,000. We feel that the in­dus­try needs to start to re­verse this trend, and be­lieve that pric­ing Ocre­vus 25% less than the com­para­tor in our tri­als is an im­por­tant first step."
Eval­u­atePhar­ma has pegged con­sen­sus fore­casts of rev­enue for 2022 at $4 bil­lion for this ther­a­py, about a bil­lion dol­lars be­hind where Dupix­ent is ex­pect­ed to land. Its pres­ence in the pipeline, com­bined with a re­cent ap­proval of its check­point Tecen­triq and a few oth­er top prospects, has al­lowed Roche CEO Sev­erin Schwan to large­ly stay out of an M&A mar­ket he has long viewed as over­priced and way too risky.
In­ves­ti­ga­tors say they were able to de­ter­mine the drug in­creased the pro­por­tion of re­laps­ing/re­mit­ting MS pa­tients see­ing the elim­i­na­tion of dis­ease ac­tiv­i­ty by 75% over 96 weeks com­pared to Rebif. Most achieved that sta­tus at the end of 24 weeks of treat­ment with the ther­a­py. And the com­pa­ny al­so out­lined new pos­i­tive da­ta on the elim­i­na­tion of dis­ease pro­gres­sion among pri­ma­ry pro­gres­sive MS pa­tients com­pared to a place­bo.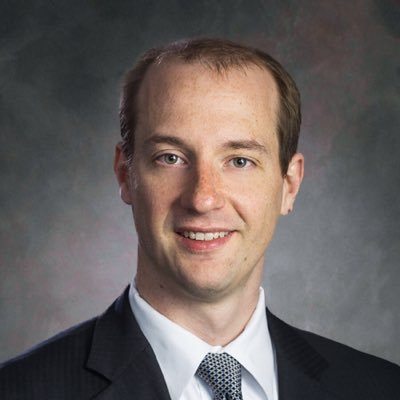 Bri­an Sko­r­ney, Baird an­a­lyst
The da­ta paves the way for a new con­tender that is en­ter­ing a fast-chang­ing and fu­ri­ous­ly com­pet­i­tive mar­ket. A 40mg gener­ic ver­sion of Te­va's Co­pax­one may be on the way soon as Bio­gen's flag­ship drug Tec­fidera con­tin­ues to see its mar­ket de­te­ri­o­rate. That ero­sion has left Bio­gen in­cred­i­bly vul­ner­a­ble to grow­ing crit­i­cism of its busi­ness mod­el.
"Re­call, we've ad­vo­cat­ed that Tysabri should be an ob­vi­ous tar­get for Ocre­vus in RMS giv­en the as­so­ci­at­ed safe­ty risks, sim­i­lar­i­ties in ad­min­is­tra­tion, etc," not­ed Baird's Bri­an Sko­r­ney. "Docs in­di­cat­ed that about 50% of Ocre­vus pa­tients would like­ly be PPMS pa­tients, with 11% com­ing from Tysabri and an­oth­er 11% switch­es from Tec­fidera. This im­plies an al­most 20% hit to over­all Tysabri de­mand. How­ev­er, when asked about long-term trends, gener­ic 40mg Co­pax­one, and oth­er com­pet­i­tive threats, docs still be­lieve Tec­fidera could see a 20%+ de­cline in scripts by YE18."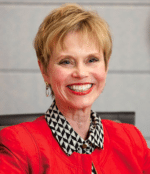 San­dra Horn­ing
"The FDA's ap­proval of OCRE­VUS is the be­gin­ning of a new era for the MS com­mu­ni­ty and rep­re­sents a sig­nif­i­cant sci­en­tif­ic ad­vance with this first-in-class B cell tar­get­ed ther­a­py," said San­dra Horn­ing, chief med­ical of­fi­cer and head of Glob­al Prod­uct De­vel­op­ment. "Un­til now, no FDA-ap­proved treat­ment has been avail­able to the pri­ma­ry pro­gres­sive MS com­mu­ni­ty, and some peo­ple with re­laps­ing forms of MS con­tin­ue to ex­pe­ri­ence dis­ease ac­tiv­i­ty and dis­abil­i­ty pro­gres­sion de­spite avail­able ther­a­pies. We be­lieve OCRE­VUS, giv­en every six months, has the po­ten­tial to change the dis­ease course for peo­ple with MS, and we are com­mit­ted to help­ing those who can ben­e­fit gain ac­cess to our med­i­cine."