NEA leads a big syn­di­cate on $100M mega-round for Al­lakos
Five years af­ter get­ting start­ed with a $32 mil­lion Se­ries A, the crew at Al­lakos in San Car­los, CA are get­ting a $100 mil­lion mega-round to put their lead drug to the test.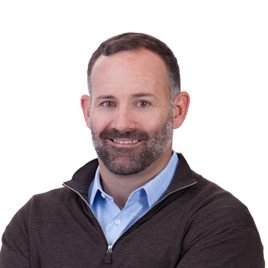 Paul Walk­er
New En­ter­prise As­so­ci­ates led the round for the low pro­file biotech with a big syn­di­cate that in­cludes Red­mile Group, Part­ner Fund Man­age­ment, Rock Springs Cap­i­tal, LifeSci Ven­ture Part­ners, Sam­sara Bio­Cap­i­tal, and "a large in­sti­tu­tion­al in­vestor," as well as ex­ist­ing in­vestors Al­ta Part­ners, River­Vest Ven­ture Part­ners, Roche Ven­ture Fund, and 3X5 Part­ners.
The lead drug tar­gets the in­hibito­ry re­cep­tor Siglec-8, found on the sur­face of mast cells and eosinophils. And Al­lakos be­lieves it has re­al po­ten­tial in a broad range of in­di­ca­tions, in­clud­ing eosinophilic gas­tri­tis, in­do­lent sys­temic mas­to­cy­to­sis, ur­ticaria and se­vere al­ler­gic con­junc­tivi­tis.
Last sum­mer the biotech re­cruit­ed a pair of ZS Phar­ma vets — Robert Alexan­der and Adam Tomasi — to take over as CEO and COO/CFO. As­traZeneca ac­quired ZS for $2.7 bil­lion.
Al­lakos spe­cial­izes in study­ing the dys­reg­u­la­tion of the T-helper type 2 (Th2) im­mune re­sponse.
"Al­lakos's high­ly dif­fer­en­ti­at­ed ap­proach has the po­ten­tial to de­liv­er first-in-class treat­ments for se­ri­ous ill­ness­es af­fect­ing both large and rare dis­ease pop­u­la­tions," said NEA part­ner Paul Walk­er in a state­ment.