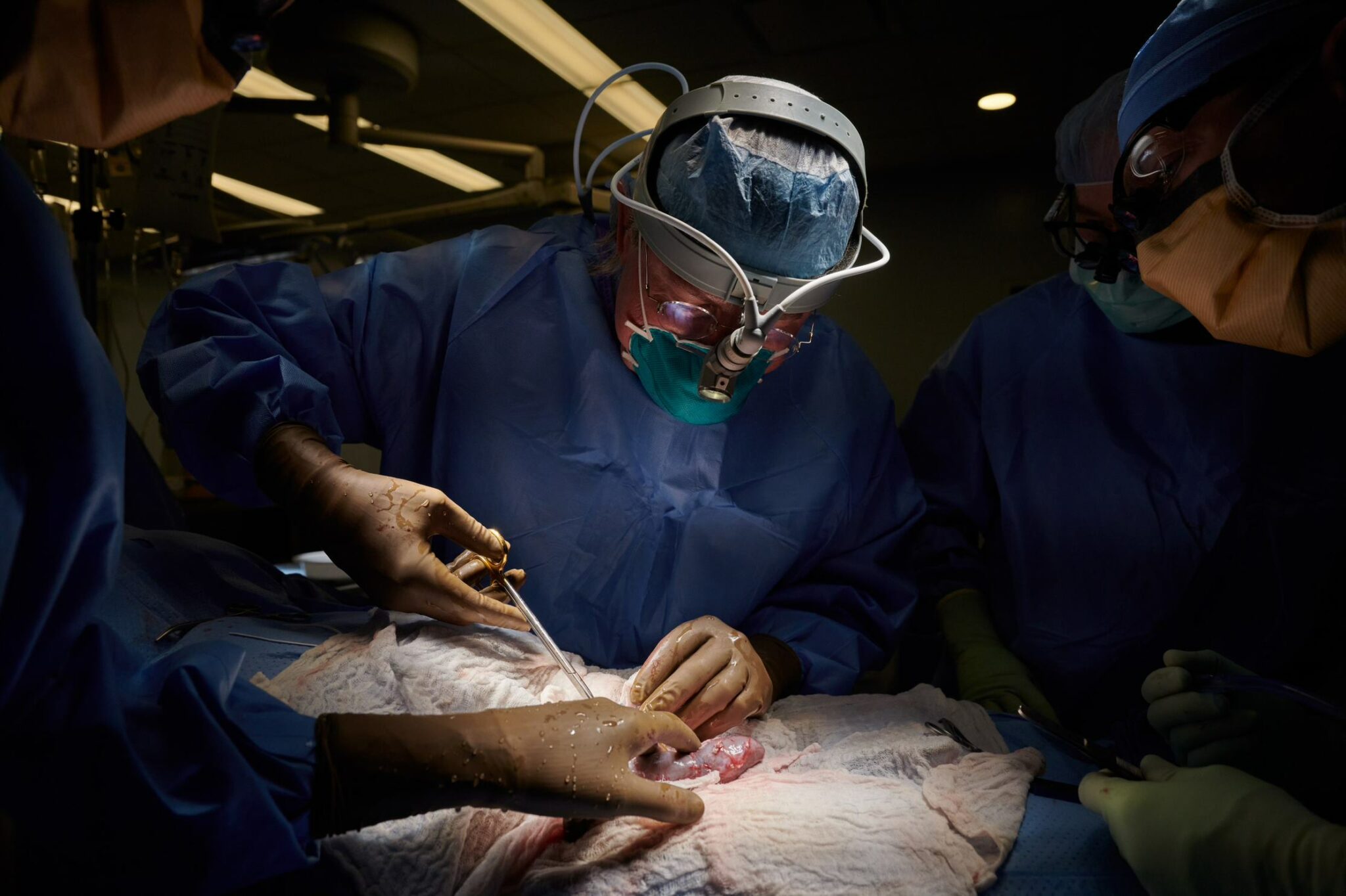 NYU surgeon transplants an engineered pig kidney into the outside of a brain-dead patient (Joe Carrotta/NYU Langone Health)
No, sci­en­tists are not any clos­er to pig-to-hu­man trans­plants than they were last week
Steve Holtz­man was awok­en by a 1 a.m. call from a doc­tor at Duke Uni­ver­si­ty ask­ing if he could put some pigs on a plane and fly them from Ohio to North Car­oli­na that day. A mo­tor­cy­clist had got­ten in­to a hor­rif­ic crash, the doc­tor ex­plained. He be­lieved the pigs' liv­ers, su­tured on­to the pa­tient's skin like an ex­ter­nal fil­ter, might be able to tide the young man over un­til a donor liv­er be­came avail­able.
Holtz­man was the pres­i­dent of DNX, one of the first com­pa­nies to try to use biotech­nol­o­gy to make pig-to-hu­man trans­plants pos­si­ble. He had amassed a pathogen-free porcine fa­cil­i­ty for their work and so oblig­ed, putting some un­lucky hogs on an Ohio State Uni­ver­si­ty plane to Duke, where one of ul­ti­mate­ly four pa­tients treat­ed with the pro­ce­dure sur­vived to re­ceive a new hu­man liv­er. The re­sults were pub­lished in the New Eng­land Jour­nal of Med­i­cine in 1994.
Which is why Holtz­man was shocked and a lit­tle bit con­fused when he read re­ports this week that doc­tors at NYU had con­duct­ed a "ground­break­ing" pro­ce­dure by, with the fam­i­ly's con­sent, tak­ing a pig kid­ney and su­tur­ing it to the leg of a brain-dead pa­tient for 54 hours.
It was some­thing sci­en­tists could've done for years, he said. And it didn't get them clos­er to ac­tu­al­ly mak­ing an­i­mal-to-hu­man trans­plants pos­si­ble, or ad­dress­ing the field's main goal: solv­ing a na­tion­al or­gan short­age that kills 20 Amer­i­cans per day.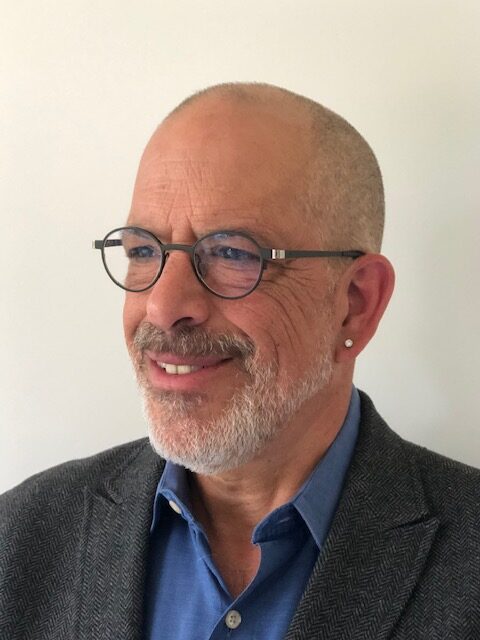 Steve Holtz­man
"It is hype and bull­shit," said Holtz­man, who is now the chair­man of a Chi­nese com­pa­ny work­ing on xeno­trans­plan­ta­tion. "It be­longs in the Na­tion­al En­quir­er."
Oth­er ex­perts with­in the small and large­ly in­su­lar world of xeno­trans­plan­ta­tion — the tech­ni­cal term for an­i­mal-to-hu­man trans­plants — were more sub­dued. Pig kid­neys, they said, are more dif­fi­cult to en­graft in a hu­man than pig liv­ers. And they not­ed Robert Mont­gomery, the NYU sur­geon, and Unit­ed Ther­a­peu­tics, the com­pa­ny that sup­plied the ge­net­i­cal­ly mod­i­fied pig, were not the first ones to con­ceive of this type of pro­ce­dure.
Yet while many were glad to see xeno­trans­plan­ta­tion get main­stream at­ten­tion af­ter two decades in which much of the field worked in ob­scu­ri­ty, they strug­gled to see the ex­act re­search ques­tion the ex­per­i­ment an­swered or the sci­en­tif­ic knowl­edge gained.
Al­though DNX and oth­er 90s-era xeno­trans­plant com­pa­nies flamed out for a va­ri­ety of rea­sons, sci­en­tists have known since the ear­ly 2000s that a sin­gle ge­net­ic ed­it should al­low or­gans to sur­vive for days, if not months, in a pa­tient. The re­al ques­tion is get­ting pig or­gans to con­sis­tent­ly sur­vive long-term, a much high­er im­muno­log­ic hur­dle.
The best some could say was that the work con­firmed what they al­ready knew.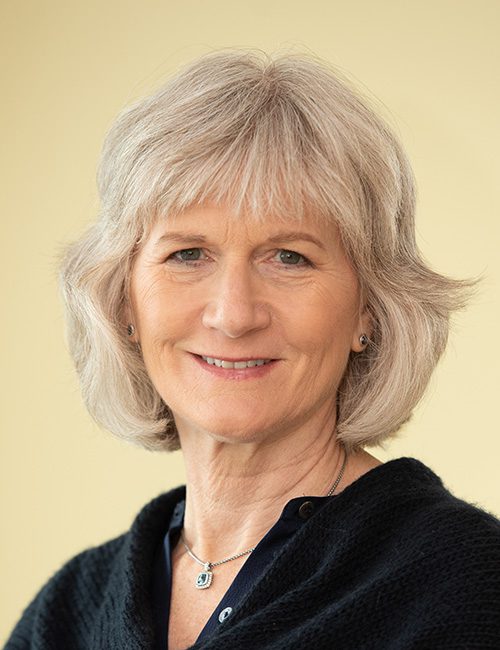 Megan Sykes
"The re­sult doesn't con­tain any sur­pris­es for those of us in this trans­plant field," said Megan Sykes, di­rec­tor of Co­lum­bia's cen­ter for trans­la­tion­al im­munol­o­gy. In that sense, it was a "good first step."
For those who missed it, on Tues­day night, USA To­day pub­lished an in­tri­cate fea­ture de­tail­ing how, in late Sep­tem­ber, with $3.2 mil­lion in fund­ing from Unit­ed Ther­a­peu­tics, Mont­gomery con­nect­ed a mod­i­fied pig kid­ney to the leg of a 66-year-old woman who had re­cent­ly been de­clared brain-dead.
The pa­tient's fam­i­ly was ap­proached, with the ad­vice of bioethi­cists, be­cause they want­ed to do­nate her or­gans but they weren't fit for trans­plant. It of­fered an­oth­er way to help ad­vance med­i­cine that could one day save lives, they ex­plained.
The kid­ney be­gan fil­ter­ing her blood in­to urine with­in min­utes and stayed pink and func­tion­al for just over 2 days. Cru­cial­ly, Mont­gomery said, there was no ev­i­dence of in­stant re­jec­tion.
"As you all know, this is re­al­ly im­por­tant," he said af­ter­wards. "This is go­ing to take us to the next step, which is hav­ing or­gans avail­able to every­one who needs them at any time."
The sto­ry was soon picked up by The New York Times, Econ­o­mist, BBC and Al Jazeera, along with AP and Reuters re­ports that were reprint­ed wide­ly. The pro­ce­dure, the Times said, was "a sci­en­tif­ic break­through that one day may yield a vast new sup­ply of or­gans for se­vere­ly ill pa­tients."
The xeno­trans­plan­ta­tion field has in­deed been inch­ing to­ward that goal for two decades, slow­ly build­ing it­self up af­ter falling apart in the 1990s, when com­pa­nies such as DNX and No­var­tis poured bil­lions in­to en­gi­neer­ing an­i­mals in­to donors. That decade, it be­came clear just how much mod­i­fi­ca­tion a pig — an an­i­mal cho­sen be­cause it was both close to hu­mans and easy to mass pro­duce — would re­quire, while the dis­cov­ery of a porcine virus vague­ly rem­i­nis­cent of HIV alarmed pub­lic health au­thor­i­ties deal­ing with the dead­liest days of the AIDS cri­sis.
Since then, a hand­ful of com­pa­nies have in­tro­duced a slew of new mod­i­fi­ca­tions and strate­gies and test­ed the re­sult­ing or­gans in non-hu­man pri­mates, in some cas­es get­ting the mon­keys to sur­vive for years.
The field, stocked with big and com­pet­i­tive per­son­al­i­ties, be­gan to buzz about who would be the first to do it in hu­mans. The ques­tion is whether or not Mont­gomery's pro­ce­dure ac­tu­al­ly helped to­ward the goal of do­ing it in a liv­ing pa­tient who will have to be able to sur­vive off the or­gan.
"Peo­ple are chas­ing — who will be first? 'I want to be first!' 'I want to be first!'" said Kaz Ya­ma­da, di­rec­tor of sur­gi­cal re­search, Co­lum­bia Cen­ter for Trans­la­tion­al Im­munol­o­gy. But "our goal is to cure the pa­tient, not to say, 'I'm first.'"
Mont­gomery's pro­ce­dure arose out of dis­cus­sions be­tween the trans­plant team at NYU and the uni­ver­si­ty's renowned bioethi­cist de­part­ment, led by Art Ca­plan, who proac­tive­ly out­lined how, in the right con­di­tions, a brain-dead pa­tient could be the best first test for a xeno­trans­plant. (They al­so ad­vised against grant­i­ng ex­clu­siv­i­ty to any news out­let, fear­ing the me­dia fren­zy that in­deed en­sued when NYU did so. "I don't win all my fights," Ca­plan told me.)
But the idea of us­ing the re­cent­ly de­ceased as a test case for xeno­trans­plan­ta­tion goes back to at least Thomas Star­zl, of­ten con­sid­ered the fa­ther of the field, who first pro­posed it in the ear­ly 2000s, said Uni­ver­si­ty of Mi­a­mi sur­geon Joe Tec­tor.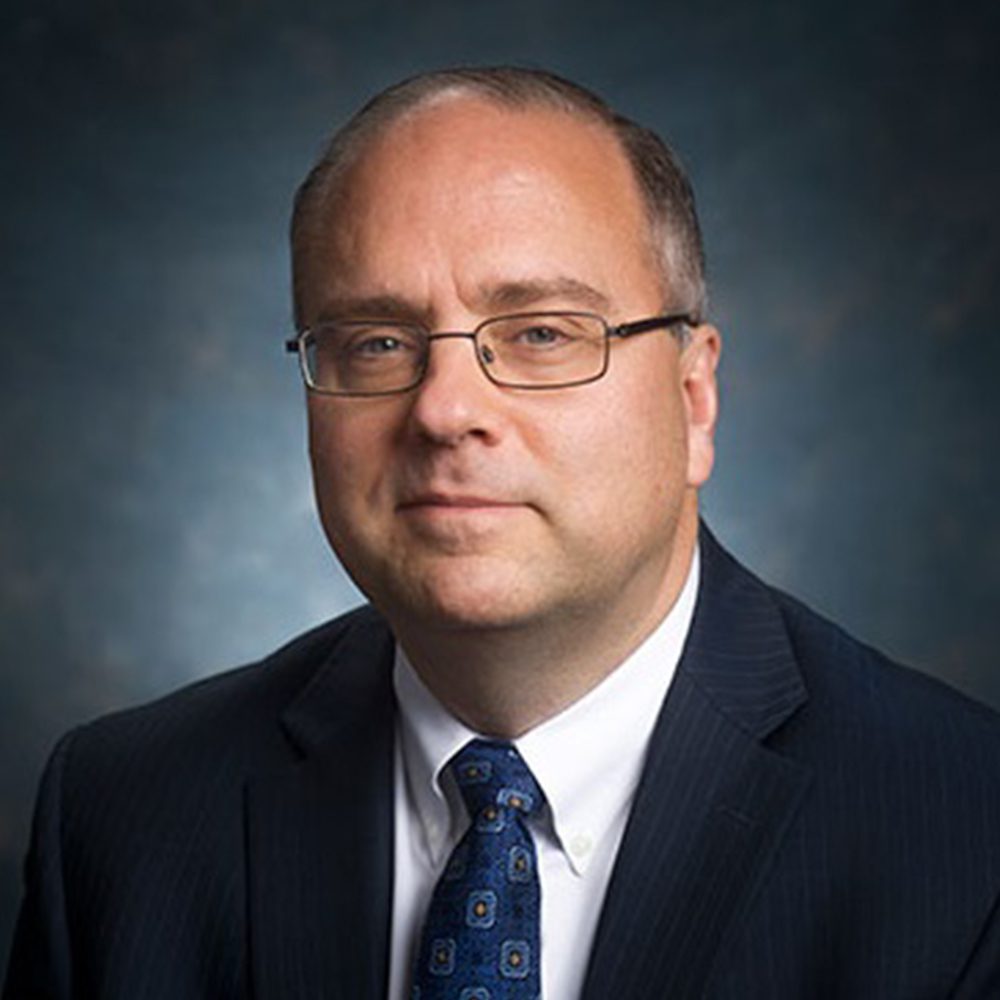 Joe Tec­tor
Long one of the field's most promi­nent fig­ures, Tec­tor had con­sid­ered do­ing it him­self. But by the 2010s, it no longer seemed nec­es­sary. Al­though Mont­gomery con­sult­ed with him pri­or to the op­er­a­tion, Tec­tor him­self had lost in­ter­est.
"We knew the bi­ol­o­gy," he said. "We weren't as com­fort­able that that would give us use­ful in­for­ma­tion."
A lot had changed since the ear­ly 2000s, when Star­zl first pro­posed the idea.
Mont­gomery said his ex­per­i­ment showed that pa­tients wouldn't in­stant­ly re­ject the mod­i­fied pig. But the lone ge­net­ic mod­i­fi­ca­tion Unit­ed gave the pig was first done suc­cess­ful­ly 20 years ago. And Ya­ma­da showed back in 2004 that the mod­i­fi­ca­tion — knock­ing out a sug­ar called al­pha-gal that all pri­mates, in­clud­ing hu­mans, have an­ti­bod­ies against — pre­vents pri­mates from in­stant­ly re­ject­ing the or­gans, al­low­ing them to live in that ex­per­i­ment for 83 days.
That find­ing has been held up re­peat­ed­ly, ex­perts say, with some mon­keys liv­ing for hun­dreds of days af­ter re­ceiv­ing or­gans from pigs mod­i­fied with that ed­it alone.
There's dis­agree­ment with­in the xeno­trans­plan­ta­tion on how many ed­its will ul­ti­mate­ly be need­ed: Tec­tor's pigs have three; eGe­n­e­sis, the well-backed Har­vard-spin­out, and Qi­han Biotech, its Chi­nese off­shoot that Holtz­man now chairs, have test­ed dozens; at Co­lum­bia, Ya­ma­da and Sykes use on­ly the one ed­it but al­so trans­plant a pig's thy­mus, along­side the kid­ney, to try to get long-term T cell tol­er­ance.
The groups are now com­pet­ing to get the right FDA-ap­proved fa­cil­i­ties and sup­ply chains to make do­na­tions from a pig to a liv­ing pa­tient pos­si­ble, to show they can get con­sis­tent long-term sur­vival in mon­keys. All agreed that there were am­ple da­ta show­ing hu­mans wouldn't re­ject a mod­i­fied pig or­gan in­stant­ly, or in the 54 hours Mont­go­mo­ery stud­ied.
For Tec­tor, it was "com­fort­ing," he said, to now have val­i­da­tion in hu­mans, even if he wouldn't have done it him­self. Oth­ers were less san­guine.
"I can't imag­ine that things would be so much dif­fer­ent in hu­mans to think that this was re­al­ly in­for­ma­tive," said Jim Mark­mann, chief of trans­plant at Mass­a­chu­setts Gen­er­al. (Mark­mann is al­so a sci­en­tif­ic ad­vi­sor for eGe­n­e­sis.) "I think it was more sen­sa­tion­al­ism."
Unit­ed Ther­a­peu­tics, a com­pa­ny that has long court­ed both hype and se­cre­cy, did not re­spond to an in­ter­view re­quest or de­tailed ques­tions. At a press con­fer­ence Thurs­day, Mont­gomery said he used a pig that on­ly had the sin­gle ed­it be­cause al­pha-gal is the most im­por­tant knock­out for pre­vent­ing im­me­di­ate re­jec­tion and be­cause the FDA had al­ready cleared pigs with the ed­it for con­sump­tion and some re­search pur­pos­es.
He ar­gued that you could nev­er be sure the an­i­mal re­sults will trans­late in­to hu­mans un­til it's ac­tu­al­ly done. And he said a full peer-re­viewed pub­li­ca­tion out­lin­ing the pro­ce­dure and its re­sults was com­ing.
"There have been many oth­er ex­am­ples of pre­clin­i­cal pri­mate stud­ies that have not trans­lat­ed well in­to what hap­pens in hu­mans," he said. "We do have quite a bit of non­hu­man pri­mate da­ta but whether we're go­ing to see the same things when we go to hu­man tri­als is re­al­ly not some­thing that we can re­ly up­on."
Still, there was at least one point he and many of the out­side ex­perts agreed up­on. Al­though Holtz­man feared that the hype around the op­er­a­tion could de­tract from "peo­ple with in­tegri­ty and sci­en­tif­ic chops … who are the best hope for mak­ing this stuff hap­pen," Sykes and Mark­mann ar­gued that it could ac­tu­al­ly help xeno­trans­plan­ta­tion, even if it con­tributed noth­ing to the sci­ence.
Mak­ing pig-to-hu­man trans­plants a re­al­i­ty will re­quire not on­ly strong re­sults in mon­key stud­ies, but al­so the trust of reg­u­la­tors and the pub­lic.
That has not al­ways been easy to win, but know­ing that noth­ing cat­a­stroph­ic hap­pened for at least the first 54 hours might help. Sykes, asked if she would have done the ex­per­i­ment, said that might be not be the right ques­tion.
"I'm hap­py to reap the ben­e­fits of it hav­ing been done," Sykes said. "Of peo­ple hav­ing as­sur­ance that some­thing bad is not go­ing to hap­pen. I think that's help­ful."