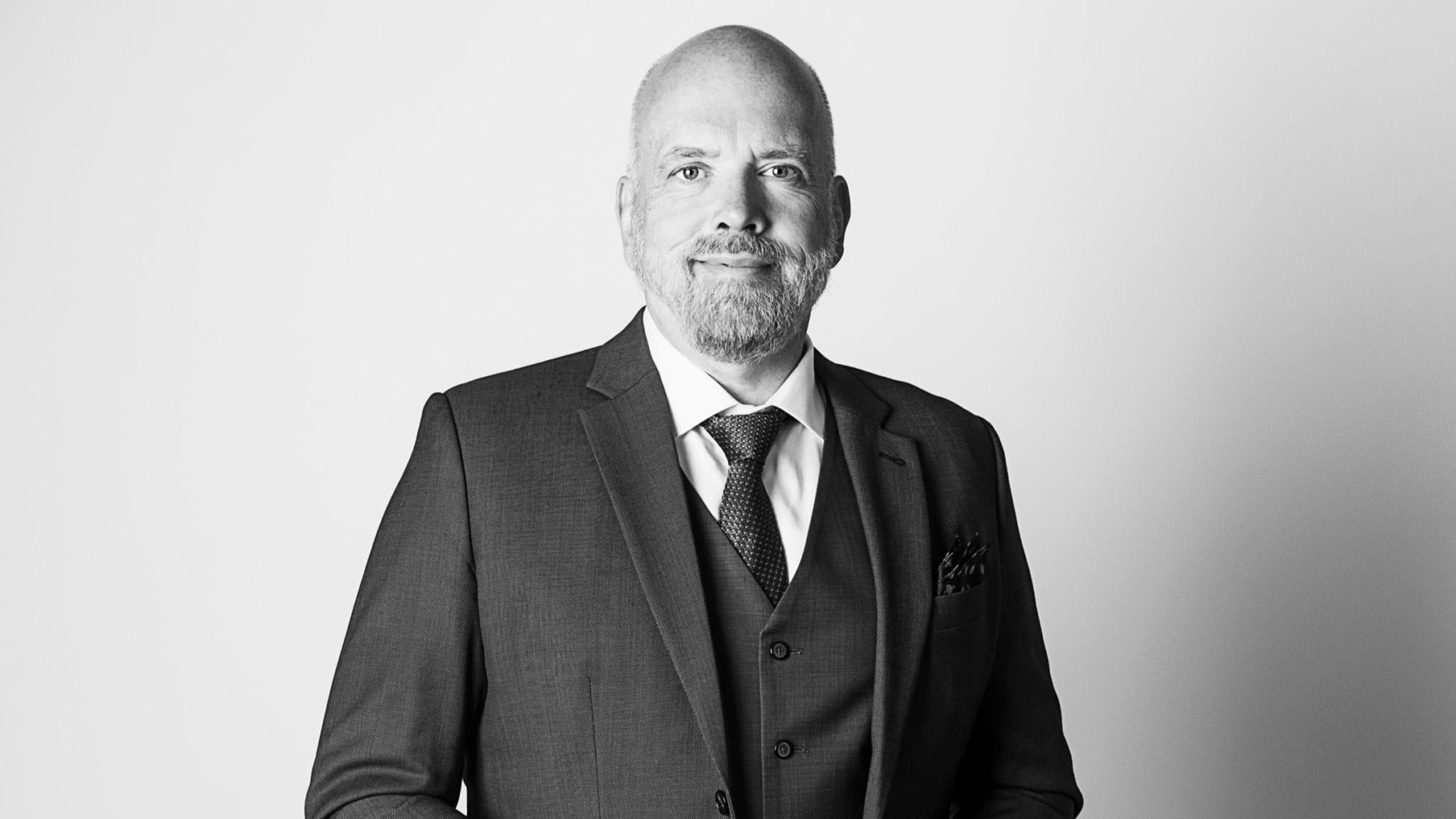 Hans Schambye, Galecto CEO
Not two weeks af­ter clos­ing a Se­ries D round, Galec­to files for $100M IPO
Galec­to Biotech is piv­ot­ing to the pub­lic mar­ket less than two weeks af­ter com­plet­ing a $64 mil­lion Se­ries D round.
The Copen­hagen-based com­pa­ny filed its S-1 pa­per­work Wednes­day, seek­ing to raise $100 mil­lion in its IPO. If they hit that bench­mark, the com­pa­ny will have to­taled over $250 mil­lion in fi­nanc­ing in the last two years, ever since clos­ing a $90 mil­lion Se­ries C back in 2018.
Through late Au­gust, the biotech in­dus­try had raised a com­bined $11 bil­lion-plus across four dozen IPOs, per in­de­pen­dent an­a­lyst Brad Lon­car, which sur­passed the amount from all of 2019.
And af­ter four IPOs went pub­lic two Fri­days ago, Nas­daq's head of health­care list­ings Jor­dan Saxe had the 2020 tal­ly at 56. Through Sept. 25, Saxe pegged the com­bined in­dus­try raise at $11.3 bil­lion.
Saxe's tal­ly al­so matched Lon­car's to­tal from 2018, mak­ing 2020 tied for the most biotech IPOs seen in any of the last four years. Sev­er­al fac­tors have con­tributed to the boom, Saxe said at the time, no­tably with the Covid-19 pan­dem­ic high­light­ing an al­ready-im­pres­sive amount of in­no­va­tion in the field.
There's al­so been a steady in­crease of crossover in­vestors from the last few years, and with the pan­dem­ic econ­o­my, the fact that biotechs can pro­vide longer-term in­vest­ments than com­pa­nies re­liant on quar­ter-to-quar­ter sales num­bers makes the in­dus­try more ap­peal­ing.
Galec­to it­self fo­cus­es its re­search on a wide range of fi­brot­ic dis­eases, and its lead pro­gram GB0139 is cur­rent­ly in a Phase IIb tri­al for id­io­path­ic pul­monary fi­bro­sis. Much of the Se­ries D fund­ing is help­ing get that tri­al across the fin­ish line, with the com­pa­ny con­tin­u­ing its 450-pa­tient en­roll­ment de­spite the pan­dem­ic.
GB0139 is an in­haled galectin-3 in­hibitor with what CEO Hans Scham­bye said is a de­liv­ery sys­tem de­signed to max­i­mize drug ex­po­sure to the lung and min­i­mize sys­temic side ef­fects. The Galec­to can­di­date is hop­ing to com­pete with two oth­er drugs in the field, Boehringer's Ofev and Roche's Es­bri­et.
New fund­ing from the IPO will go to­ward ad­vanc­ing GB0139 in­to a Phase III IPF tri­al, ac­cord­ing to the S-1, though Galec­to did not spec­i­fy how much of its raise it's ded­i­cat­ing to that cause. It's al­so not en­tire­ly clear when the Phase III will start giv­en that da­ta are ex­pect­ed for the Phase IIb study by the mid­dle of 2022.
Galec­to is ad­di­tion­al­ly aim­ing to in­hib­it galectin-3 in fi­bro­sis re­lat­ed to NASH with its GB1211 pro­gram, an oral­ly de­liv­ered can­di­date. The can­di­date com­plet­ed a Phase I tri­al in 78 pa­tients, with a Phase IIa ex­pect­ed to be­gin in ear­ly 2021. Fur­ther down the pipeline is GB2064, a LOXL2 in­hibitor be­ing stud­ied in myelofi­bro­sis.