No­var­tis swoops in to bag Se­lexys and its sick­le cell drug in $665M deal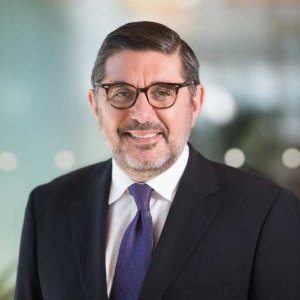 Bruno St­rig­i­ni, CEO No­var­tis On­col­o­gy
What­ev­er Ok­la­homa City-based Se­lexys Phar­ma­ceu­ti­cals just saw in its new­ly-wrapped Phase II study for sick­le cell dis­ease, the da­ta must have been im­pres­sive. Phar­ma gi­ant No­var­tis has stepped in and closed the loop on its 2012 buy­out op­tion, bag­ging the com­pa­ny in a deal val­ued at up to $665 mil­lion.
The ob­ject of No­var­tis's de­sire is SelG1, an an­ti-P-se­lectin an­ti­body de­signed to slash the num­ber of va­so-oc­clu­sive pain crises pa­tients with sick­le cell dis­ease suf­fer. In­ves­ti­ga­tors will re­lease the de­tails on the mid-stage da­ta at ASH in ear­ly De­cem­ber.
These pain crises oc­cur as the sick­le-shaped red blood cells of pa­tients ob­struct the flow of blood through blood ves­sels.
For No­var­tis, the fol­low through to buy the com­pa­ny ex­pands its fo­cus on hema­tol­ogy and blood dis­eases. It al­so adds to the phar­ma gi­ant's late-stage pipeline as No­var­tis works to con­vince in­vestors that it has the ex­per­i­men­tal prod­ucts need­ed to boost its rev­enues. But the sin­gle-as­set fo­cus and rel­a­tive­ly small deal terms won't change any­one's mind about its near-term prospects.
The buy­out is al­so good for MPM Cap­i­tal, which pro­vid­ed a $23 mil­lion round to Se­lexys at the same time the biotech com­plet­ed its deal with No­var­tis in 2012.
It's rare to see any biotech com­pa­nies in Ok­la­homa, far from the beat path in biotech re­search cir­cles. And the play­ers wast­ed no time in elim­i­nat­ing its on­line foot­print. Click­ing on the com­pa­ny web site this morn­ing takes you straight to No­var­tis.
"Sick­le cell dis­ease af­fects mil­lions of peo­ple around the world and there are lim­it­ed ther­a­pies avail­able for treat­ment of va­so-oc­clu­sive pain crises, a very com­mon com­pli­ca­tion of the dis­ease," said Bruno St­rig­i­ni, CEO of No­var­tis On­col­o­gy. "With this ac­qui­si­tion, No­var­tis is able to lever­age its lead­er­ship in hema­tol­ogy re­search to ad­vance de­vel­op­ment of a po­ten­tial new treat­ment op­tion for pa­tients liv­ing with this de­bil­i­tat­ing con­di­tion."