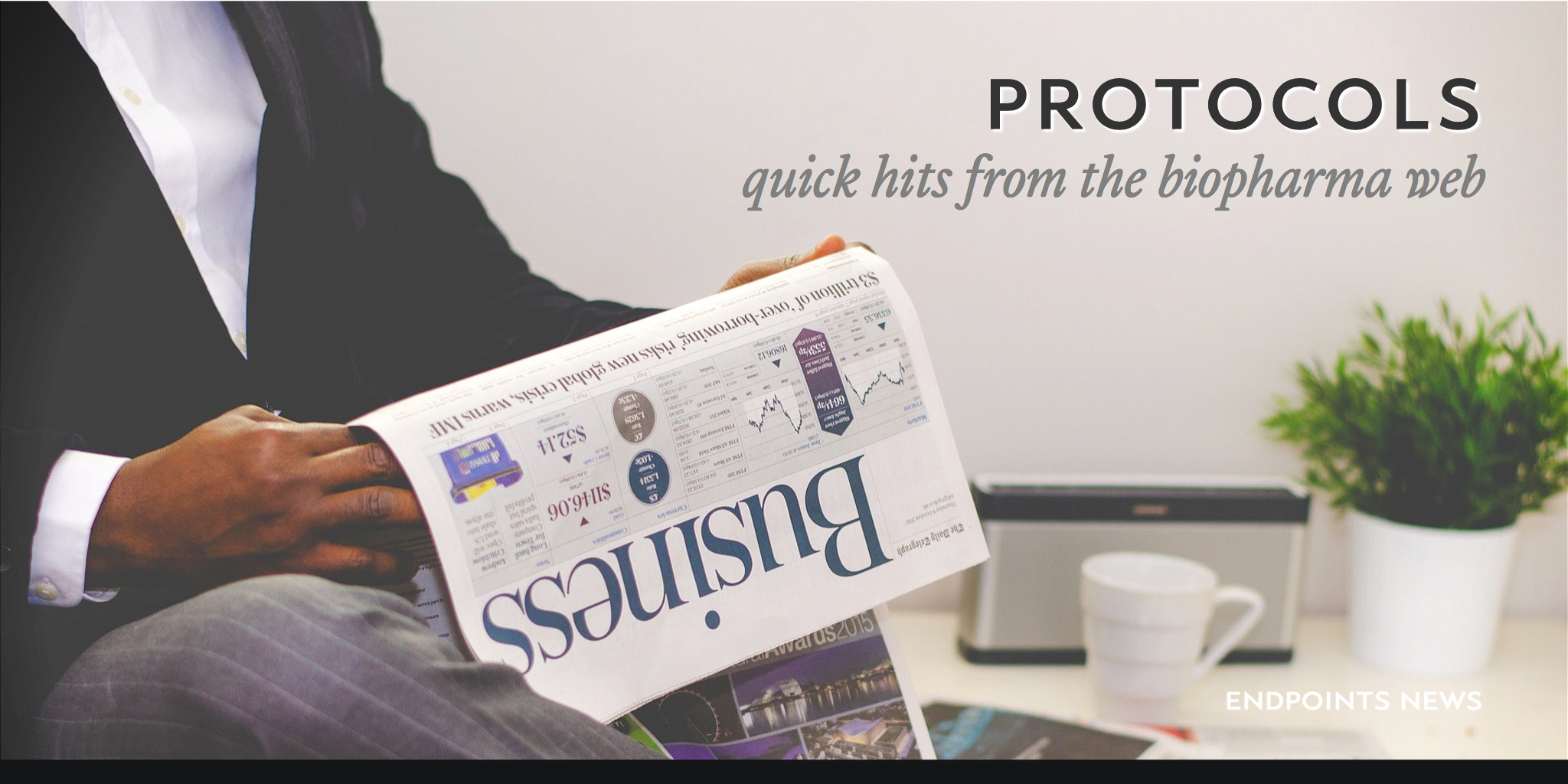 No­vo Nordisk blue­prints new stem cell man­u­fac­tur­ing site; Clo­vis bags a BTD for Rubra­ca
→ Just a few weeks af­ter Clo­vis ex­ecs $CLVS agreed to pay more than $20 mil­lion to set­tle an SEC probe in­to the way they lied about the ro­ci da­ta, the com­pa­ny has won a break­through drug des­ig­na­tion from the FDA that has in­vestors in good hu­mor. The BTD goes to Rubra­ca (ru­ca­parib) as a monother­a­py treat­ment of adult pa­tients with BR­CA1/2-mu­tat­ed mCR­PC who have re­ceived at least one pri­or an­dro­gen re­cep­tor-di­rect­ed ther­a­py and tax­ane-based chemother­a­py. Its stock was up 10% in ear­ly trad­ing Tues­day.
→ Syn­log­ic's board has de­cid­ed to hand a per­ma­nent pro­mo­tion to Aoife Bren­nan, who's been run­ning the show since Jose Car­los Gutiér­rez-Ramos un­ex­pect­ed­ly de­part­ed back in May. Bren­nan joined the com­pa­ny in 2016 as the chief med­ical of­fi­cer.
→ Re­vamp­ing its op­er­a­tions around the world, No­vo Nordisk is now es­tab­lish­ing a man­u­fac­tur­ing site in Fre­mont, CA where it plans to make the stem cell ther­a­pies it's putting through the clin­ic. "Our am­bi­tion is to de­vel­op stem cell-based ther­a­pies for a range of se­ri­ous chron­ic dis­eases where we see sig­nif­i­cant un­met med­ical need," said Ja­cob Sten Pe­tersen, cor­po­rate vice pres­i­dent and head of stem cell re­search & de­vel­op­ment (R&D). "The re­li­able, large-scale sup­ply of ther­a­pies is a vi­tal com­po­nent in our ef­forts, so I am de­light­ed that we have es­tab­lished this fa­cil­i­ty that fur­ther demon­strates our strong com­mit­ment to this field."