On an ex­ec­u­tive hir­ing spree, Sarep­ta snags Bio­gen's Gilmore O'Neill as new CMO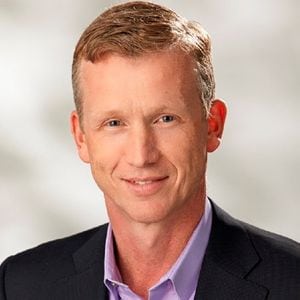 Gilmore O'Neill
Sarep­ta has snagged ex-Bio­gen ex­ec­u­tive Gilmore O'Neill to join the lead­er­ship as CMO, fill­ing the po­si­tion just one year af­ter its last CMO hire.
Last April, the com­pa­ny had brought in for­mer Re­gen­eron ex­ec Cather­ine Stehman-Breen to serve as its chief med­ical of­fi­cer, de­spite her in­ex­pe­ri­ence with Duchenne drugs. At the time, then-CEO Ed Kaye point­ed to her "ex­ten­sive ex­pe­ri­ence in glob­al de­vel­op­ment, clin­i­cal op­er­a­tions and re­search across mul­ti­ple ther­a­peu­tic ar­eas" as rea­son­ing for her hire. But it ap­pears Stehman-Breen qui­et­ly left Sarep­ta just 8 months lat­er, al­though Sarep­ta nev­er is­sued a press re­lease re­gard­ing her de­par­ture.
The com­pa­ny's pres­i­dent and CEO Doug In­gram tells me Stehman-Breen's po­si­tion was tem­porar­i­ly filled by Stan Bukofz­er on an in­ter­im ba­sis while Sarep­ta ini­ti­at­ed the hunt for a full-timer. No word on why Stehman-Breen left.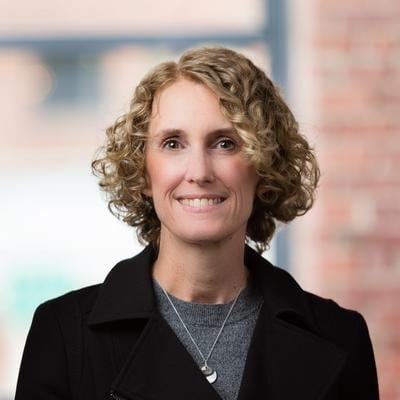 Cather­ine Stehman-Breen
Now, O'Neill will take a stab at the role. And the breadth of his clin­i­cal drug dev ex­pe­ri­ence is no­table — and should be a boon for Sarep­ta, con­sid­er­ing its R&D plans. Dur­ing his time at Bio­gen, O'Neill over­saw the de­vel­op­ment pro­grams for all Alzheimer's dis­ease, move­ment dis­or­ders, acute neu­rol­o­gy, mul­ti­ple scle­ro­sis, pain, neu­ro­mus­cu­lar dis­ease, and rare dis­eases. He al­so over­saw all gene and cell ther­a­py pro­grams, which is one of Sarep­ta's fo­cus ar­eas go­ing for­ward.
O'Neill helped get glob­al mar­ket­ing OKs for Tec­fidera, Zin­bry­ta, Ple­gridy, and Spin­raza, the com­pa­ny said.

Doug In­gram
"Gilmore is unique­ly po­si­tioned to suc­cess­ful­ly lead our de­vel­op­ment strat­e­gy," In­gram said in a state­ment. "He has deep ex­per­tise in neu­ro­bi­ol­o­gy, ge­net­ic med­i­cine and clin­i­cal de­vel­op­ment, hav­ing dri­ven some of biotech's most suc­cess­ful clin­i­cal pro­grams. And his proven lead­er­ship abil­i­ty and pas­sion for our mis­sion of chang­ing lives through ge­net­ic med­i­cine will be es­sen­tial as we ad­vance to­ward our goals with a sense of ur­gency, cre­ativ­i­ty and pur­pose."
O'Neill had this to say:
I was in­spired to join the Sarep­ta lead­er­ship team by the qual­i­ty of Sarep­ta's pipeline and the sense of ur­gency with­in the com­pa­ny to ad­vance these pro­grams and im­prove the lives of pa­tients. I'm look­ing for­ward to mak­ing a fast start, and one of my most press­ing pri­or­i­ties will be to meet with and learn from the DMD pa­tient com­mu­ni­ty.
Sarep­ta ap­pears to be on a bit of an ex­ec­u­tive shake­up, as just Mon­day the com­pa­ny an­nounced Louise Rodi­no-Kla­pac as its new VP of gene ther­a­py. And In­gram said the com­pa­ny is hir­ing, on av­er­age, 1.5 peo­ple per day. Sarep­ta has grown from its staff by 100 peo­ple since the start of 2018, from 240 t0 340. He said the com­pa­ny has plans to reach near­ly 480 by the end of the year. The big add-ons are hap­pen­ing in the sci­ence side, In­gram said. It's re­searchers, de­vel­op­ers, reg­u­la­to­ry folks, etc.