Once tout­ed as Lyri­ca ri­val for di­a­bet­ic nerve pain, Ko­re­an biotech's plas­mid prod­uct im­plodes in PhI­II
The Ko­re­an biotech in­dus­try's bad year just got worse as one of its high­ly tout­ed mem­bers ad­mit­ted an em­bar­rass­ing late-stage flop.
He­lixmith — known as Vi­roMed just a few months ago — had much go­ing for it head­ing in­to the 507-pa­tient Phase III: The FDA had grant­ed VM202 or­phan drug and fast track des­ig­na­tions, and it even picked up an RMAT badge dur­ing the study. Some­times clas­si­fied as a gene ther­a­py, VM202 is a plas­mid prod­uct that en­codes for the hu­man he­pa­to­cyte growth fac­tor (HGF). Due to its dual neu­rotroph­ic and an­gio­genic prop­er­ties, the drug was be­lieved to al­le­vi­ate pain caused by di­a­bet­ic neu­ropa­thy.
The re­sults from the place­bo-con­trolled tri­al though did not bear that hy­poth­e­sis out. The pri­ma­ry end­point around the 3-month change in av­er­age pain score was not sta­tis­ti­cal­ly mean­ing­ful, the com­pa­ny re­port­ed.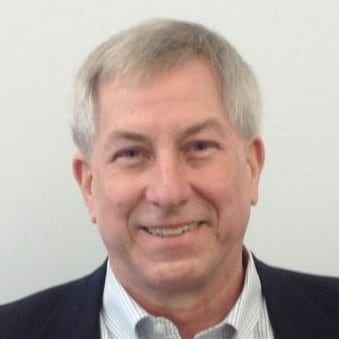 Leonard Fish
Ex­ecs at­tempt­ed to sal­vage some in­vestor sym­pa­thy by dis­clos­ing that some pa­tients in the place­bo group was found to car­ry VM202 (al­so dubbed En­gen­sis) DNA, while oth­ers in the treat­ment arm had sus­pi­cious­ly low con­cen­tra­tions of the plas­mid. He­lixmith claims that re­mov­ing those sub­jects from the analy­sis gave dif­fer­ent re­sults, but de­tails won't be avail­able un­til an in­ves­ti­ga­tion in­to those phar­ma­co­ki­net­ic re­sults — led by Vi­cal ex­ec Leonard Fish — is wrapped up.
The com­pa­ny plans to share more with the FDA in De­cem­ber, but post hoc analy­sis is un­like­ly to sway reg­u­la­tors un­til He­lixmith can pro­vide some sol­id da­ta from the two oth­er Phase III tri­als they are plan­ning.
Those stud­ies will start in the next six months and be com­plet­ed in ear­ly 2020, it said in a state­ment.
He­lixmith saw its shares drop 4.4% on the news, mak­ing a small dent in its $3 bil­lion mar­ket cap.
Ear­ly in VM202's de­vel­op­ment, the biotech had her­ald­ed its po­ten­tial to beat Pfiz­er's Lyri­ca, a block­buster treat­ment for di­a­bet­ic nerve pain.
"Ex­ist­ing drugs are most­ly pain killers with re­port­ed side-ef­fects such as headache, in­som­nia and de­pres­sion ex­pe­ri­enced if tak­en re­peat­ed­ly, not to men­tion the has­sle of tak­ing them twice a day for years, even for decades," R&D di­rec­tor Jong-Mook Kim boast­ed at the time. "On the con­trary, VM202-DPN showed to have ex­cel­lent ther­a­peu­tic ef­fects even though it was tak­en at much less­er fre­quen­cy – on­ly two in­jec­tions at 2-week in­ter­vals."
The sore dis­ap­point­ment to­day echoes a larg­er trend for Ko­re­an biotechs that have built uni­corn val­ues on bold promis­es, on­ly to tum­ble down on bad da­ta. Sil­la­Jen's re­cent fail­ure with its on­colyt­ic virus, which shaved off $800 mil­lion in mar­ket cap, un­der­scored just how much could be at stake. And that fol­lowed some long­stand­ing trou­ble that's been brew­ing at big­ger play­ers like Han­mi and Sam­sung Bi­o­Log­ics.
He­lixmith's ex­per­i­men­tal drug is al­so be­ing test­ed for amy­otroph­ic lat­er­al scle­ro­sis, coro­nary artery dis­ease and foot ul­cers as­so­ci­at­ed with di­a­betes.