Ovid adds $26M to its cof­fers as Take­da deal clos­es, build­ing a war chest for pipeline con­struc­tion work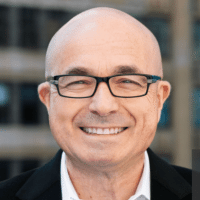 Je­re­mey Levin, Ovid
(Ed­i­tor's note: Four days af­ter we pub­lished this sto­ry, Ovid fol­lowed up to say that the Form D fil­ing was for the shares it is­sued to Take­da for their mi­nor­i­ty stake in the com­pa­ny af­ter strik­ing a 50/50 deal on de­vel­op­ing one of Take­da's pro­grams. "At the time you reached out, we were con­strained by our agree­ment with Take­da from dis­cussing the num­bers you re­port­ed," he not­ed in an e-mail to me. "Af­ter speak­ing with Take­da, we can now tell you that the $25.8m was not in con­nec­tion with a fi­nanc­ing. The shares were is­sued to Take­da in con­nec­tion with our li­cense of OV935. We did not re­ceive any cash.")
Last week, as the ex­ec­u­tive team at Ovid Ther­a­peu­tics was wrap­ping up a deal to join forces with Take­da on a new de­vel­op­ment pro­gram, the New York-based biotech was al­so qui­et­ly prep­ping a fil­ing on its lat­est cap­i­tal raise.
Just as the Take­da deal was an­nounced, Ovid was get­ting ready to file a Form D out­lin­ing a $25.8 mil­lion fundrais­ing.
The com­pa­ny tells me that they're stay­ing mum about this lat­est de­vel­op­ment, which comes 18 months af­ter a $75 mil­lion raise to fund clin­i­cal tri­al work on their lead drug, OV101, in-li­censed from Lund­beck.
The more re­cent deal with Take­da, adding a 50/50 joint ven­ture to de­vel­op a new drug for rare epilep­tic en­cephalopathies, fits in­to their plan to scour glob­al pipelines to find new drugs for neu­rol­o­gy.
CEO Je­re­my Levin, oust­ed from a trou­bled Te­va in 2013, made his rep do­ing busi­ness de­vel­op­ment deals for Bris­tol-My­ers Squibb dur­ing the fa­mous "String of Pearls" era. Now, he's gath­er­ing pearls for his own com­pa­ny, which he plans to build in­to an in­dus­try pow­er­house af­ter many Big Phar­ma play­ers dropped out of the CNS field fol­low­ing a rash of fail­ures.
There's no telling how much Ovid plans to raise for the cur­rent round now in play. But he has a siz­able syn­di­cate back­ing him.
Fi­deli­ty Man­age­ment and Re­search Com­pa­ny led the last round in 2015, with help from Cowen Pri­vate In­vest­ments, Sanofi-Gen­zyme BioVen­tures, Tekla Cap­i­tal Man­age­ment, Sphera Glob­al Health­care Fund, Jen­ni­son As­so­ci­ates (on be­half of cer­tain clients), Red­mile Group, and Cor­morant As­set Man­age­ment, as well as some undis­closed "blue chip mu­tu­al funds and lead­ing life sci­ences in­vestors." Ex­ist­ing Ovid in­vestors, in­clud­ing Dou­ble­Line Eq­ui­ty Health­care Fund, al­so par­tic­i­pat­ed.
"There are oth­er com­pa­nies we are talk­ing to," Levin told me last week. And pipeline build­ing and de­vel­op­ment isn't cheap. Ovid plans to dou­ble the size of its staff this year, adding a new group it's build­ing in Cam­bridge, MA to work with Take­da.