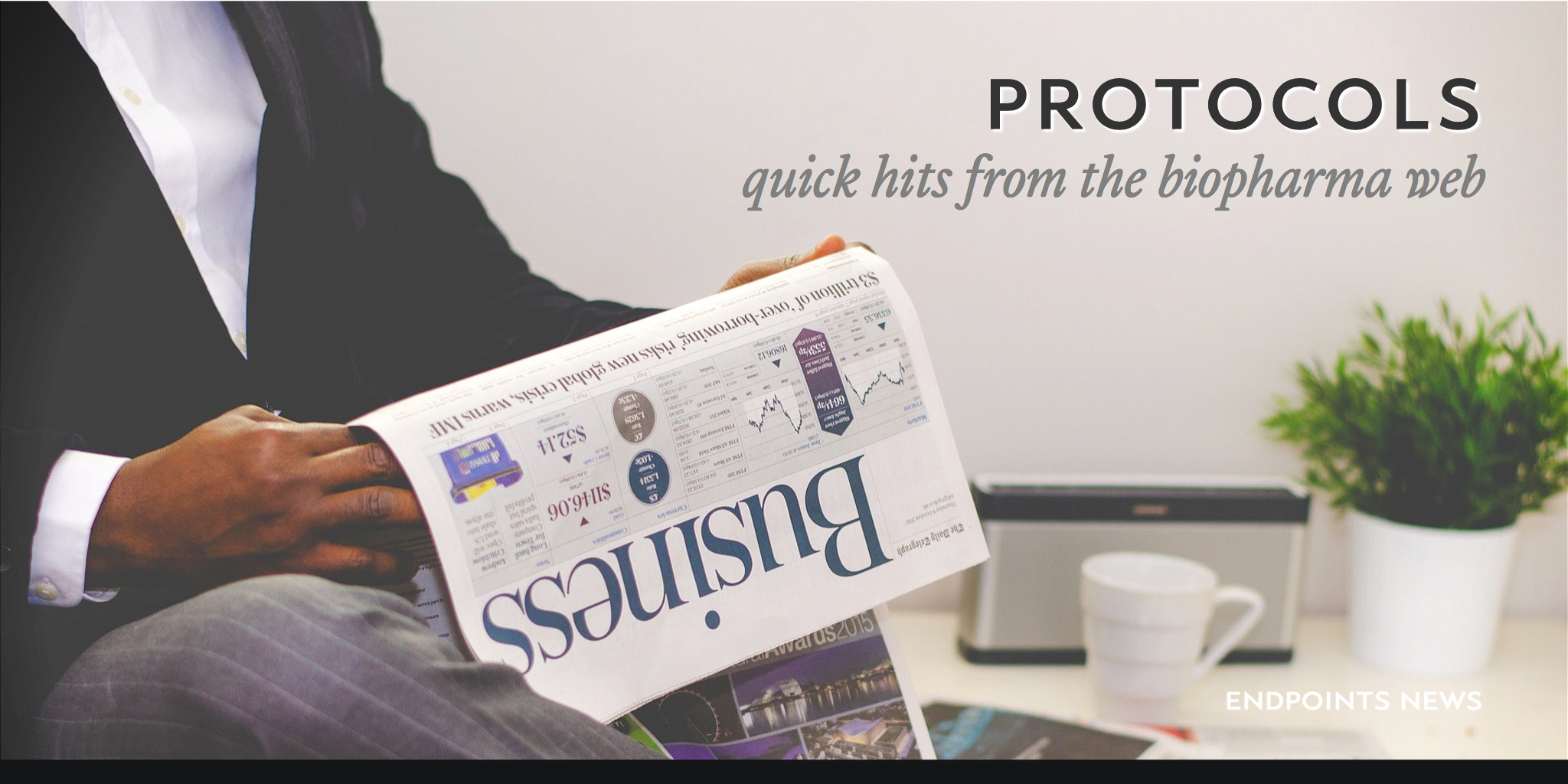 Re­cro shares tank on FDA's CRL; Prothena ax­es more than half of staff; No­vo inks $200M deal with Epi­gen
→ Hard on the heels of the dis­as­trous fail­ure of its lead pro­gram, Prothena $PR­TA is ax­ing 57% of its staff, ac­count­ing for 63 jobs. CEO Gene Kin­ney says he wants to con­serve his re­sources for the neu­ro­sciences work still in the pipeline.
→ Shares of Re­cro Phar­ma $REPH tanked this morn­ing, drop­ping more than 50% af­ter the FDA hand­ed the com­pa­ny a re­jec­tion of its painkiller IV meloxi­cam. Ac­cord­ing to Re­cro, reg­u­la­tors weren't con­vinced by their pack­age, not­ing that "da­ta from ad hoc analy­ses and se­lec­tive sec­ondary end­points sug­gest that the anal­gesic ef­fect does not meet the ex­pec­ta­tions of the FDA." Re­cro plans to find a way for­ward at the FDA.
→ No­vo Nordisk $NO­VO has stepped up with a $200 mil­lion deal to col­lab­o­rate with San Diego-based Epi­gen Bio­sciences on their LPA1 re­cep­tor an­tag­o­nist EPGN696 for di­a­bet­ic and chron­ic kid­ney dis­eases. That's the to­tal for the up­front and mile­stones. Epi­gen is al­so el­i­gi­ble for roy­al­ty pay­ments in the deal.