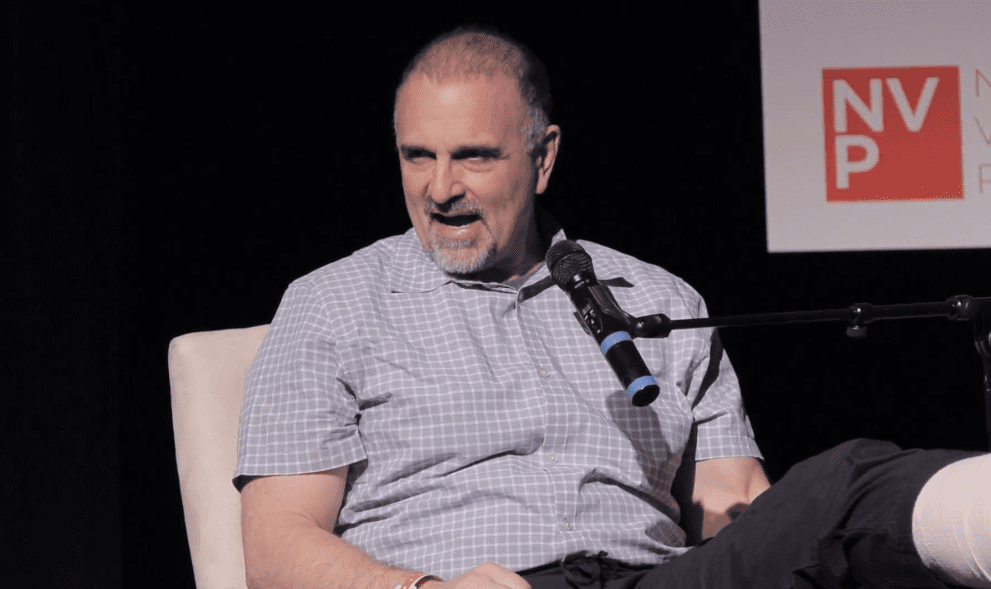 George Yancopoulos, Columbia via Youtube
Re­gen­eron joins the hunt for an­ti­bod­ies to fight a brew­ing pan­dem­ic as re­searchers whip up new tri­als for an­tivi­rals
Count Re­gen­eron as the lat­est big bio­phar­ma com­pa­ny to pitch in on find­ing a ther­a­py to com­bat the Wuhan virus.
Health and Hu­man Ser­vices said on Tues­day that they'll be work­ing with Re­gen­eron to use its an­ti­body plat­form tech — one of the best in the world — to hunt for a ther­a­py to fight the lethal virus. This is an ex­pan­sion of a joint project they set up a lit­tle more than 2 years ago to hunt for an­ti­bod­ies that worked against Ebo­la and 9 oth­er virus­es, in­clud­ing flu virus­es.
The news from Re­gen­eron fol­lows Gilead's high-pro­file an­nounce­ment that it's test­ing its ex­per­i­men­tal an­tivi­ral remde­sivir to see how it works on the Wuhan virus fol­low­ing some suc­cess with MERS and SARS, which are re­lat­ed to the Wuhan virus now clos­ing down trav­el links be­tween Chi­na and the rest of the world.
Re­gen­eron CSO George Yan­copou­los said in a state­ment that their tech plat­form puts them in a po­si­tion "to re­spond quick­ly and ef­fec­tive­ly to new pathogens." He cit­ed some pos­i­tive re­sults for their Ebo­la pro­gram last year in an­nounc­ing the new deal with HHS.
A spokesper­son for the big biotech tells me the hunt is now on for new an­ti­bod­ies us­ing their Ve­locIm­mune rapid re­sponse tech­nolo­gies while check­ing the li­brary to see if any of the an­ti­bod­ies they have on hand could be used.
Biotech start­up Vir has al­so joined the hunt to find an­ti­bod­ies against the virus. And there are al­so re­ports of a string of new clin­i­cal stud­ies test­ing HIV and flu med com­bos — most promi­nent­ly in­clud­ing lopinavir and ri­ton­avir, along with os­eltamivir. And Ab­b­Vie has re­port­ed­ly been do­nat­ing its HIV drug Kale­tra to the cause in Chi­na.
Bio­Cen­tu­ry ran a list of 9 stud­ies now un­der­way in Chi­na.
A num­ber of de­vel­op­ers like Cure­Vac and Mod­er­na — work­ing with the NIH — have jumped in­to the race to de­vel­op a vac­cine against the Wuhan virus. But ex­perts say that could eas­i­ly take more than a year to get a jab that could be put in­to use around the world.
At last count Tues­day morn­ing the epi­dem­ic in Chi­na had claimed 427 lives, with more than 20,000 cas­es as Pres­i­dent Xi Jin­ping de­clared a "peo­ple's war" against the virus. One per­son died in Hong Kong, an­oth­er in the Philip­pines and cas­es have been re­port­ed in dozens of coun­tries around the world. And a num­ber of ex­perts say that a glob­al pan­dem­ic ap­pears all but in­evitable.