Re­searchers plot a course in­to PhI­II af­ter an­oth­er Alzheimer's drug flunks a key test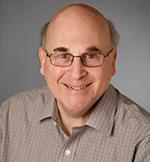 Paul Aisen
An­oth­er big Alzheimer's drug study has foundered in the clin­ic, but it's be­ing po­si­tioned for Phase III in any case.
This time the fail­ure be­longs to Toya­ma Chem­i­cal, a sub­sidiary of Fu­ji­film, which wound up re­cruit­ing close to 500 pa­tients with a mild-to-mod­er­ate form of the dis­ease for the tri­al.
Ac­cord­ing to the com­pa­ny, the drug failed the pri­ma­ry end­point and the sec­on­daries, prov­ing un­able to do any bet­ter than a place­bo in im­prov­ing cog­ni­tion or func­tion. But, re­searchers say they tracked a ben­e­fit in a key bio­mark­er for tau on the high dose while spot­ting an im­prove­ment among ear­li­er-stage pa­tients in a post hoc analy­sis of the da­ta.
Back­ers of this drug be­lieve that it can in­flu­ence lev­els of tau as well as amy­loid be­ta, a one-two ther­a­py tar­get­ing two big cul­prits be­hind the dis­ease. And Toya­ma wants to take it in­to Phase III to find out how a bet­ter de­signed tri­al can work.
That has not proven to be a win­ning for­mu­la in the past, with 15 years of piv­otal fail­ures to prove it. But Toya­ma, like oth­ers in the field, be­lieve that what they have learned from their fail­ures can pave the way to suc­cess.
The study was launched by Paul Aisen back in 2014, well be­fore his group split away from UC San Diego and de­fect­ed to USC. Aisen has played a lead­ing role in some of the biggest flops in the busi­ness, in­clud­ing his out­spo­ken sup­port for Eli Lil­ly's solanezum­ab, which failed a slate of late-stage stud­ies. Ac­cord­ing to Fu­ji­film, the orig­i­nal pre­clin­i­cal work on T-817MA was done by Rudy Tanzi, a Har­vard pro­fes­sor who claimed in 2014 to have fig­ured out a new ap­proach to re­search­ing Alzheimer's drugs that would de­liv­er a win­ner in the clin­ic.
Tanzi him­self is the sci­en­tif­ic founder of Prana Biotech­nol­o­gy $PRAN, a tiny com­pa­ny with a mar­ket cap of on­ly $22 mil­lion that claimed to see great suc­cess in a failed Phase II study of a nov­el Alzheimer's drug in­spired by Tanzi's work on the role of zinc and cop­per bal­ances.
Tanzi re­spond­ed to our sto­ry in a com­ment:
For the record, I nev­er in any fo­rum pub­licly or pri­vate­ly "claimed to see great suc­cess on a failed Phase II" Alzheimer's tri­al with PBT2. Per­haps you're re­fer­ring to the Hunt­ing­ton's dis­ease tri­al where I was im­pressed by the ef­fects of PBT2 on ex­ec­u­tive func­tion, while ac­knowl­edg­ing that the over­all tri­al failed. I will al­so say re­gard­ing Alzheimer's dis­ease that I was en­cour­aged enough by the re­sults for PBT2 in low­er­ing se­nile plaque counts (in the treat­ment group) to con­tin­ue be­liev­ing, as I do to­day, that this drug may po­ten­tial­ly be use­ful for pre­vent­ing and treat­ing Alzheimer's. It is cur­rent­ly on par­tial clin­i­cal hold by the FDA.