Rich Hey­man's Metacrine tacks on an­oth­er $65M to tack­le a su­pe­ri­or NASH drug
Just six months af­ter un­wrap­ping its B round to push a NASH drug through the clin­ic, San Diego's Metacrine is ramp­ing up ef­forts to­wards that cause with a $65 mil­lion in­fu­sion of cash.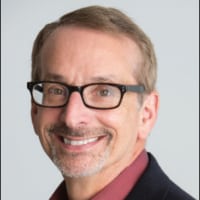 Rich Hey­man
The mon­ey comes from a long list of new in­vestors led by Ven­rock, and it brings the start­up's to­tal VC haul to $125 mil­lion since its 2015 found­ing. The com­pa­ny was co-found­ed by se­r­i­al en­tre­pre­neur Rich Hey­man — the man be­hind Aragon and Ser­agon, which both sold for over $1 bil­lion in the span of one year — and Ronald Evans, the Salk sci­en­tist be­hind a slew of biotech com­pa­nies, in­clud­ing Lig­and Phar­ma­ceu­ti­cals and the re­cent­ly ac­quired Mi­to­bridge. Both Evans and Hey­man are still in­volved with Metacrine: Hey­man is chair­man, while Evans sits on the board.
Metacrine is tack­ling ther­a­pies in liv­er, gas­troin­testi­nal and meta­bol­ic dis­eases, with a lead NASH pro­gram called MET409.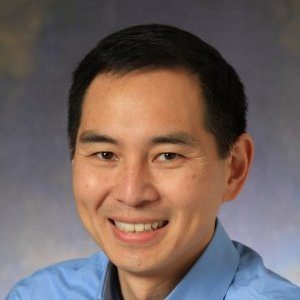 Ken Song
The com­pa­ny's CEO, Ken Song, who's led Metacrine for just un­der two years now, told me late last year he's acute­ly aware of the need to dif­fer­en­ti­ate from oth­er play­ers pur­su­ing NASH.
"This is prob­a­bly one of the most com­pet­i­tive ar­eas in biotech right now," Song said. "It's an enor­mous dis­ease in­di­ca­tion, and there's no ap­proved ther­a­pies in the space. Those two fac­tors are dri­ving a lot of in­ter­est. Every week there's an­oth­er new an­gle or new tar­get."
The start­up's shtick is not to find a brand new tar­get to take down NASH. In­stead, Song said the com­pa­ny is fo­cus­ing on the on­ly clin­i­cal­ly-val­i­dat­ed tar­get in the space: the Far­ne­soid X Re­cep­tor. FXR is a nu­clear hor­mone re­cep­tor, which is a class of pro­teins Evans hap­pens to be an ex­pert in.
The tar­get has been val­i­dat­ed by In­ter­cept, a com­pa­ny that's in its own Phase III tri­al in­volv­ing a bile acid FXR ag­o­nist in NASH. But Song said this ap­proach ap­pears to come with some un­want­ed side ef­fects for pa­tients: itch­i­ness and a boost to their LDL cho­les­terol.
Metacrine has ideas on what's caus­ing both side ef­fects: the bile acid. So the com­pa­ny plans to try out a non-bile acid FXR ag­o­nist in hopes to re­solve the is­sues.
The com­pa­ny plans to use cash from this re­cent round to fi­nance MET409's progress in the clin­ic, with a Phase I study set for ear­ly 2019. Metacrine al­so has plans for ap­pli­ca­tions in IBS-D, and in­flam­ma­to­ry bow­el dis­ease, and to ex­pand its pipeline through some in­ter­nal dis­cov­ery work.
"The strong in­ter­est from high-qual­i­ty in­vestors fur­ther val­i­dates the po­ten­tial of MET409 for treat­ing liv­er and gas­troin­testi­nal dis­eases," Song said in a state­ment. "We have pur­pose­ful­ly de­signed an in­dus­try lead­ing FXR ag­o­nist port­fo­lio with the po­ten­tial for best-in-class ther­a­py in NASH and first-in-class ther­a­pies for IBS-D and IBD."