Roche adds a stel­lar round of piv­otal da­ta on Hem­li­bra, look­ing to ex­pand its mar­ket for a po­ten­tial mega-block­buster
Roche just rolled out a slate of new da­ta that once again show why Hem­li­bra has roiled the fu­ture of one of Shire's big ther­a­peu­tic fran­chis­es.
In­ves­ti­ga­tors have col­lect­ed new late-stage da­ta on the drug demon­strat­ing a dra­mat­ic re­duc­tion in bleed­ing for a swath of he­mo­phil­ia pa­tients, amp­ing up an­a­lysts' ex­pec­ta­tions for the drug to be­come the next stan­dard of care in he­mo­phil­ia.
The da­ta came from two sep­a­rate Phase III tri­als that are in­tend­ed to eval­u­ate the drug in non-in­hibitor pa­tients — those who haven't de­vel­oped re­sis­tance to fac­tor re­place­ment ther­a­py — and on a month­ly dos­ing sched­ule, re­spec­tive­ly. In HAVEN 3, when com­pared to pa­tients who re­ceived no pro­phy­lax­is, those who got Hem­li­bra every week or every two weeks showed a 96% and 97% re­duc­tion in treat­ed bleeds (p<0.0001 for both fig­ures). And through an in­tra-pa­tient com­par­i­son among a sub­set of pa­tients who pre­vi­ous­ly re­ceived fac­tor VI­II pro­phy­lax­is, Roche not­ed a 68% re­duc­tion ((p<0.0001) in treat­ment bleeds.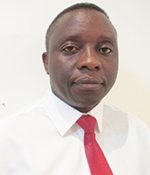 John­ny Mahlangu
An ap­proval in this in­di­ca­tion would mark a ma­jor mar­ket op­por­tu­ni­ty for Hem­li­bra, which first got ap­proved for pa­tients with in­hibitors. But Roche has not been shy about its am­bi­tions to go af­ter Shire's prized fac­tor re­place­ment fran­chise, and an­a­lysts have pegged peak sales es­ti­mates of the block­buster-to-be at $5 bil­lion.
Take­da, though, hasn't hes­i­tat­ed in of­fer­ing a big pre­mi­um to com­plete its planned buy­out of Shire $SH­PG.
"Even with cur­rent pro­phy­lac­tic treat­ments, many peo­ple with he­mo­phil­ia A con­tin­ue to have bleeds that can lead to long-term joint dam­age, and there is a need for more treat­ment op­tions," said John­ny Mahlangu of the Uni­ver­si­ty of the Wit­wa­ter­srand and NHLS, Jo­han­nes­burg, South Africa.
In a lengthy state­ment, Roche al­so tout­ed ze­ro treat­ed bleeds for 55.6% of pa­tients who re­ceived week­ly in­jec­tions and 60% of those treat­ed every two weeks. In the group treat­ed with no pro­phy­lax­is, the rate was 0%.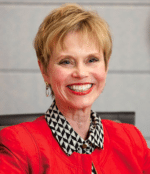 San­dra Horn­ing
Haven 4 of­fered a look at Hem­li­bra's ef­fi­ca­cy as a month­ly treat­ment, re­gard­less of pa­tient sta­tus vis-a-vis fac­tor VI­II in­hibitors. In the sin­gle-arm study — which en­rolled 48 pa­tients aged 12 or old­er and gave them Hem­li­bra every four weeks — 56.1% ex­pe­ri­enced ze­ro treat­ed bleeds and 90.2% had three or few­er.
"These new piv­otal da­ta show that Hem­li­bra con­trolled bleeds in peo­ple with he­mo­phil­ia A, while of­fer­ing the flex­i­bil­i­ty of less fre­quent sub­cu­ta­neous dos­ing op­tions," said San­dra Horn­ing, CMO and head of glob­al prod­uct de­vel­op­ment. "With this da­ta, we now have pos­i­tive re­sults from all four of our Phase III tri­als that re­in­force the over­all ef­fi­ca­cy and safe­ty of Hem­li­bra and its po­ten­tial to im­prove care for all peo­ple with he­mo­phil­ia A."
Key ques­tions about safe­ty linger, which could af­fect pa­tients and physi­cians al­ready on a dif­fer­ent treat­ment re­gard­ing whether to switch to Hem­li­bra. Yet, re­cent re­ports about deaths among pa­tients tak­ing Hem­li­bra (which Roche says were all un­re­lat­ed to the drug) have not stopped the FDA from hand­ing it break­through ther­a­py sta­tus as a treat­ment for pa­tients with­out fac­tor VI­II in­hibitors, which trans­lates to speedy re­view by the reg­u­la­tors.