Roche, Io­n­is her­ald a big win in ear­ly-stage Hunt­ing­ton's dis­ease tri­al, demon­strate dis­ease mod­i­fy­ing po­ten­tial
Io­n­is $IONS and its part­ners at Roche have un­veiled the bio­mark­er da­ta from a Phase I/II study that re­cent­ly drove the phar­ma gi­ant to fol­low through with a $45 mil­lion pay­ment to op­tion rights to IO­N­IS-HTT Rx (RG6042).
Re­searchers said Thurs­day evening they tracked a mean re­duc­tion of 40% in mu­tant hunt­ingtin pro­tein at the two high­est dos­es of the ther­a­py. Some pa­tients saw up to 60% re­duc­tions. And that, they add, is a first for any Hunt­ing­ton's drug. It's that tox­ic pro­tein that lays waste to neu­rons in the brain, caus­ing a se­vere neu­rode­gen­er­a­tive dis­ease marked by de­clin­ing mus­cle co­or­di­na­tion and cog­ni­tive abil­i­ties, which typ­i­cal­ly slow­ly kills pa­tients over a course of 20 years.
If they're right, the de­vel­op­ers are on track to the first po­ten­tial drug that could change the course of the dis­ease, though some steep hur­dles on safe­ty and ef­fi­ca­cy re­main to be cleared.
The re­search team add the dose de­pen­dent re­sponse demon­strat­ed that mu­tant pro­tein lev­els were still on the de­cline af­ter the last read­out, rais­ing ex­pec­ta­tions that they can do even bet­ter. An open-la­bel ex­ten­sion of the study is un­der­way. Roche has now tak­en con­trol of the drug and is re­spon­si­ble for mount­ing a piv­otal tri­al.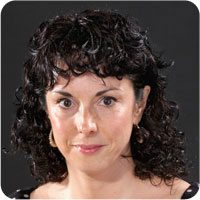 Sarah Tabrizi
Roche first signed on to work with Io­n­is on this drug back in 2013.
Io­n­is has been on an up­swing re­cent­ly, buoyed by roy­al­ties from Spin­raza. The biotech al­so has two drugs un­der re­view, in­clud­ing in­ot­ersen, which is wide­ly ex­pect­ed to get trounced on the mar­ket by Al­ny­lam's ri­val patisir­an. Still, no one was hold­ing back on the cel­e­bra­tion to­day.
"For near­ly twen­ty years, I have seen many fam­i­lies dev­as­tat­ed from loss­es to this pro­gres­sive neu­rode­gen­er­a­tive dis­ease. With IO­N­IS-HT­TRx (RG6042), the HD com­mu­ni­ty has new hope for a ther­a­py that can re­duce the cause of HD, and there­fore, may slow the pro­gres­sion and po­ten­tial­ly pre­vent the dis­ease in fu­ture gen­er­a­tions, which is tru­ly ground­break­ing," said Dr Sarah Tabrizi, pro­fes­sor of clin­i­cal neu­rol­o­gy, di­rec­tor of the Uni­ver­si­ty Col­lege Lon­don's Hunt­ing­ton's Dis­ease Cen­tre and the glob­al lead in­ves­ti­ga­tor on the study. "I look for­ward to a longer-term, larg­er study that can es­tab­lish the ben­e­fit of re­duc­ing the tox­ic mu­tant hunt­ingtin pro­tein in peo­ple with HD."