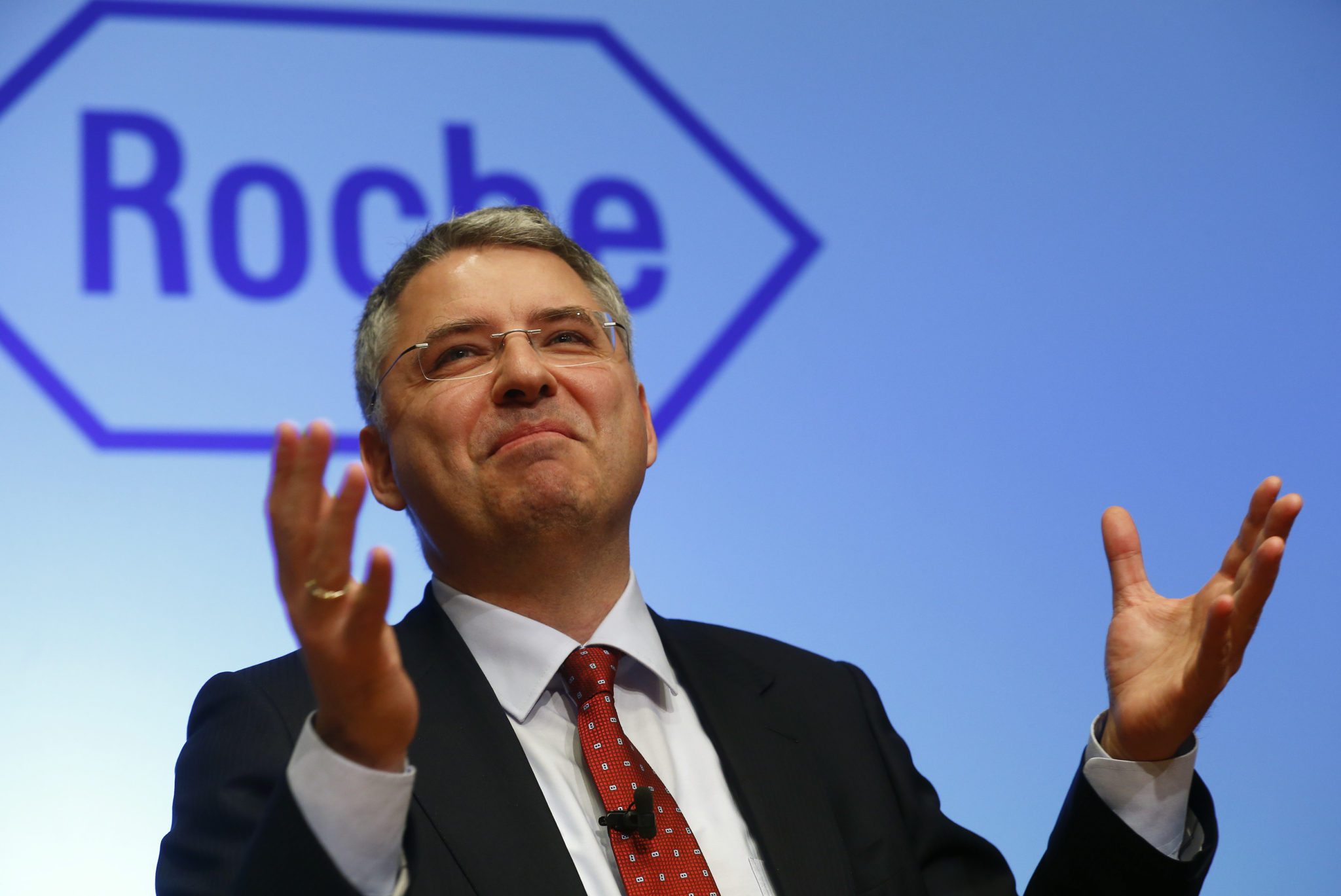 Roche CEO Severin Schwan (via Reuters)
Roche stays mum about FTC, CMA re­views as $4.3B Spark deal faces yet an­oth­er de­lay. What's up?
Just what ex­act­ly is hold­ing up Roche's $4.3 bil­lion ac­qui­si­tion of Spark Ther­a­peu­tics?
That's the ques­tion that Spark in­vestors are pon­der­ing as the Swiss drug­mak­er an­nounced ex­ten­sion #6 of their ten­der of­fer to let an­titrust watch­dogs from both sides of the At­lantic com­plete their re­views.
The new dead­line for Spark share­hold­ers is now Oc­to­ber 1.
The US Fed­er­al Trade Com­mis­sion be­gan its as­sess­ment soon af­ter the deal was an­nounced in Feb­ru­ary — a stan­dard prac­tice — but alarmed in­vestors by re­peat­ed re­quests for more in­for­ma­tion. And in June the UK Com­pe­ti­tion and Mar­kets Au­thor­i­ty launched their own probe, height­en­ing anx­i­ety about the fate of the deal and po­ten­tial di­vesti­tures.
While Roche has re­peat­ed­ly de­clined to com­ment on the na­ture of the re­views, a com­mon as­sump­tion is that reg­u­la­tors are wary of putting Roche's Hem­li­bra, a pro­phy­lac­tic treat­ment for he­mo­phil­ia A, and Spark's ex­per­i­men­tal gene ther­a­py for the dis­ease in the same hands.
In re­sponse to the last de­lay, Mani Foroohar of SVB Leerink told Bloomberg this dragged on episode has a "par­a­lyz­ing ef­fect" for any buy­ers in­ter­est­ed in gene ther­a­py M&A. "What would've been seen as a low ex­e­cu­tion risk, low reg­u­la­to­ry risk, straight­for­ward deal is sud­den­ly some­thing caught up for a year and a half, and you have to look at di­vest­ing," he said.
Hav­ing con­fi­dent­ly pre­dict­ed that the buy­out would close in the first half of 2019, Roche has since shift­ed the ex­pect­ed close date to the end of 2019. In­ter­nal­ly, Roche CEO Sev­erin Schwan has pre­pared for fur­ther de­lays by amend­ing the agree­ment to al­low for com­ple­tion by April 30, 2020.
The per­cent­age of shares al­ready ten­dered and re­ceived, which has hov­ered be­tween a fifth to a quar­ter of the to­tal, stands at 24.1% to­day.