Sam Kulka­rni takes the helm at CRISPR Ther­a­peu­tics as found­ing CEO steps down
Af­ter steer­ing CRISPR Ther­a­peu­tics to an IPO last year as the last of the big three gene edit­ing com­pa­nies to make the leap in­to the pub­lic mar­kets, found­ing CEO Rodger No­vak is step­ping down and hand­ing the reins over to the orig­i­nal chief busi­ness de­vel­op­ment of­fi­cer, Samarth Kulka­rni.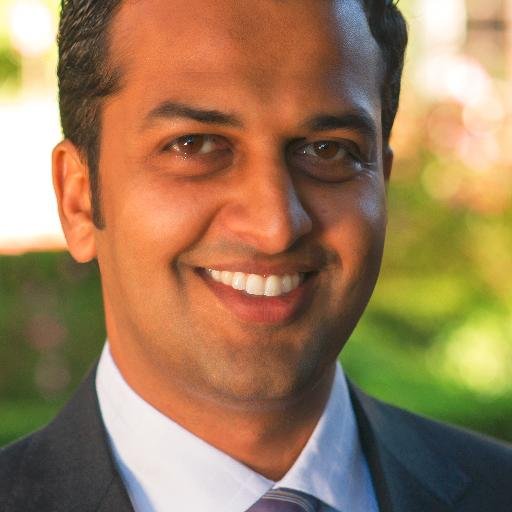 Sam Kulka­rni
There's no spe­cif­ic rea­son giv­en for No­vak's de­par­ture, oth­er than the gener­ic "per­son­al rea­sons" of­ten cit­ed dur­ing these kinds of change­ups. No­vak is stay­ing on the board.
But he's leav­ing just ahead of a key step for the com­pa­ny $CR­SP, which is look­ing to start a clin­i­cal pro­gram in β-tha­lassemia next year. CRISPR and its two chief ri­vals in the field — Ed­i­tas as well as In­tel­lia — have been jock­ey­ing for the pole po­si­tion in launch­ing the first hu­man stud­ies for gene edit­ing.
El­e­vat­ed to pres­i­dent last May, Kulka­rni played a big role in set­ting up high-pro­file col­lab­o­ra­tions with Bay­er — cre­at­ing the 50/50 start­up Case­bia — as well as Ver­tex. And just a few weeks ago the biotech — based in Switzer­land with a big re­search group in Cam­bridge, MA — tied the part­ner­ship knot with Marcela Maus, who runs the cel­lu­lar im­munother­a­py group at Mass Gen­er­al. She'll be us­ing the biotech's pi­o­neer­ing CRISPR/Cas9 tech to see how it works in build­ing a new-and-im­proved T cell ther­a­py — just as the orig­i­nal mod­els ap­pear poised to hit the mar­ket lat­er in the year.
"CRISPR Ther­a­peu­tics has be­come the pre­em­i­nent gene edit­ing com­pa­ny un­der Rodger's out­stand­ing di­rec­tion. We thank him for this lead­er­ship and look for­ward to his con­tin­ued con­tri­bu­tions with the board," said An­tho­ny Coles, chair­man of the board at CRISPR Ther­a­peu­tics.