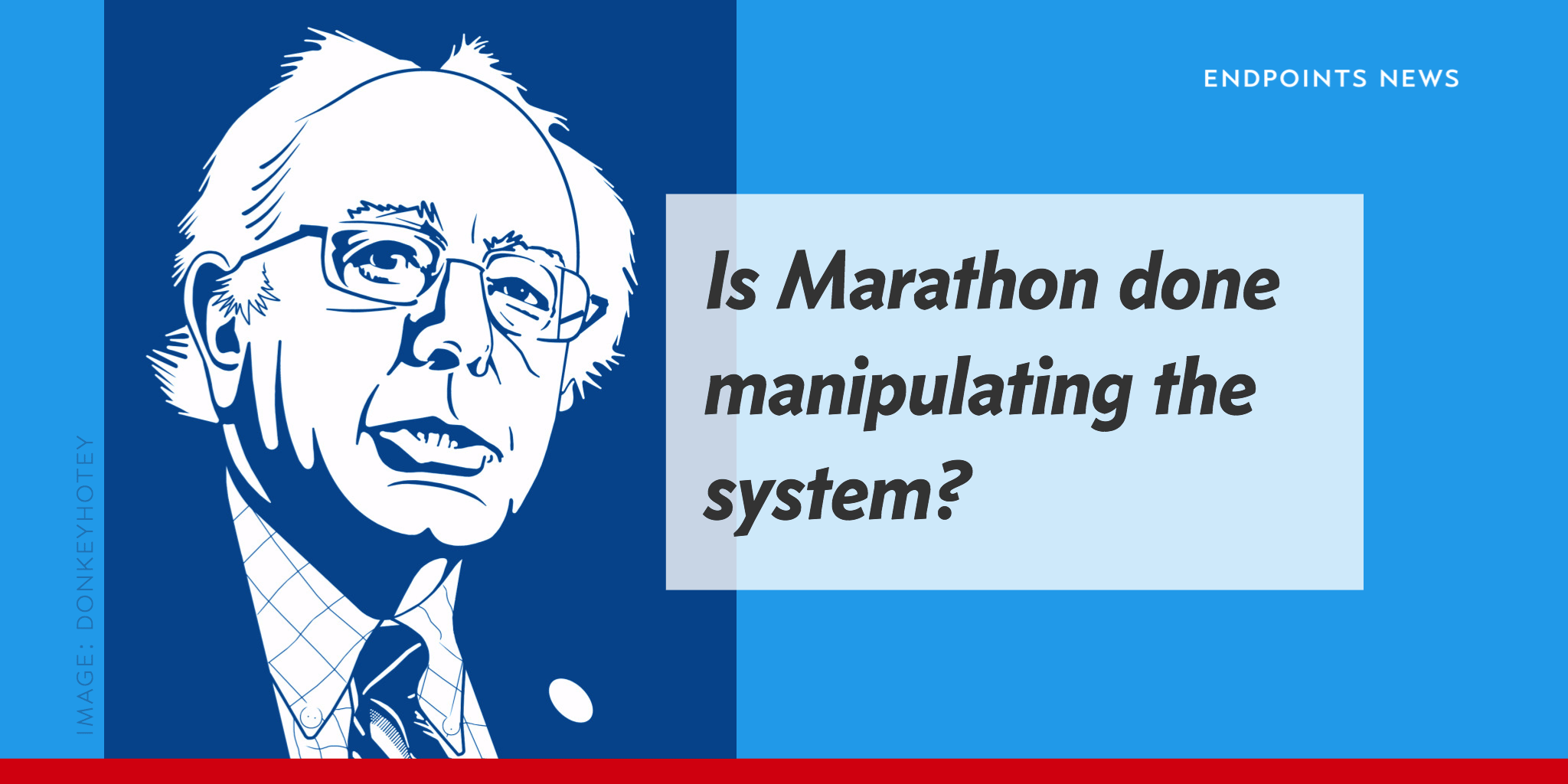 Sanders, Cum­mings prob­ing FDA's han­dling of Marathon af­ter a con­tro­ver­sial OK of old steroid for Duchenne MD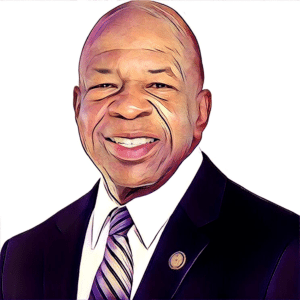 Rep. Eli­jah Cum­mings (D-MD)
Ver­mont Sen­a­tor Bernie Sanders and Rep. Eli­jah Cum­mings are tak­ing di­rect aim at the FDA to­day, crit­i­ciz­ing the agency for its red-car­pet treat­ment of Marathon Phar­ma­ceu­ti­cals as the bio­phar­ma com­pa­ny wound its way through the reg­u­la­to­ry re­view process, pick­ing up a lu­cra­tive ap­proval to use a cheap, gener­ic steroid as a high-priced brand­ed ther­a­py specif­i­cal­ly for Duchenne mus­cu­lar dy­s­tro­phy af­ter repack­ag­ing da­ta more than 20 years old.
The FDA has said be­fore that they sim­ply fol­lowed the rules in the way it han­dled this drug, OK'd as Em­flaza. But Sanders and Cum­mings, who has been lead­ing the charge in Con­gress to push Medicare to start ne­go­ti­at­ing drug prices, want to know if the FDA has a plan in mind to guard against com­pa­nies that want to game the sys­tem in search of big and easy prof­its. And they're ask­ing the FDA for records that could ex­plain Marathon's treat­ment, while point­ed­ly push­ing reg­u­la­tors to avoid a re­peat.
In ad­di­tion, the let­ter sug­gests that Marathon isn't done ma­nip­u­lat­ing the sys­tem. The com­pa­ny has al­so ob­tained an or­phan in­di­ca­tion for de­flaza­cort as a treat­ment for pe­di­atric arthri­tis, the law­mak­ers say, putting it on track to po­ten­tial­ly ex­tend its stretch of mar­ket ex­clu­siv­i­ty and en­hance the drug's fran­chise val­ue.
On Thurs­day morn­ing, though, Marathon an­nounced a sur­prise deal to sell de­flaza­cort to long­time Duchenne play­er PTC Ther­a­peu­tics for $140 mil­lion plus roy­al­ties. And the law­mak­ers may now have to shift their fo­cus as Marathon ex­ecs shun the spot­light. But the con­tro­ver­sy is un­like­ly to end, es­pe­cial­ly as PTC will now come up with a new price which is al­so like­ly to out­rage the Duchenne com­mu­ni­ty. And reg­u­la­tors will have to en­dure some ad­di­tion­al scruti­ny as well.
"A re­view of a num­ber of the doc­u­ments re­lat­ed to the orig­i­nal Uni­ver­si­ty of Rochester ap­pli­ca­tion for or­phan drug sta­tus and ear­li­er clin­i­cal tri­als has raised se­ri­ous ques­tions about FDA's de­ci­sion re­gard­ing Em­flaza…." they write in the let­ter. "The fact that FDA award­ed Marathon a PRV and or­phan drug sta­tus with­out the com­pa­ny con­duct­ing sig­nif­i­cant re­search of its own un­der­mines the goals of these in­cen­tives. What process­es does FDA have in place to en­sure pri­vate com­pa­nies are not ma­nip­u­lat­ing a sys­tem meant to in­cen­tivize re­search for treat­ments of ex­treme­ly vul­ner­a­ble pa­tient pop­u­la­tions?"
What fol­lows is a laun­dry list of ques­tions for act­ing com­mis­sion­er Stephen Os­troff, in­clud­ing:
— Is it stan­dard prac­tice for FDA to re­ly on 20-year-old ef­fi­ca­cy da­ta and, if so, how many times has this hap­pened in the last 15 years? If this is not a stan­dard prac­tice, is Em­flaza's ap­proval an ex­cep­tion?

— Did any FDA em­ploy­ees raise any con­cerns about grant­i­ng Marathon the ben­e­fits of or­phan drug sta­tus or a PRV (pri­or­i­ty re­view vouch­er) for Em­flaza? Please pro­vide copies of mem­os, e-mails, or records of any such cor­re­spon­dence or doc­u­men­ta­tion.
The law­mak­ers' staff al­so tracked the own­er­ship of the de­flaza­cort da­ta, not­ing that the work was orig­i­nal­ly fund­ed by Mar­i­on Mer­rell Dow, which merged, merged again and even­tu­al­ly wound up un­der the con­trol of Sanofi. From the let­ter:
— Giv­en this lengthy chain, what ev­i­dence did Marathon present to FDA re­gard­ing the in­tegri­ty of the decades-old ef­fi­ca­cy tri­al da­ta? What in­for­ma­tion does FDA have re­gard­ing how Marathon came to ob­tain the 1995 da­ta? Did FDA take any steps to ver­i­fy the va­lid­i­ty or in­tegri­ty of the chain of cus­tody of this in­for­ma­tion or ver­i­fy the old da­ta? Please ex­plain.
The law­mak­ers picked over a string of sto­ries on the is­sue, in­clud­ing ar­ti­cles I've writ­ten about the es­ti­mat­ed price of de­vel­op­ment and more.
So far, most of the heat gen­er­at­ed by the con­tro­ver­sy over Marathon's de­flaza­cort ap­proval has been di­rect­ed at the com­pa­ny and its CEO, Jeff Aronin. Sanders, an out­spo­ken crit­ic of the phar­ma in­dus­try's pric­ing prac­tices, is spear­head­ing a dif­fer­ent kind of at­tack to­day aimed at reg­u­la­tors who hand­ed Marathon every plum a de­vel­op­er could want. And he's clear­ly wrapped it in the kind of barbed lan­guage that would make it less like­ly for reg­u­la­tors to do it again, for an­oth­er com­pa­ny.
The sto­ry about Marathon and its cam­paign on de­flaza­cort has trig­gered a hot-tem­pered re­sponse among a va­ri­ety of De­mo­c­ra­t­ic law­mak­ers who see this as yet an­oth­er ex­am­ple of the kind of price goug­ing that a grow­ing list of bio­phar­ma com­pa­nies have en­gaged in. And this one is a stand­out.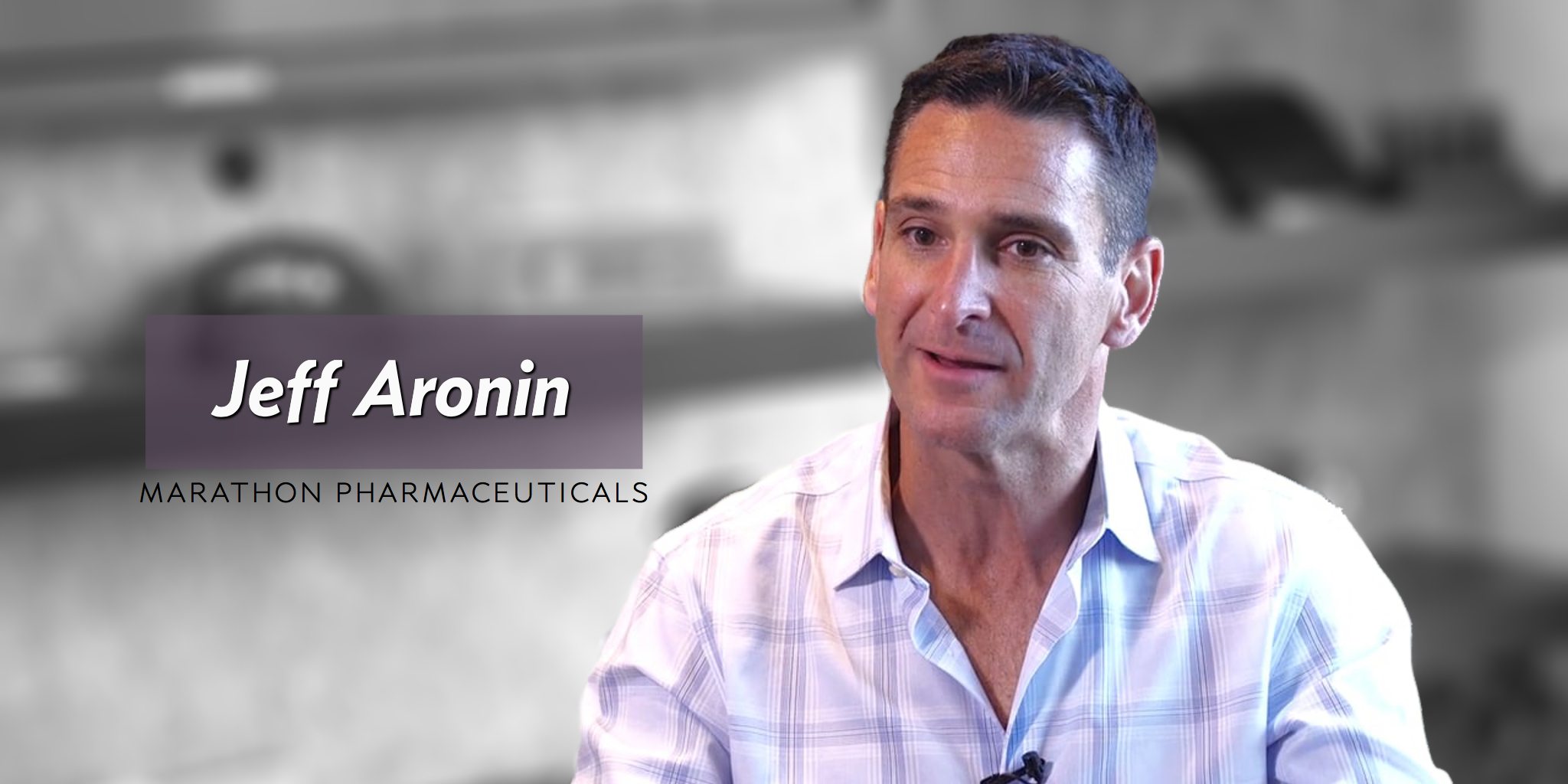 De­flaza­cort is an old steroid that's sold out­side the US for rheuma­toid arthri­tis and all the usu­al af­flic­tions as­so­ci­at­ed with steroid use. A num­ber of par­ents in the US have been buy­ing it from a UK sup­pli­er for about $1,000 a year, sat­is­fied that it's the best choice for strength­en­ing chil­dren crip­pled and even­tu­al­ly killed by Duchenne mus­cu­lar dy­s­tro­phy, par­tic­u­lar­ly as it's linked to less weight gain than ri­vals.
Marathon, though, priced de­flaza­cort at $89,000 a year af­ter the FDA ap­proved it, trig­ger­ing a tem­pest in the Duchenne com­mu­ni­ty. The com­pa­ny main­tained that it did the "heavy lift­ing" re­quired for a US ap­proval, cit­ing its re­search pro­gram and vow­ing that they would need years of sales to re­coup their in­vest­ment. But the tri­al ex­perts we talked to came up with de­vel­op­ment bud­gets that would make this drug quick­ly prof­itable, even with just a frac­tion of the mar­ket.
Along the way, the FDA re­ward­ed Marathon with some ma­jor ad­van­tages. There was an or­phan des­ig­na­tion, which comes with sev­en years of mar­ket ex­clu­siv­i­ty. There was al­so a pri­or­i­ty re­view vouch­er which can now be sold for more than $100 mil­lion — the vouch­ers, which can cut four months off of any drug re­view, have fetched as much as $350 mil­lion — which could eas­i­ly be enough to pay for the en­tire de­vel­op­ment pro­gram by it­self.
The out­cry has forced Marathon to pull back, at least tem­porar­i­ly paus­ing the launch of de­flaza­cort while talk­ing it over with mem­bers of the close­ly-knit Duchenne com­mu­ni­ty. It's un­like­ly, though, that it can come up with a price like­ly to sat­is­fy par­ents al­ready pay­ing a dis­count price for over­seas sup­plies.
The FDA in the past has said that it han­dled this case as it would any oth­er, guid­ed by the rules laid out by Con­gress. Sanders, though, says the FDA got played, and he wants it to stop.
Pres­i­dent Trump re­cent­ly named Scott Got­tlieb as the head of the FDA. And if he gets the Sen­ate nod, as ex­pect­ed, he can set­tle in with a con­tro­ver­sy sit­ting on his desk.