Sanofi/Re­gen­eron's one-two punch on PC­SK9 price and health da­ta wins a key con­vert as Ex­press Scripts cre­ates ex­clu­sive for­mu­la­ry deal
Just 7 weeks af­ter Sanofi $SNY and Re­gen­eron $REGN flagged piv­otal da­ta on a clear mor­tal­i­ty ben­e­fit to be had from its PC­SK9 car­dio drug Pralu­ent, they're back with a chum­my pub­lic self­ie with Ex­press Scripts that swaps a new dis­count price in ex­change for a pledge to dis­man­tle any hur­dles that could pre­vent the PBM's 20 mil­lion mem­bers from tak­ing ad­van­tage of it.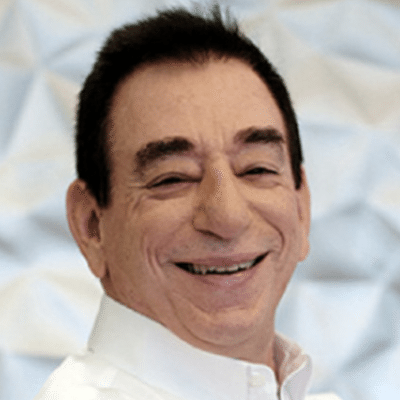 Len Schleifer
No­body's talk­ing specifics here, but in March Sanofi/Re­gen­eron pledged to cut its price to $4,460 to $7,975 a year for pay­ers who are will­ing to stop throw­ing up road­blocks to this drug, drop­ping to a price that on the low end is not much high­er than the $10-a-day cost of the old gen­er­a­tion of statins be­fore they went gener­ic. At the high end, it still marks a sharp drop from the $14,000 whole­sale price that had been the mar­ket stan­dard used to peg dis­counts against.
Salt­ing that deal with new mor­tal­i­ty ben­e­fits from longterm use, a goal that elud­ed ri­val Am­gen, ap­pears to be enough for at least one of the most promi­nent phar­ma­cy play­ers to see their way through to drop­ping the com­plex ap­proval process that made this drug a non­event on the bot­tom line. Ex­press Scripts is giv­ing Sanofi/Re­gen­eron an ex­clu­sive place on their for­mu­la­ry — take that, Am­gen — with a pledge to pass along the sav­ings to its mem­bers through low­er out-of-pock­et ex­pens­es.
The blunt Re­gen­eron CEO Len Schleifer said the deal was "de­signed to break the grid­lock so that Pralu­ent is fi­nal­ly able to reach pa­tients most in need. U.S. car­di­ol­o­gists have ex­pe­ri­enced un­prece­dent­ed chal­lenges in se­cur­ing ac­cess for Pralu­ent for pa­tients who were clear­ly ap­pro­pri­ate, but were de­nied cov­er­age. This agree­ment sets a new stan­dard in in­dus­try and pay­er col­lab­o­ra­tion that we hope will serve as a mod­el for how to make in­no­v­a­tive med­i­cines more ac­ces­si­ble and af­ford­able."
And ICER chief Steven Pear­son of­fered his en­dorse­ment, hap­py to see some re­al ne­go­ti­at­ing on price and ac­cess. He not­ed:
Fol­low­ing a decades-long trend to­ward dys­func­tion and fin­ger-point­ing, the US health care sys­tem is be­gin­ning to ad­dress its drug pric­ing prob­lem through the emer­gence of a 'grand bar­gain.' When a man­u­fac­tur­er is will­ing to re­spon­si­bly price an in­no­v­a­tive med­i­cine in line with its clin­i­cal ben­e­fits, pay­ers should rec­i­p­ro­cate by re­mov­ing the hur­dles that can pre­vent pa­tients from get­ting the drug.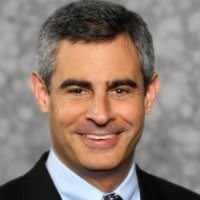 Mike Suesser­man
Sanofi/Re­gen­eron and Am­gen have been duk­ing it out over who owns the patents on PC­SK9, but both have been es­sen­tial­ly side­lined by pay­ers' per­sis­tent re­fusal to hit a green light on these drugs. With physi­cians star­ing at a pile of pa­per­work and re­peat­ed de­nials, these com­pa­nies nev­er had a chance at the orig­i­nal high price they want­ed to fetch. Re­al­i­ty dawned slow­ly, but the sun is com­ing up on a field that a host of an­a­lysts still res­olute­ly be­lieves is a block­buster mar­ket in the mak­ing.
"We've been out on the mar­ket close to three years," says Mike Suesser­man, VP of the car­diometa­bol­ic and opthamol­o­gy busi­ness unit at Re­gen­eron. They've seen lots of feed­back along the way and iden­ti­fied what the crit­i­cal hur­dles are. This deal, he says, ad­dress­es those hur­dles.
"In that sense I think it's a huge leap for­ward."
You can bet that more such leaps for­ward are in the works as Am­gen looks to strike back on the phar­ma­cy front.