Sarep­ta leads off Duchenne MD gene ther­a­py study with a 'home run' on ef­fi­ca­cy — but can they de­liv­er in 2 years?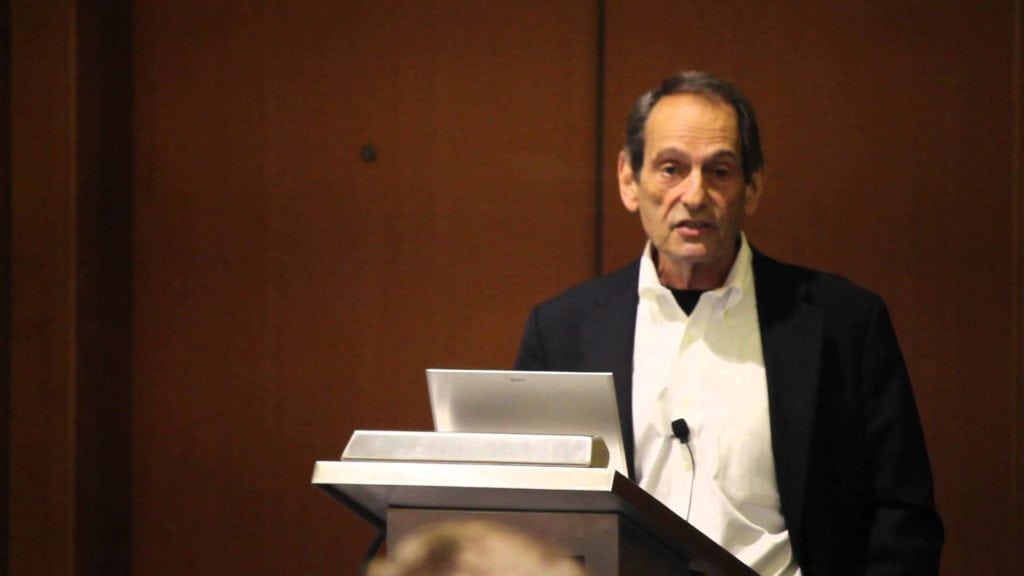 Sarep­ta $SRPT has leaped out in­to the front of the race to de­vel­op a once-and-done gene ther­a­py for Duchenne mus­cu­lar dy­s­tro­phy.
With their R&D day in full swing Tues­day, com­pa­ny ex­ecs and the se­nior re­searcher on their ground­break­ing hu­man gene ther­a­py study post­ed a first look at the promis­ing re­sults seen in three young pa­tients who re­ceived treat­ments in a small study with no con­trol which will in­volve a to­tal of 12 boys. The da­ta are very ear­ly, but the im­me­di­ate re­sponse seen in the first few months has in­spired the com­pa­ny to be­lieve that it is on the right track to get a new ther­a­py to these pa­tients in as lit­tle as two years — pro­vid­ed all the stars align in its fa­vor.
"If you were me, look­ing un­der the mi­cro­scope, you would be so amazed you wouldn't sleep at night," says Jer­ry Mendell, the not­ed gene ther­a­py ex­pert at Na­tion­wide Chil­dren's Hos­pi­tal in Colum­bus, OH who is lead­ing the project.

Doug In­gram
CEO Doug In­gram called the re­sults a "home run" dur­ing a pre­view of to­day's pre­sen­ta­tion. Look­ing over the time­line, In­gram told me that it was con­ceiv­able that they would be ready to roll with a ther­a­py in 24 months, but that would re­quire a near per­fect ex­e­cu­tion of the plan, with no nasty sur­pris­es.
That doesn't hap­pen very of­ten in biotech. But they're try­ing. Hard.
Baird's Bri­an Sko­r­ney called it "amaz­ing," and the mar­ket agreed. The stock, which has been climb­ing north steadi­ly over the past few months, rock­et­ed up 56%.
The main goal of this first hu­man study is safe­ty, but in­ves­ti­ga­tors al­so tracked how each of the first three boys in a co­hort of six boys aged 4 to 7 re­spond­ed based on some well un­der­stood bio­mark­ers. And while the num­bers rep­re­sent on­ly three pa­tients, small num­bers and ini­tial re­sults like this are key in gene ther­a­py — with the caveat that there's a ton of ad­di­tion­al work that needs to be done to prove that the ben­e­fits are life-chang­ing for the boys and durable for years to come.
The first pic­ture looks stel­lar, eas­i­ly out­strip­ping ex­pec­ta­tions.
Here's what Mendell has been los­ing sleep over, for good rea­sons:
• Mean gene ex­pres­sion, as mea­sured by per­cent­age of mi­cro-dy­s­trophin pos­i­tive fibers was 76.2% and the mean in­ten­si­ty of the fibers was 74.5% com­pared to nor­mal con­trol. Break­ing that down on a pa­tient-by-pa­tient ba­sis the per­cent­ages on mi­cro-dy­s­trophin ex­pres­sion in mus­cle fibers demon­strat­ed some vari­abil­i­ty, rang­ing from a low of 59% to 83%, while the per­cent­age of dy­s­trophin-pos­i­tive fibers fell in a more nar­row band of 73.5% to 78%.
• Biop­sies run by in­ves­ti­ga­tors showed a mean lev­el of mi­cro-dy­s­trophin of at least 36.5%, rang­ing up us­ing a dif­fer­ent mea­sure.
• Lev­els of cre­a­tine ki­nase in blood — an en­zyme that leaks out of dam­aged mus­cles which is used to di­ag­nose the dis­ease — plunged by a mean of 87%.
Oth­er than two cas­es of el­e­vat­ed gam­ma- glu­tamyl trans­ferase suc­cess­ful­ly treat­ed with in­creased steroids, re­searchers re­port­ed no oth­er safe­ty is­sues.
"These kids are at a point now where they wouldn't be able to join the tri­al," says In­gram.
"Way bet­ter than any­one could have hoped for," added Sko­r­ney. "And the CK da­ta is in­dica­tive of a clin­i­cal ef­fect, which would have been the ques­tion if all we saw was pro­tein ex­pres­sion."
That's good, if not great, but it al­so de­serves some per­spec­tive. Duchenne MD is a pro­gres­sive dis­ease, which slow­ly crip­ples and then kills the kids. If one of the pa­tients has de­clined to the point where they are in a wheel­chair, says Mendell, they'll like­ly re­main in their wheel chair. No one is get­ting up and walk­ing af­ter suf­fer­ing that much dam­age to their mus­cles. But it could play a key role in main­tain­ing up­per body strength and pos­si­bly al­low them to lead a full life over a nor­mal span, or some­thing fair­ly close to that.
The younger pa­tients would en­joy the great­est ben­e­fits, though again, that's pro­vid­ed that the gene ther­a­py they have de­signed works for a long, long time.
The plan is to push ahead on a study that will re­cruit 12 boys for the con­trol arm, and keep check­ing each pa­tient for their re­spons­es. Af­ter a year, the pa­tients in the con­trol will move over to re­ceive the treat­ment.
In­ves­ti­ga­tors in­volved in the work pub­lished snaps of the da­ta they're col­lect­ing, in­clud­ing the West­ern Blot re­sults. Sarep­ta and the FDA got in­to an epic don­ny­brook over the da­ta that were pre­sent­ed for their first drug eteplirsen, with heat­ed claims that much of what was of­fered was un­re­li­able at best, if not in­ten­tion­al­ly mis­lead­ing. The biotech seems de­ter­mined to avoid a re­peat of that reg­u­la­to­ry dis­as­ter, which would have killed their pitch to reg­u­la­tors — a ma­jor­i­ty of the ex­pert pan­el vot­ed against ap­proval — if Janet Wood­cock had not over­ruled the lot of them and forced an ap­proval through.
The par­ents of these Duchenne vic­tims are a force of na­ture. It was their de­mands that won over Wood­cock and a sig­nif­i­cant bunch of sup­port­ers in and around the na­tion's capi­tol. And they will want an ef­fec­tive gene ther­a­py as fast as pos­si­ble.
So I asked In­gram if the com­pa­ny would be will­ing to pro­vide this gene ther­a­py if a fam­i­ly asked for it, as pro­vid­ed in Right to Try or as part of a com­pas­sion­ate use pro­gram. He replied that the com­pa­ny would re­main laser fo­cused on the study.
So, no.
Sarep­ta may be in the lead on a Duchenne gene ther­a­py, but it's not alone. Pfiz­er is work­ing here, hav­ing dosed its first pa­tient two months ago, and Sol­id Bio just got a green light from the FDA to re-start its first tri­al af­ter a se­ri­ous re­ac­tion in the first pa­tient raised con­cerns and forced a tem­po­rary halt to the study. They'll be play­ing catch-up, look­ing for any edge to leap in front of the leader. And all the da­ta will be im­me­di­ate­ly lined up for quick com­par­isons, to see who's got the best re­sults.
---
Im­age: Jer­ry Mendell. JAIN FOUN­DA­TION