Sarep­ta plays nice with the FDA, sets out plans for sec­ond ac­cel­er­at­ed Duchenne pitch by year's end
At­tempt­ing to mend a rather tense re­la­tion­ship with reg­u­la­tors, Sarep­ta has wrapped up talks with the FDA on how it should move for­ward with its new Duchenne mus­cu­lar dy­s­tro­phy drug: golodirsen. With notes from the FDA in hand, Sarep­ta $SRPT says it plans to seek rapid ap­proval, with an NDA filed by the end of this year.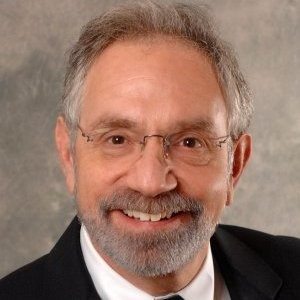 El­lis Unger
The Cam­bridge, MA-based com­pa­ny stirred some con­tro­ver­sy at the agency back in 2016, when the FDA ap­proved Sarep­ta's first DMD drug Ex­ondys 51. Some reg­u­la­tors were skep­ti­cal of the drug's ben­e­fit to pa­tients, in­clud­ing El­lis Unger, di­rec­tor of the Of­fice of Drug Eval­u­a­tions. At the time, Unger warned that Ex­ondys 51 was "es­sen­tial­ly a sci­en­tif­i­cal­ly el­e­gant place­bo." He was over­ruled, how­ev­er, and the drug came to mar­ket lat­er that year. It's now a de­cent rev­enue dri­ver for the com­pa­ny, bring­ing in $57 mil­lion in Q4 sales last year.
Now, Sarep­ta wants a new ap­proval for a sub­set of DMD pa­tients. The ex­per­i­men­tal drug golodirsen is de­signed to treat pa­tients whose con­di­tion is caused by an er­ror in the DNA se­quence called ex­on 53. Da­ta on the drug shows it in­creas­es dy­s­trophin, the pro­tein miss­ing in Duchenne, to 1.2% of what nor­mal pa­tients would pro­duce. That's a big im­prove­ment from the ob­served ben­e­fit for pa­tients on Ex­ondys 51, which makes 0.28% of the nor­mal amount of dy­s­trophin.

Doug In­gram
Sarep­ta wants ac­cel­er­at­ed ap­proval of the drug, and the FDA ap­pears to be open to it — as long as the drug­mak­er lat­er pro­duces da­ta that cor­re­lates the bio­mark­er with re­al clin­i­cal out­comes in pa­tients. The com­pa­ny be­lieves its ex­ist­ing Phase III tri­al, Essence, will do just fine to sat­is­fy the FDA's re­quire­ment, as it's de­signed to mea­sure dystophin pro­duc­tion and im­prove­ments in clin­i­cal out­comes by com­par­ing golodirsen to a place­bo.
"Ob­vi­ous­ly, whether golodirsen will ob­tain ac­cel­er­at­ed ap­proval is a re­view de­ci­sion that will come af­ter the sub­mis­sion and re­view of our NDA," said Sarep­ta's CEO Doug In­gram in a state­ment. "But we great­ly ap­pre­ci­ate the will­ing­ness of the Neu­rol­o­gy Di­vi­sion to en­gage and pro­vide clear di­rec­tion to us on the steps nec­es­sary to sup­port an NDA sub­mis­sion for ac­cel­er­at­ed ap­proval."