Sean Park­er's can­cer in­sti­tute keeps grow­ing with some "mind blow­ing" new re­search projects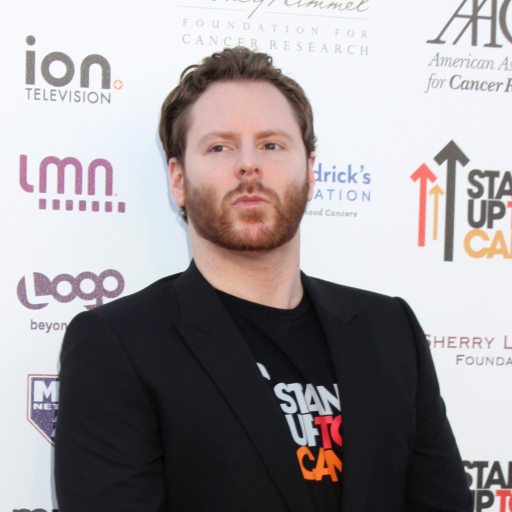 Sean Park­er Im­age: Shut­ter­stock
Eigh­teen months af­ter so­cial me­dia mogul Sean Park­er an­ted up $250 mil­lion to launch a new can­cer in­sti­tute de­vot­ed to ground­break­ing re­search work, the group is still ab­sorb­ing labs and top in­ves­ti­ga­tors in­to its swelling net­work. This week, the Park­er In­sti­tute for Can­cer Im­munother­a­py wel­comed a string of labs at the Dana-Far­ber Can­cer In­sti­tute led by some of the best-known sci­en­tists in on­col­o­gy.
These sci­en­tists in­clude Stephen Ho­di, who led the first hu­man study of Yer­voy (ip­il­i­mum­ab), a pi­o­neer­ing CT­LA-4 check­point drug that has been play­ing a pri­ma­ry role in im­muno-on­col­o­gy com­bo stud­ies. Ho­di has been fo­cus­ing on break­ing down re­sis­tance to the new check­points sweep­ing the field. The list al­so in­volves Cather­ine Wu, an anti­gen ex­pert whose been work­ing on iden­ti­fy­ing new tar­gets that can whip up a more ef­fec­tive im­mune re­sponse to can­cer. Philip Kranzusch — study­ing the cGAS-STING path­way to con­trol im­mune sig­nal­ing and an­ti­tu­mor im­mu­ni­ty — and Nick Hain­ing, con­cen­trat­ing on T cells, are al­so sign­ing up.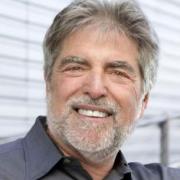 Jeff Blue­stone
PI­CI CEO (and UC San Fran­cis­co pro­fes­sor) Jeff Blue­stone tells me that they have more than 60 labs in the net­work now, in­clud­ing more than 300 sci­en­tists in the front ranks of a glob­al army of in­ves­ti­ga­tors who are push­ing on­col­o­gy R&D on to the next lev­el.
"It's more than just a num­bers game," he says. These new ad­di­tions to the group in­clude ex­per­tise on neoanti­gens and check­point re­sis­tance, which fig­ures promi­nent­ly in the 4 key ar­eas they're con­cen­trat­ing on. And there are dozens of bio­phar­ma al­liances in the mix, mul­ti­ply­ing now to the point where it can be dif­fi­cult to stay on top of it all.
"I think the phi­los­o­phy in the in­sti­tute is do­ing things step­wise," he adds, "not just big splashy stuff."
That all fits in­to what Blue­stone calls his sand­box anal­o­gy. There has to be a con­tained, or­ga­nized ap­proach to their work; a prac­ti­cal strat­e­gy dri­ven by a set of clear goals. It isn't an un­lim­it­ed, beach-like per­spec­tive.
And the in­ves­ti­ga­tors have to play to­geth­er in the sand­box.
That means shar­ing ideas in twice an­nu­al re­treats or the month­ly calls with the di­rec­tors of the or­ga­ni­za­tion. Sci­en­tists get a chance to pitch new ideas and talk about what they're work­ing on, look­ing for ways to col­lab­o­rate with oth­ers on projects or just get some fresh per­spec­tive.
PI­CI al­so wants to stay in the "white space," says Blue­stone, the ar­eas of un­met med­ical need where progress is most need­ed — tough ar­eas like pan­cre­at­ic can­cer.
At this point, the in­dus­try has pumped bil­lions of dol­lars in­to can­cer re­search in a short pe­ri­od of time, cre­at­ing a field that in many re­spects dom­i­nates the glob­al bio­phar­ma busi­ness. And Blue­stone is acute­ly aware that stay­ing on the cut­ting edge is no easy task.
"It's crowd­ed," he notes, "in some re­spects it's a bub­ble."
But PI­CI plans to keep grow­ing, adding sci­en­tists who are in this for the long haul un­til it gets to the point that the sand­box is full. Where that line is drawn, Blue­stone adds, hasn't been de­ter­mined. But he thinks he'll know it when he gets there.
Says Blue­stone: "It's just mind blow­ing what's out there."
.@park­eri­ci tri­al on 1st line chemoRx + aCD40 + Nivolum­ab in #Pan­cre­at­ic­Cancer will open @MDAn­der­son­News next monthhttps://t.co/Ha8Gi6Khp2 https://t.co/WGRz9v7qEF

— Anir­ban Maitra (@Ai­ims1742) Oc­to­ber 19, 2017