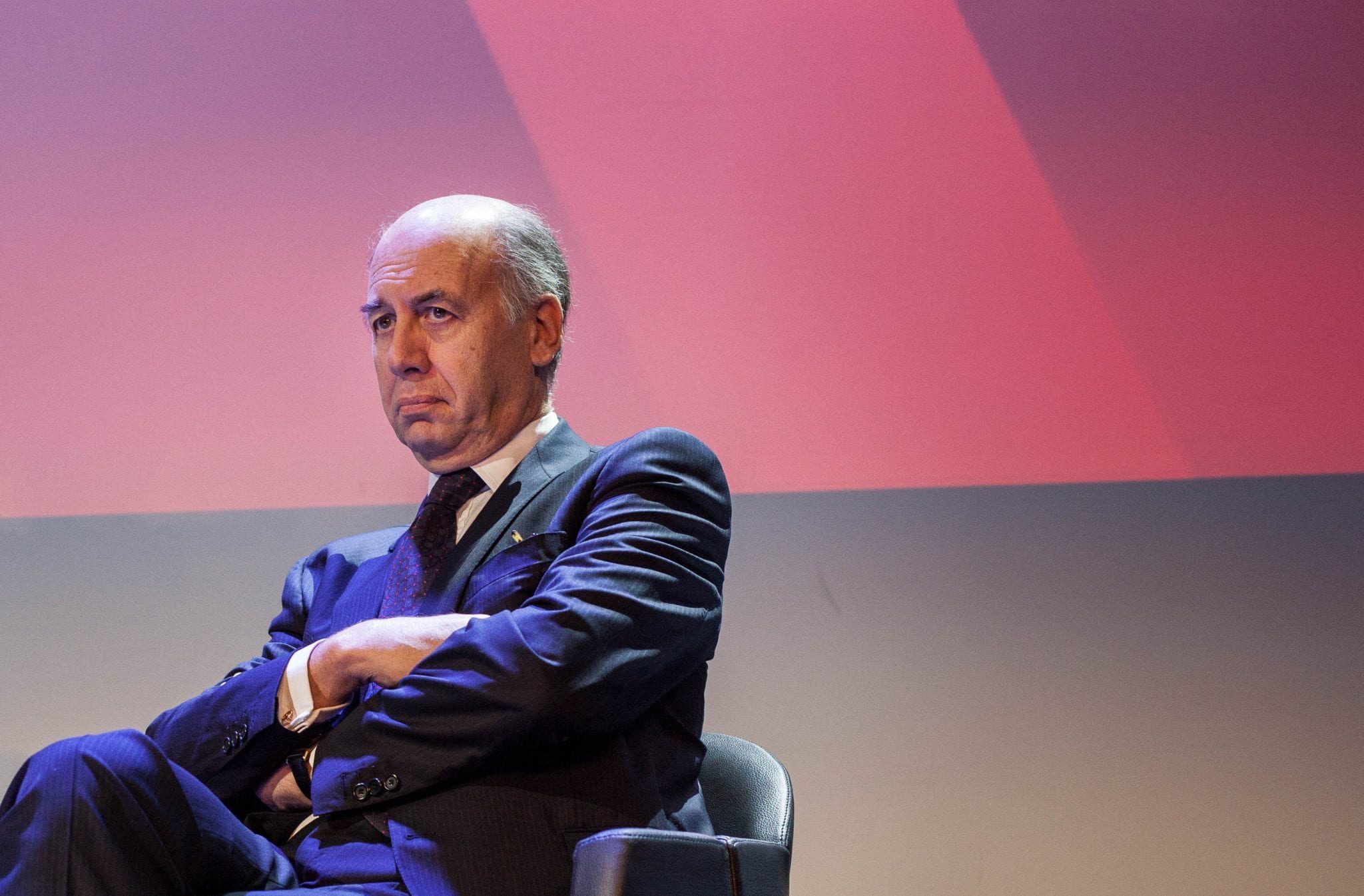 Serge Weinberg, Sanofi (Tristan Reynaud, SIPA via AP Images)
Serge Wein­berg is­sues sharp re­ver­sal as board, French gov­ern­ment re­act to CEO Paul Hud­son's vac­cine re­marks
Sanofi chair Serge Wein­berg on Thurs­day walked back en­tire­ly his CEO Paul Hud­son's re­marks that the US would have "the right to the largest pre-or­der" of the French drug­mak­er's Covid-19 vac­cine, should it be com­plete.
"There will be no par­tic­u­lar ad­vance giv­en to any coun­try," Wein­berg told France 2 tele­vi­sion, ac­cord­ing to Reuters. "The com­ments of our CEO have been al­tered. We con­sid­er vac­cines as a com­mon good."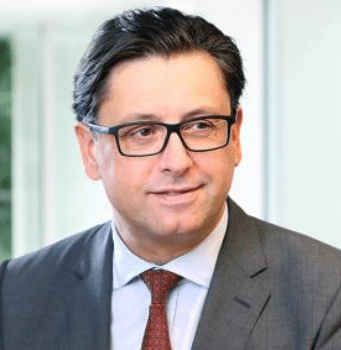 Paul Hud­son
Wein­berg's com­ments joined a cho­rus among the board and the French gov­ern­ment over the com­ments made Wednes­day by Hud­son, who in­sists he was mis­un­der­stood and had been call­ing on­ly for Eu­rope to take stronger ac­tion to sup­port the de­vel­op­ment of a vac­cine.
Re­mark­ing that a vac­cine should be for the "pub­lic good" and that Hud­son's com­ments "af­fect­ed" French Pres­i­dent Em­manuel Macron, a gov­ern­ment of­fi­cial told Bloomberg Hud­son and oth­er Sanofi lead­er­ship were called to the pres­i­den­tial res­i­dence at the Él­y­seé Palace for a meet­ing. Ear­li­er Thurs­day morn­ing, when news of Macron's dis­sat­is­fac­tion first sur­faced, Hud­son said in an in­ter­view for the Fi­nan­cial Times' Glob­al Board­room that it was "news to him" that the pres­i­dent want­ed a meet­ing.
French Prime Min­is­ter Édouard Philippe al­so spoke out, say­ing on Twit­ter that "a vac­cine against Covid-19 should be a pub­lic good for the world."
Comme l'a in­diqué @Em­manuel­Macron, un vac­cin con­tre le #COVID19 de­vra être un bi­en pub­lic mon­di­al. L'égal ac­cès de tous au vac­cin n'est pas né­go­cia­ble.

— Edouard Philippe (@EPhilippePM) May 14, 2020
Af­ter the com­pa­ny is­sued an ini­tial state­ment walk­ing back Hud­son's com­ments on Wednes­day — say­ing that US pro­duc­tion will be main­ly for the US and ex-US pro­duc­tion for Eu­rope and the globe — Wein­berg and oth­er mem­bers of Sanofi's board spoke out out in greater force on Thurs­day.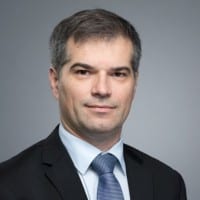 Olivi­er Bogillot
Olivi­er Bogillot, chair­man of Sanofi's French unit, ap­peared on BFM Tele­vi­sion and said there was no ques­tion about what would hap­pen.
"Ob­vi­ous­ly, if Sanofi makes a break­through on a vac­cine for Covid-19 and it is ef­fec­tive, it will be made avail­able to all," he said.
Hud­son, ap­pear­ing for a sched­uled in­ter­view at the FT vir­tu­al con­fer­ence, tried to clar­i­fy his re­marks. The still rel­a­tive­ly new CEO had told Bloomberg that the US would get the largest pre-or­der be­cause the US bio-de­fense agency BAR­DA had fi­nanced their Covid-19 ef­fort, back­ing it with a $30 mil­lion grant this year. He urged Eu­rope to make a sim­i­lar ef­fort so coun­tries on the con­ti­nent "don't get left be­hind."
"What I'm try­ing to say every­where I go is that the US has BAR­DA, which is like a bi­o­log­i­cal re­search group that gets ahead of these things ear­li­er to get peo­ple ready and to try to make sure the nec­es­sary ca­pac­i­ty is built and the risks are shared," he said. "My com­ments are re­al­ly around what do we need to do to make sure we're in a sim­i­lar po­si­tion in Eu­rope. It was nev­er a choice. We need to get vac­cines to every­body."
Ex­perts warn, though, that when Covid-19 vac­cines do ar­rive, they will come in batch­es, forc­ing po­ten­tial­ly dif­fi­cult de­ci­sions about who gets the first dos­es. As­traZeneca CEO Pas­cal So­ri­ot said last month that the UK would get ear­ly ac­cess to the vac­cine they are pro­duc­ing with Ox­ford Uni­ver­si­ty.
Oust­ed BAR­DA chief Rick Bright said at a whistle­blow­er hear­ing Thurs­day that the US has a "place­hold­er" to or­der dos­es from some of the vac­cine com­pa­nies it fund­ed. The agency has put around $1 bil­lion to back J&J and Mod­er­na's ef­forts. In ad­di­tion to the $30 mil­lion this spring, the agency has giv­en Sanofi and its re­com­bi­nant vac­cine sub­sidiary Pro­tein Sci­ences hun­dreds of mil­lions in grants over the last 15 years.
"The Unit­ed States has a place­hold­er with some of those com­pa­nies to be able to place or­ders for those vac­cines when they are avail­able," Bright said. "And we did every­thing pos­si­ble to en­sure that those in­vest­ments were in com­pa­nies that would build ca­pac­i­ty in the Unit­ed States to man­u­fac­ture those vac­cines. We had to get in line first."
For a look at all End­points News coro­n­avirus sto­ries, check out our spe­cial news chan­nel.