Shire gains a de­layed FDA OK for 'block­buster' dry eye drug li­fite­grast
Nine months af­ter the FDA hand­ed Shire $SH­PG a re­jec­tion for its dry eye drug li­fite­grast, the biotech com­pa­ny says it's bounced back with a de­layed ap­proval from the FDA. And now Shire will set out to see if it can achieve its ear­li­er fore­cast of more than a bil­lion dol­lars in an­nu­al sales.
Shire will be tack­ling a broad mar­ket in­clud­ing more than 16 mil­lion peo­ple who have been di­ag­nosed with dry eye dis­ease. The com­pa­ny plans to get start­ed mar­ket­ing the eye drop ther­a­py in a few months, sell­ing it as Xi­idra.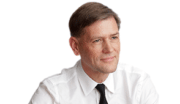 Flem­ming Orn­skov, CEO of Shire
The ap­proval marks a clear win for CEO Flem­ming Orn­skov, who brought a de­sire to de­vel­op a pipeline of new oph­thalmic drugs when he took the helm at Shire, based in Dublin with an R&D heart cen­tered in Lex­ing­ton, MA. And the mar­ket loved the news, send­ing Shire share up 5%.
Orn­skov made li­fite­grast a key part of his plan to grow sales to $10 bil­lion a year, ahead of his big ac­qui­si­tion of Bax­al­ta. And he's had some ups and downs along the way.
This ap­proval, though, marks a sig­nal step ahead for the com­pa­ny, if the drug per­forms on the mar­ket. Once the sub­ject of an Ab­b­Vie takeover at­tempt, which was scut­tled by new fed­er­al rules de­signed to de­rail tax in­ver­sions, Orn­skov has re­mained com­mit­ted to mak­ing Shire in­to a glob­al bio­phar­ma force to be reck­oned with.
In this case, Shire will have to con­tend with Brent Saun­ders and Al­ler­gan, which earned more than a bil­lion dol­lars last year for the lead­ing dry eye treat­ment on the mar­ket, Resta­sis (cy­closporin). The bulk of that mon­ey came from the big U.S. mar­ket.
"As Shire's first FDA-ap­proved med­i­cine in oph­thalmics, this sig­nif­i­cant mile­stone ad­vances our goal of be­com­ing the glob­al leader in this cat­e­go­ry, where there are un­met pa­tient needs," Orn­skov said in a state­ment. "We have a ro­bust oph­thalmics pipeline, and we look for­ward to lever­ag­ing Xi­idra as our en­trée in­to the space as we con­tin­ue to de­vel­op ad­di­tion­al in­no­v­a­tive eye care treat­ment op­tions."