Sor­ren­to shrugs off an anony­mous pri­vate eq­ui­ty group's $1B of­fer to buy the com­pa­ny
San Diego-based Sor­ren­to Ther­a­peu­tics isn't go­ing the M&A route — at least not to­day.
The biotech caused quite a stir when it put out word a few weeks ago that an uniden­ti­fied pri­vate eq­ui­ty group was bid­ding a bil­lion dol­lars-plus for the com­pa­ny. The news drove a quick spike in the com­pa­ny's share price as in­vestors hooked up for the ride — that didn't hap­pen.
The up­date sparked a 5% drop in the share price $SRNE ahead of the bell. It's now trad­ing just above $4, with­out any ev­i­dence that the $7 price looked like it was firm.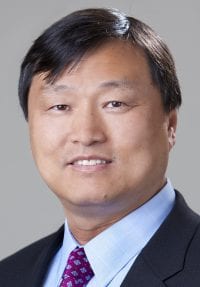 Hen­ry Ji Sor­ren­to
On Mon­day morn­ing the com­pa­ny — which sued biotech bil­lion­aire Patrick Soon-Sh­iong over a bit­ter dis­pute in­volv­ing a soured li­cens­ing pact — said the board had de­cid­ed the com­pa­ny was worth more than what was on the ta­ble. They re­ject­ed the of­fer of "up to $7 a share."
That's typ­i­cal­ly not how biotech ac­qui­si­tions are han­dled. But the com­pa­ny has found some un­ortho­dox ways to keep its name in the head­lines.
Last spring Sor­ren­to CEO Hen­ry Ji filed suit against Soong-Sh­iong to say that his 1.3 bil­lion deal for Cynvil­oq was noth­ing more than a "catch-and-kill" swin­dle aimed at elim­i­nat­ing a com­peti­tor to Abrax­ane, which Soong-Sh­iong had de­vel­oped and sold to Cel­gene.
For his part, Soong-Sh­iong blast­ed back that the whole law­suit was mer­it­less and he planned to fight back.