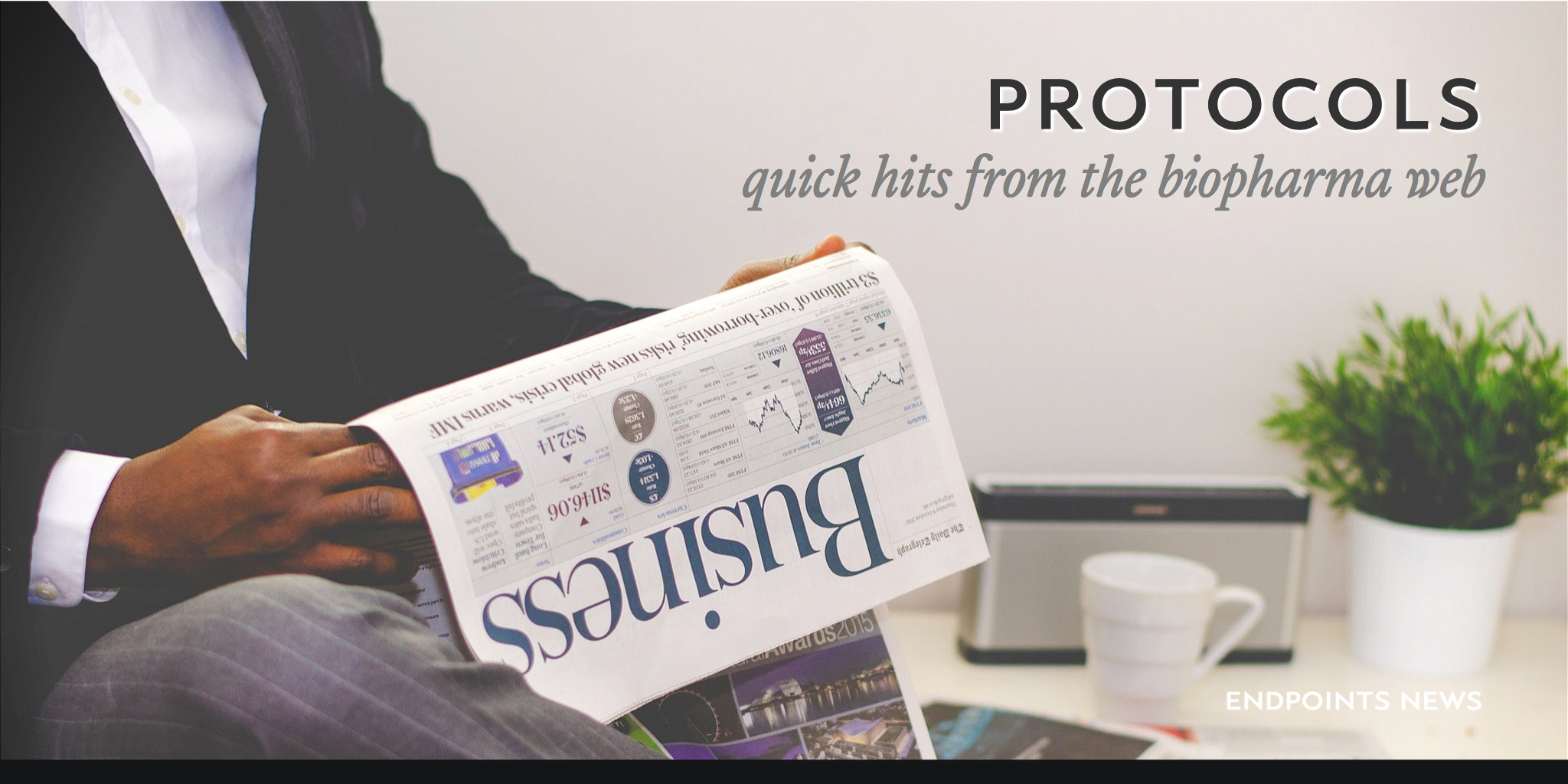 Take­da shares pos­i­tive Phase II­Ib da­ta; NIA grant for Phase II study on new oral Alzheimer's treat­ment
→ Take­da says its VAR­SI­TY, Phase II­Ib study "demon­strat­ed that the gut-se­lec­tive bi­o­log­ic vedolizum­ab (En­tyvio) was su­pe­ri­or to the an­ti-tu­mor necro­sis fac­tor-al­pha (an­ti-TN­Fα) bi­o­log­ic adal­i­mum­ab (Hu­mi­ra) in achiev­ing clin­i­cal re­mis­sion at week 52 in pa­tients with mod­er­ate­ly to se­vere­ly ac­tive ul­cer­a­tive col­i­tis. New ex­plorato­ry da­ta showed that a greater pro­por­tion of pa­tients re­ceiv­ing vedolizum­ab in­tra­venous (IV) achieved clin­i­cal re­sponse at week 14 com­pared to those treat­ed with adal­i­mum­ab sub­cu­ta­neous (SC), 67.1% vs. 45.9% re­spec­tive­ly. A sep­a­ra­tion be­tween the treat­ment groups was seen as ear­ly as week 6, fa­vor­ing vedolizum­ab."
Re­sults were pre­sent­ed at the 2019 Di­ges­tive Dis­ease Week (DDW) an­nu­al sci­en­tif­ic meet­ing.
→ Af­ter Bio­gen's ad­u­canum­ab Phase III dis­as­ter, some de­vel­op­ers have be­gun to steer clear of the amy­loid be­ta field in Alzheimer's, but it hasn't dis­cour­aged one com­pa­ny. T3D Ther­a­peu­tics, with its T3D-959 new oral­ly ad­min­is­tered treat­ment for Alzheimer's, has re­ceived a grant that is ex­pect­ed to to­tal $9 mil­lion over four years from the NIA. This grant will help fund a Phase II clin­i­cal study of the com­pa­ny's meta­bol­ic-fo­cused AD drug treat­ment.
The com­pa­ny says that the Phase II PI­O­NEER study is ex­pect­ed to ini­ti­ate pa­tient dos­ing in ear­ly 2020 and says that they ex­pect to en­roll up to 252 adults with mild to mod­er­ate Alzheimer's, who will re­ceive one of three dif­fer­ent dos­es of T3D-959 or place­bo for 24 weeks.
→ UCB says the FDA has ap­proved its NDA for a new an­ti-epilep­tic drug dubbed Nayzil­am (mi­da­zo­lam) nasal spray. The com­pa­ny bought the drug a year ago and say this is the first nasal ther­a­py avail­able for seizure clus­ters.